It's Holiday Season in Newark!
Check out a round-up of holiday events taking place across the city...
Check out a round-up of holiday events taking place across the city...
It's Holiday Season in Newark!
Check out a round-up of holiday events taking place across the city below. Please note the RSVP and contact information on each flyer.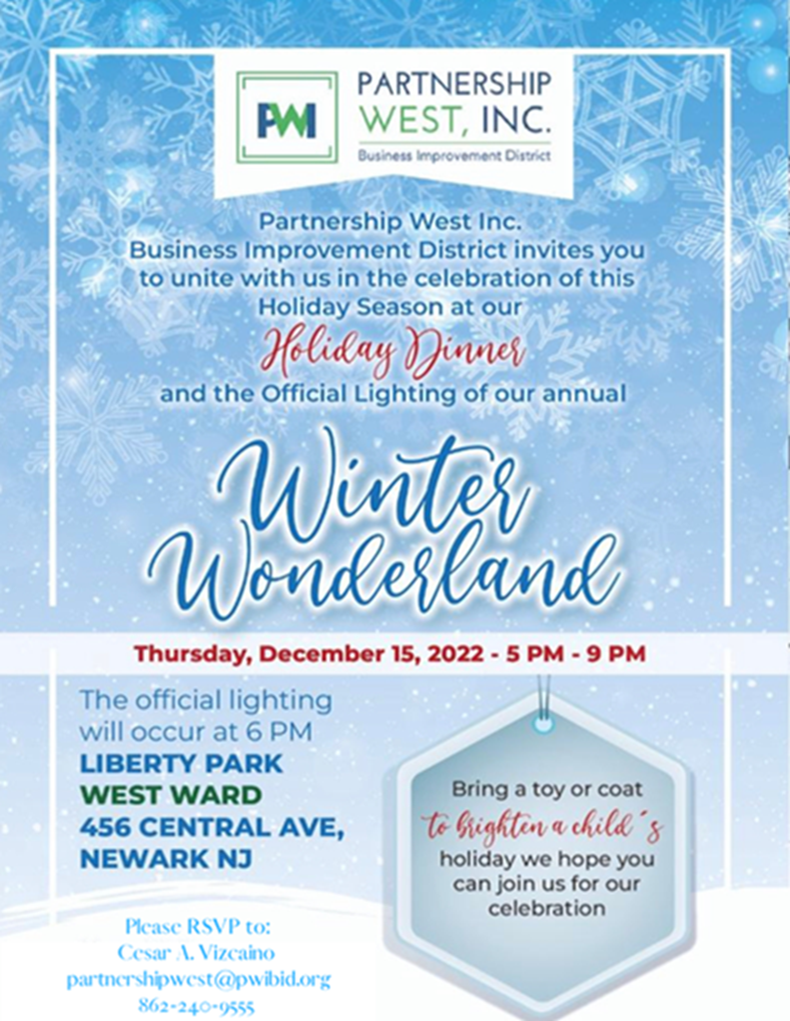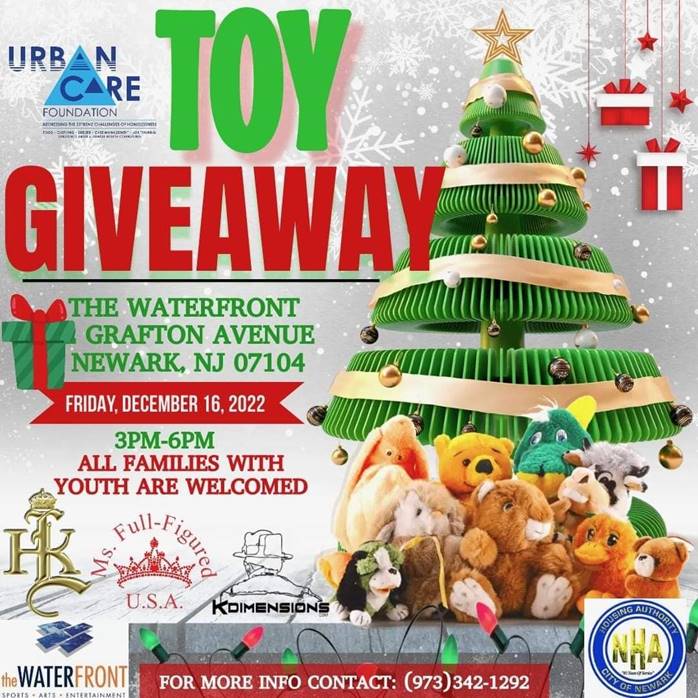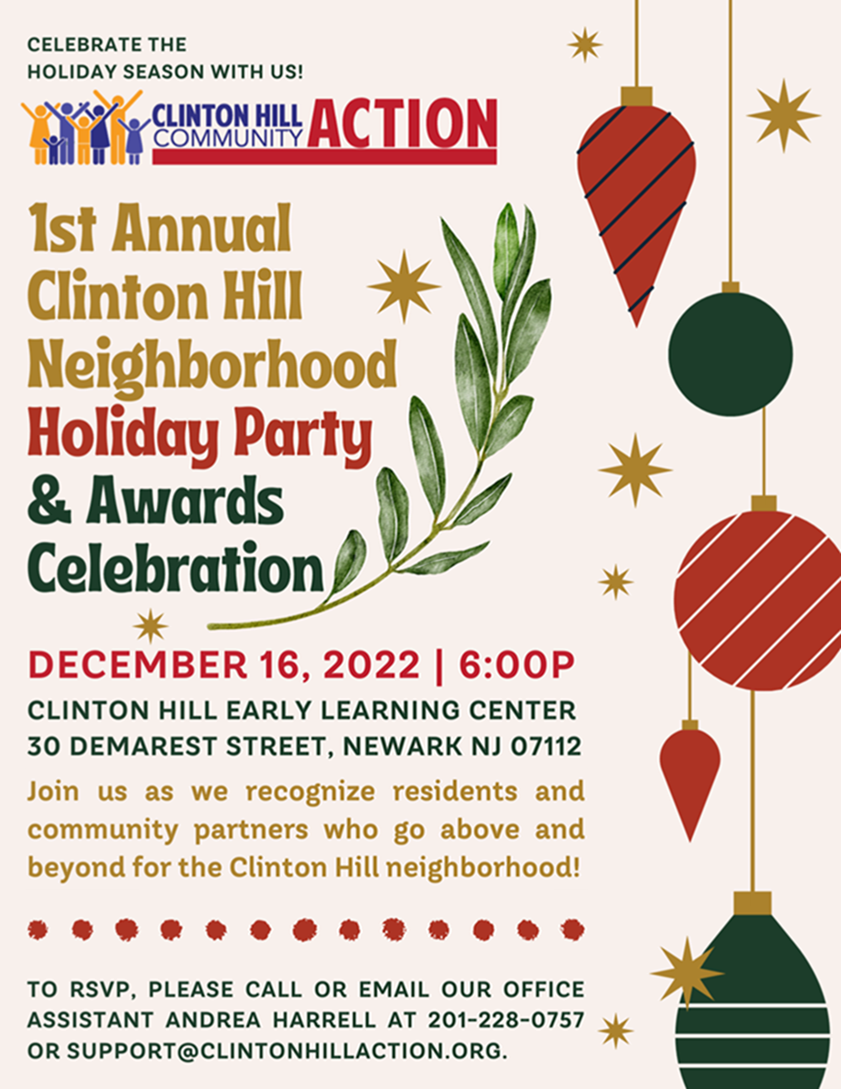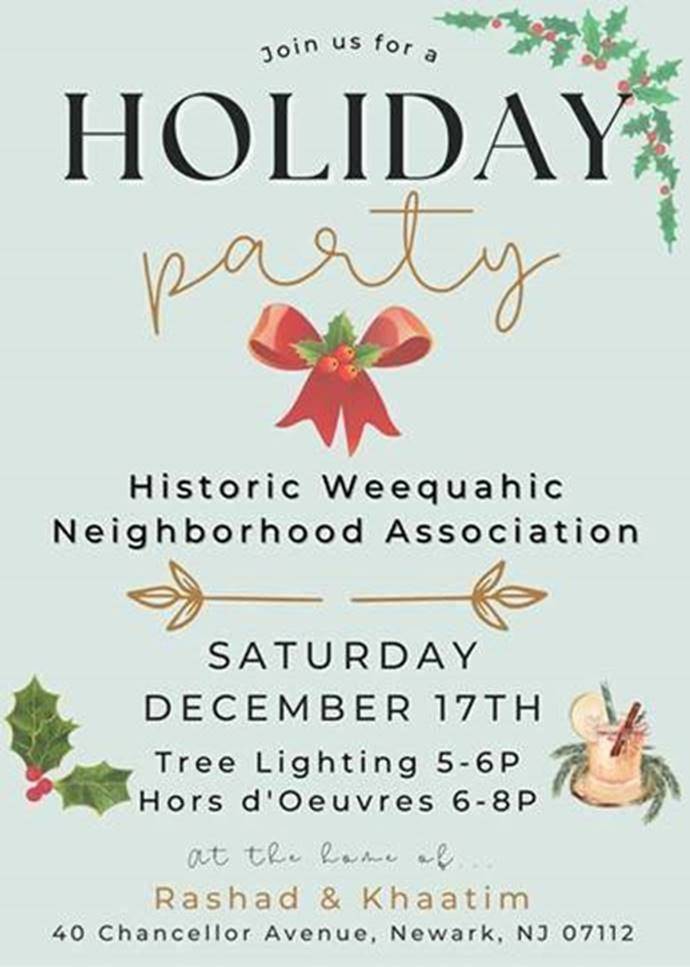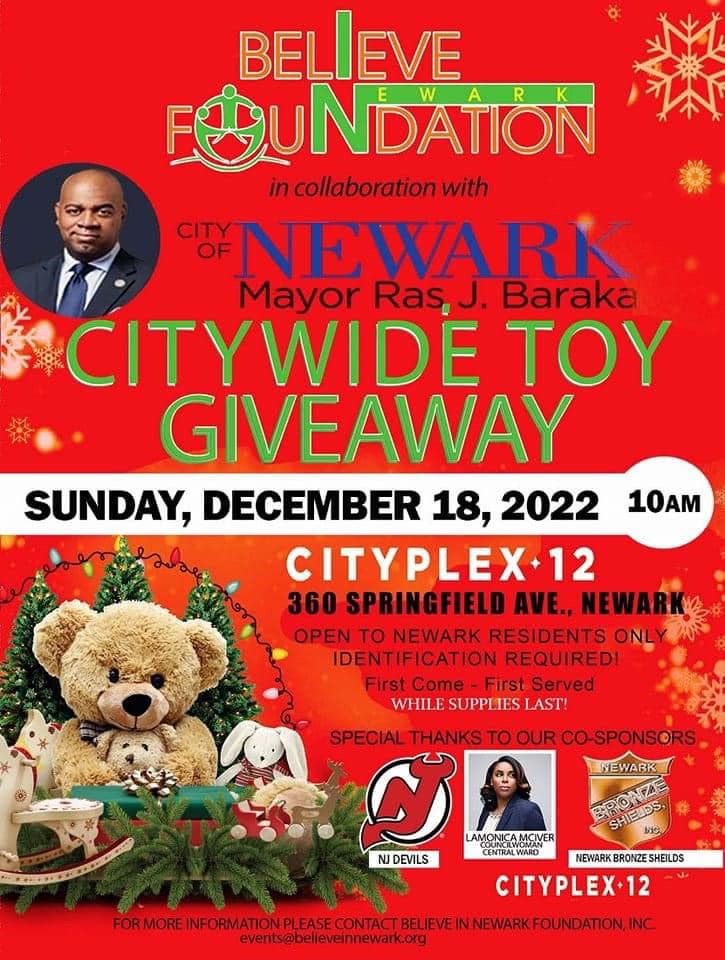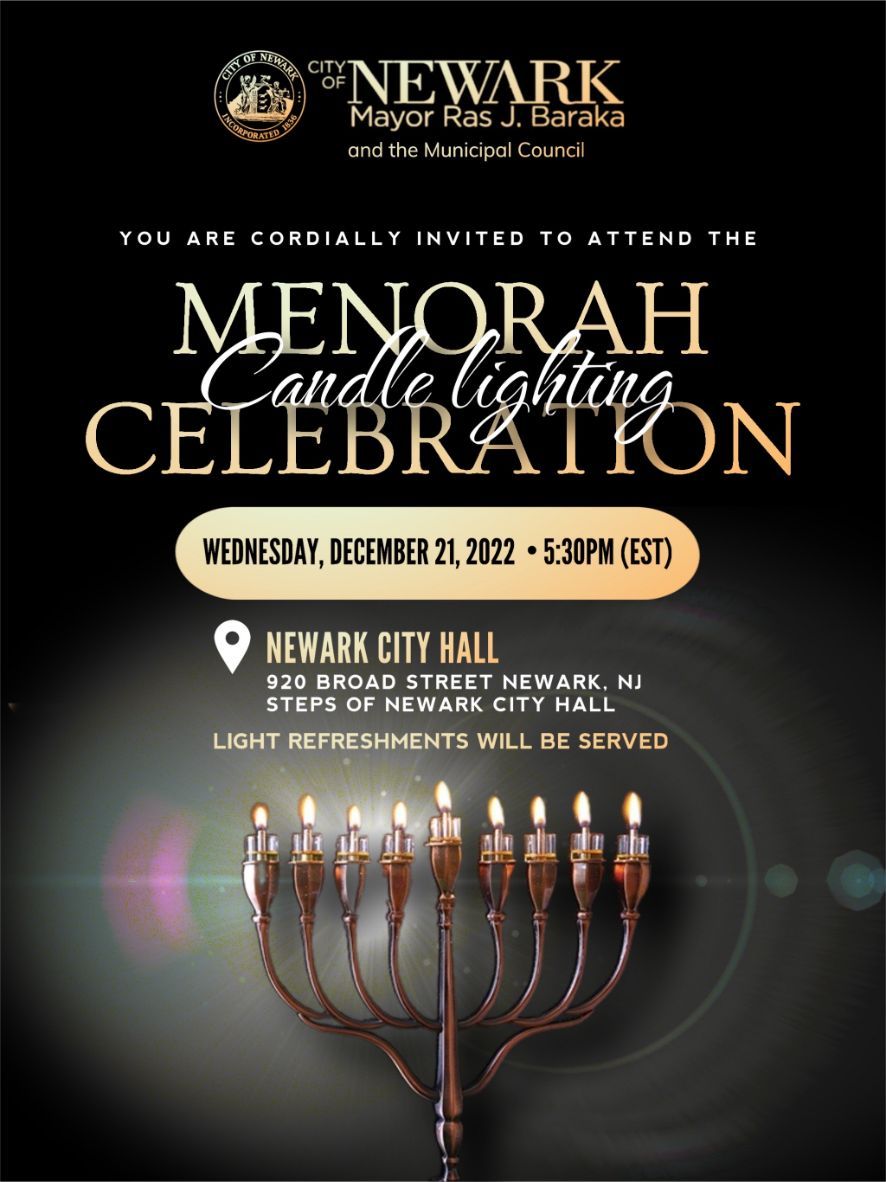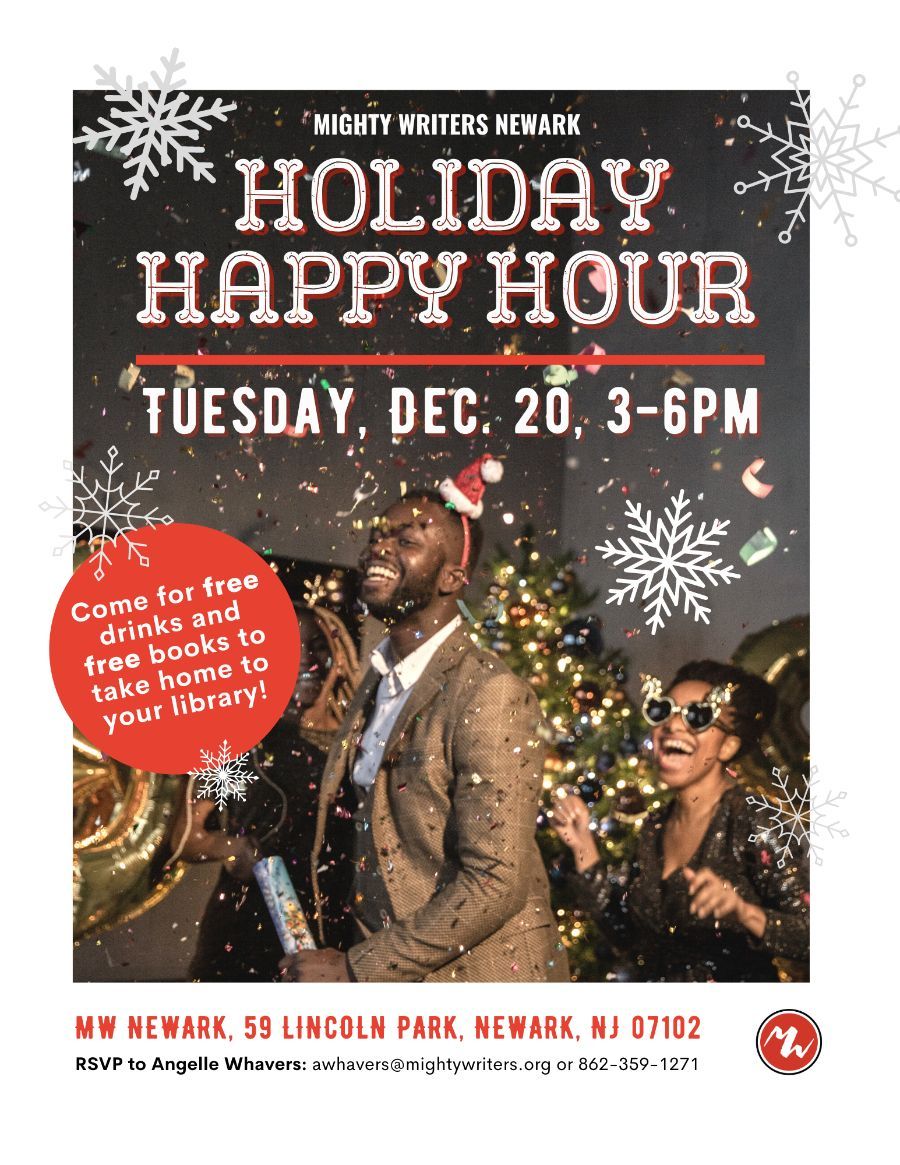 Teen Writing Competition: Enter for a chance to win Cash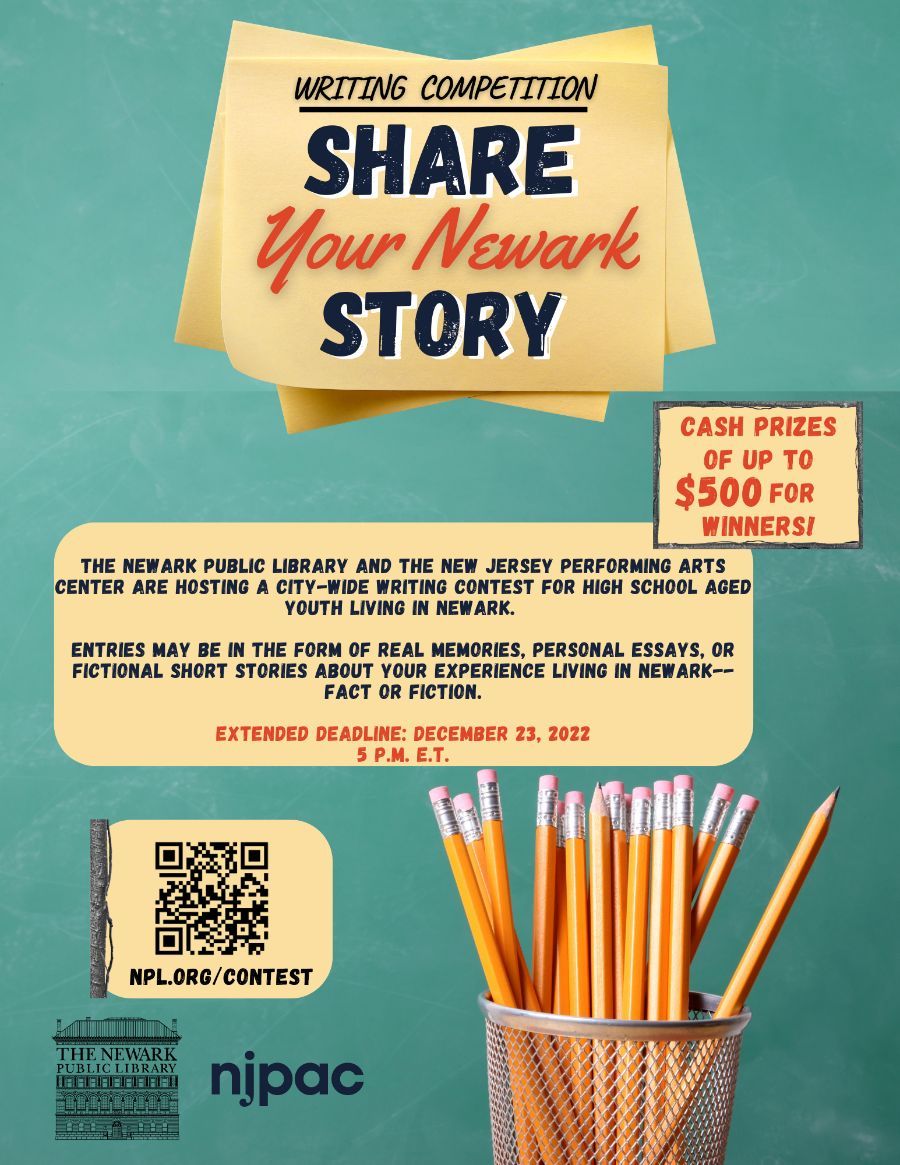 The Newark Public Library and the New Jersey Performing Arts Center are hosting a city-wide writing contest for high school-age youth living in Newark. Enter our writing contest for a chance to win a cash prize!
The contest is open to students in grades 9-12 and high-school-aged youth living in Newark.
If someone who had never visited Newark asked what it's like to live here, what's a story only you could tell? Write that story in the form of a real memory, personal essay, or fictional short story. Show the reader the place you call home, be it your local park, your neighborhood grocery store, or your own kitchen.
Grades 9-10: Minimum 500 words Maximum: 1,500 words
Grades 11-12: Minimum 700 words Maximum: 1,500 words
Deadline for entry is December 23rd, 2022 @ 5pm E.T
Click here for more info
Save the Date!
The Department of Health and Engagement and Community Wellness is hosting a toy drive and holiday giveaway.
Music, Face Paint, Free Food, Snacks, Free Toy Giveaways, Free Movie Tickets, Flu Clinic, Health Screenings, and much more are being provided.
December 22, 2022, 4:30 pm - 8:30 pm, City Plex 12
Last Day! Mighty Writers application deadline is December 15th!
The Mighty Good Fellowship application is open for high school sophomores and juniors. Accepted students will earn up to $1,500. This group of young people will tell written, audio and visual stories about our neighborhoods, families, and their lives. Click here to learn more and apply. The direct link is: bit.ly/mightygoodapp
Things To Do in Newark This Weekend...
NJPAC Annual Kwanzaa Festival and Marketplace is here!

In collaboration between the Newark Museum of Art, Newark Arts, City of Newark, Newark Symphony Hall and Newark Public Library, On Saturday, December 17, NJPAC's annual Kwanzaa Festival and Marketplace celebrates culture, community and creative expression.
The day's festivities begin at 10AM with a variety of activities, including dance classes, arts and crafts, storytelling, face painting, and a Kwanzaa candle lighting ceremony, leading into a special Show and Share from 1PM to 2PM for your loved ones to perform what they learned at the Festival. Enjoy free live performances in the lobby every hour from 10AM to 6:30PM as you shop at the Kwanzaa Marketplace, from 12PM to 10PM.
RSVP for the Free Kwanzaa Family Festival online today.
Click here to register
Free Breakfast with Santa for Children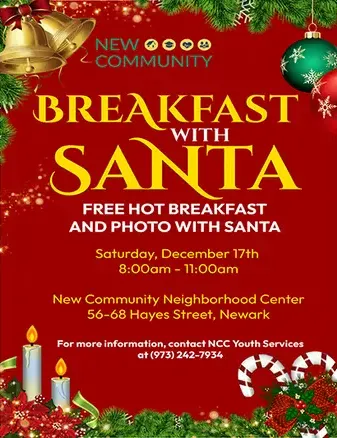 New Community's Youth Services Department will host Breakfast with Santa on Saturday, Dec. 17 from 8 to 11 a.m. at the NCC Neighborhood Center, 56-68 Hayes St., Newark. Children will receive a free hot breakfast and photos with Santa.
For more information, call NCC Youth Services at 973-242-7934.
The Den is Back!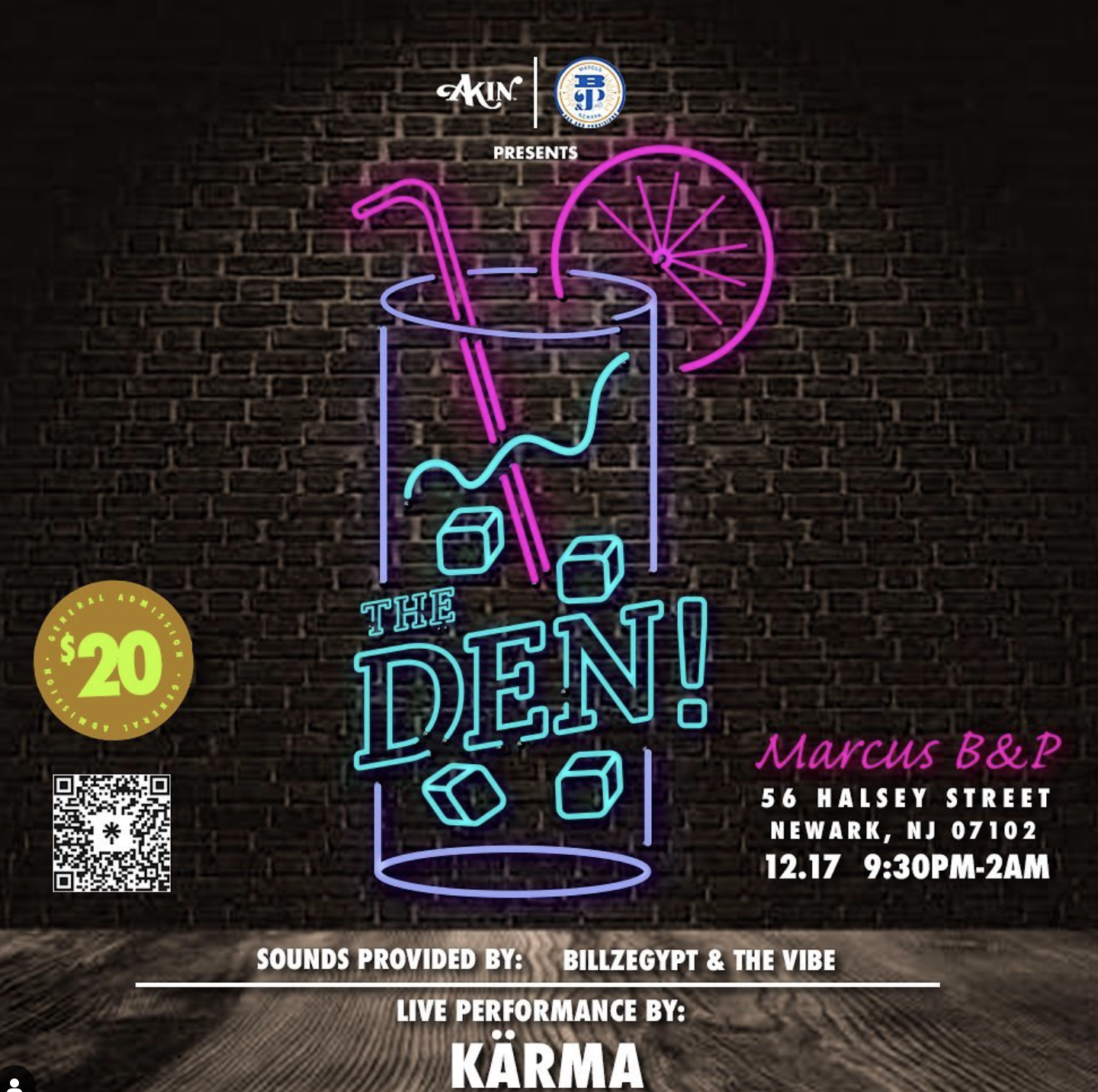 The Newark Holiday Market
A holiday market at 33 Washington Street curated by Brownmill's Justis Pitt-Goodson features 30 vendors, artisans, and creatives launched on November 25th and still taking place this weekend. Click here for more information.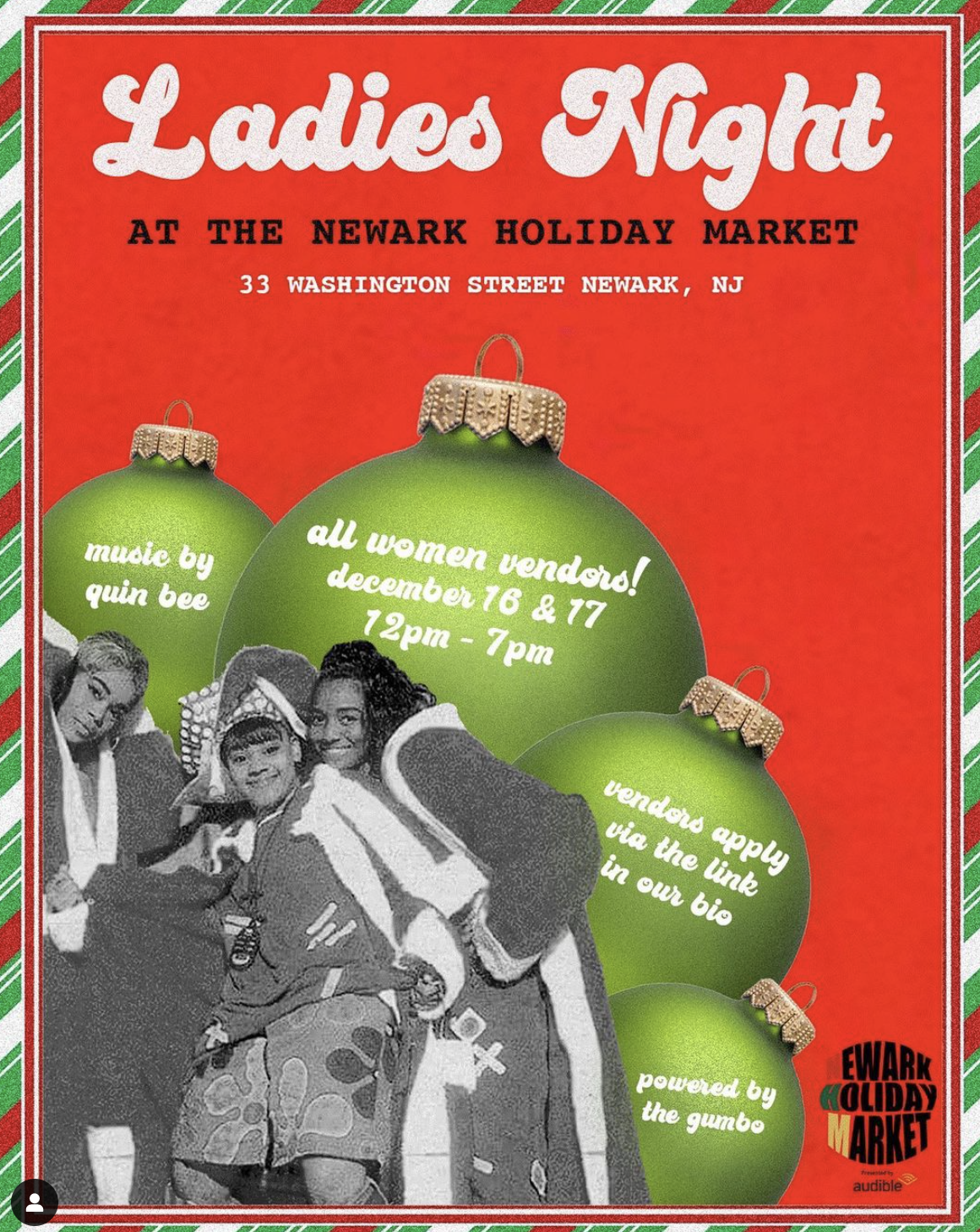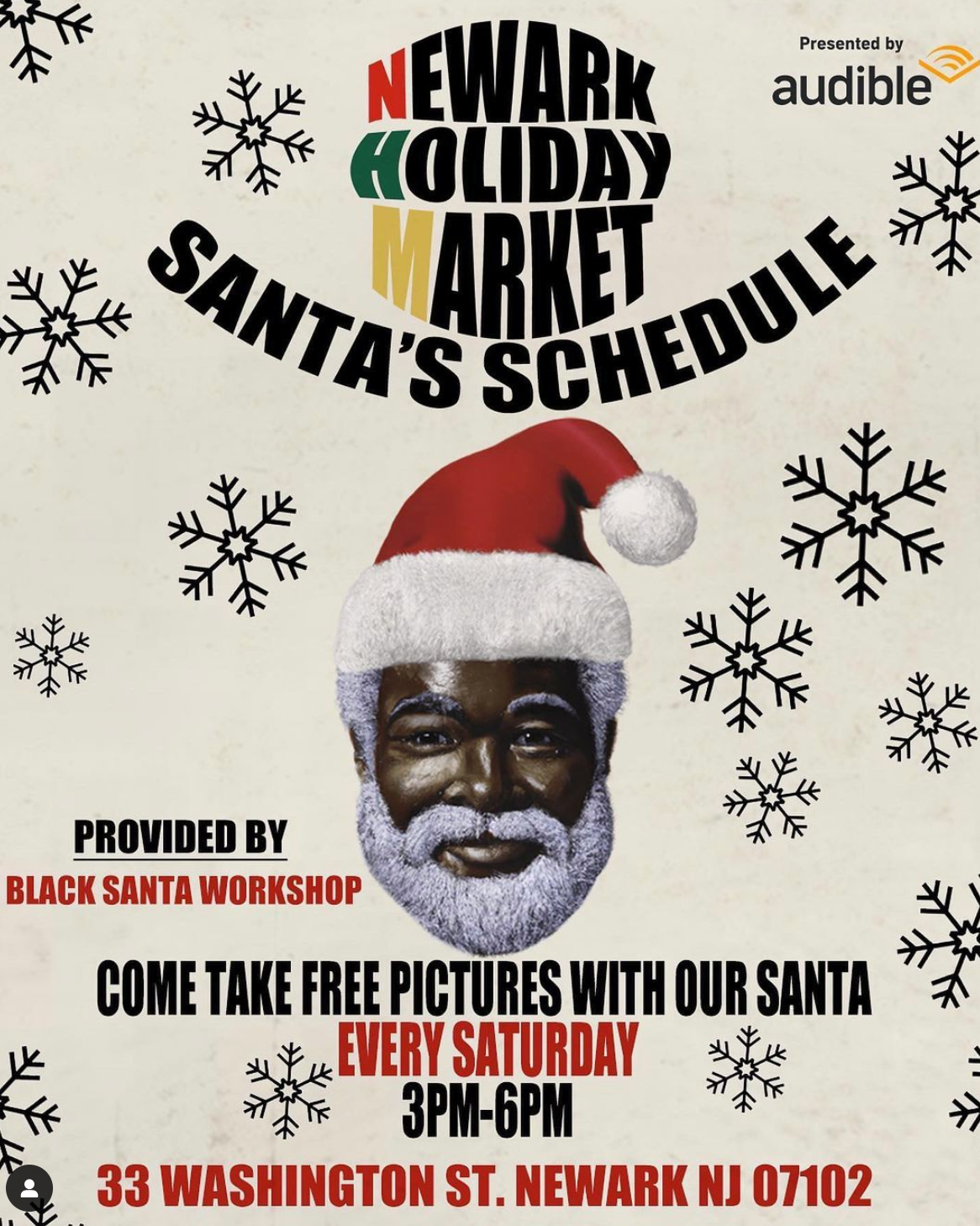 Weekend schedule for holiday market via Instagram
We would be unable to do this work without the funding support of the Geraldine R. Dodge Foundation and the NJ Civic Information Consortium. Thank you for believing in us and the power of community media and local journalism!
Want to find ways to support our work or learn more? Email projectmanager@newarkstories.com or donate here.
Our mailing address:
625 Broad Street, Suite 240
Newark, New Jersey 07102

Copyright © 2022 The Hood Report, All rights reserved.