Special Edition: A Hard Truth and Reflection on Life at Stephen Crane Village: Sam's Story
On November 9, 2020, my mother returned home after a month of being hospitalized after a fall caused by a viral infection. That same night, she wound up back in the hospital after
On November 9, 2020, my mother returned home after a month of being hospitalized after a fall caused by a viral infection. That same night, she wound up back in the hospital after
A Hard Truth and Reflection on Life at Stephen Crane Village: Sam's Story
By Sam, a Newark resident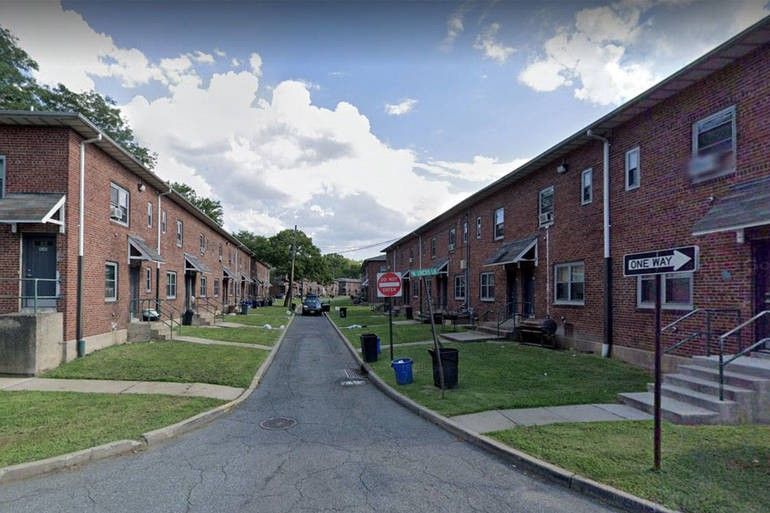 Stephen Crane Village via Google Maps
On November 9, 2020, my mother returned home after a month of being hospitalized after a fall caused by a viral infection. That same night, she wound up back in the hospital after her legs gave out climbing the stairs. Later, it was discovered that she had pneumonia and suffered a mini heart attack. Previously, The viral infection that was the cause of hospitalization had been from mold exposure. There were three gaping holes where the ceiling fell in from water leakage in our kitchen. One of those holes had mushrooms sprouting out of them. Before the fall, my mother often sat in the kitchen, only to fall ill and return upstairs. The conditions of the house had never been this bad before.
Growing up in Stephen Crane Village had always been pleasant; It was clean, neighbors looked out for one another, and we had basketball courts and a recreational center where the kids would have something to do over the summertime. During the Holidays, management would host events for the children, such as food, toy, and clothing drives, and have get-togethers in the rec room. The units were well maintained and preserved; If you had an issue with repairs, management would resolve it that same day; if not, the next day.
Those days are long gone.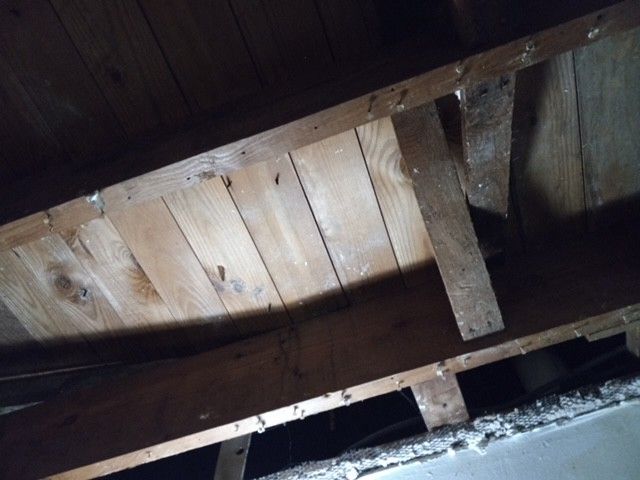 Photograph of the ceiling deterioration in Sam's Stephen Crane unit.
Stephen Crane is one of the few housing complexes in Newark, NJ, and one of the oldest. It is also one of the latest housing complexes to fall victim to privatization, a process that has been going on since the mid-70s after tenants in the Stella Wright Projects went on a rent strike to protest the inhumane conditions they face, a rent strike in which the tenants won. The strike brought the Newark Housing Authority (NHA) to the brink of bankruptcy. As punishment, a redevelopment process to knock down high-rise towers was conducted. Columbus Homes Projects on 7th Avenue were one of the first casualties of this process when demolished in 1994. Soon after that, Kretchmer Homes, Seth Boyden Terrace, Baxter Terrace, Terrell Homes, and, as mentioned above, Stella Wright Projects were also demolished to make way for condominiums and townhouses.
Over 15 years, the conditions at Stephen Crane have steadily declined, despite being under the Rental Assistance Development (RAD). RAD is a program that the Obama administration created in 2012 to repair the crumbling conditions in housing. But what RAD does is permanently displace residents by telling them that they'll temporarily move them so that they can properly work on repairs in the unit. When the smoke clears, the low-income complex becomes a mixed-income area. The majority of the tenants are Black and Latino, many elderly and disabled. Not many of them can afford to move, so they're forced to deal with inhumane conditions. The maintenance staff is overwhelmed, as most maintenance workers were sent over to Stephen Crane elderly buildings. Repairs often go unaddressed or completely ignored. My mother has fallen five times over eight years because housing was supposed to fix our floor and lay new tiles. Management just ripped the tiles out of the floor back in 2012 and never laid the tiles. There are holes in the walls from mice eating through them. A rat even entered my unit last year. But housing refused to fix it because COVID cases were high.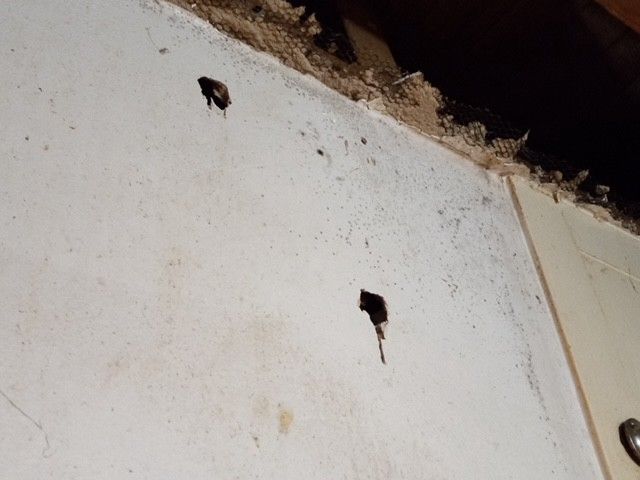 Photograph of deterioration in Sam's Stephen Crane unit.
I am not the only person dealing with poor conditions. With the help of the Progressive Labor Party, the organization I am a part of, I've been going door to door to get to know my neighbors and ask whether they've been experiencing conditions similar to mine. Surprisingly, they were receptive and started sharing their experiences with their conditions and issues with management.
"There's mold all over my walls," said one tenant, who wished to remain anonymous. I have asthma, and the mold makes it worse,"
"I'm so tired," said another tenant, who had been living in Stephen Crane for five years, "I'm so tired of going down to the office for complaints they have on file, and still, no one comes out to fix it."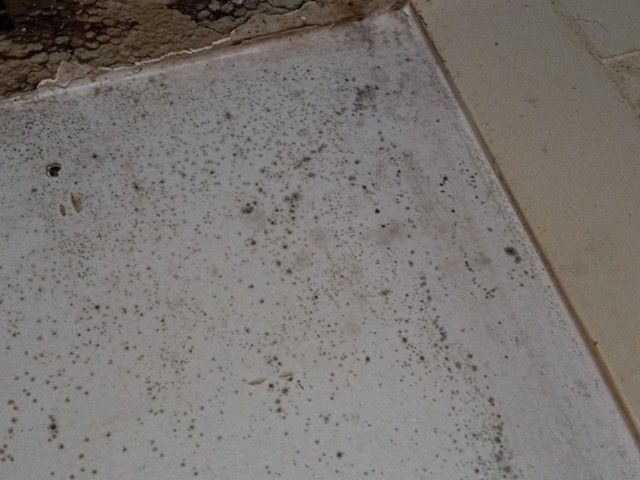 Photograph of deterioration in Sam's Stephen Crane unit.
Other complaints about management ranged from delayed or ignored repairs, rats running rampant in their backyards and trash cans, and insufficient heat. One resident, a mother of a four-year-old child, reported that only one heater worked of all the heaters in the house, and that was upstairs. Even more dire are miscommunications with rent.
"One time, management called me saying I didn't pay my rent," said one angry tenant, "they didn't register it in the system. I had to call Downtown to straighten it out."
The same tenant also reported that the police had once harassed her son, a school teacher at a local charter school, when he was sitting on the porch.
The children have nothing to do. The basketball rims were removed, no special programs for the kids to participate in, so most of the teenagers walk around aimlessly with nothing to do but sit on their porches, smoking marijuana and playing music loudly, much to the chagrin of the older neighbors.
Occasional crime has also had residents stressed. One resident requested to move after her house was burglarized last June when we spoke with her last November.
"They broke into my house and pointed guns at me," said the woman, "I put in a request to move, and Housing still hasn't responded!"
Another resident, with visible bullet holes in her door, reported to us that previously, her neighbors had an altercation with someone, and the person returned and started shooting.
"I was still in bed; had I been sitting in my living room, I would have gotten struck by a stray bullet. Housing still hasn't done anything to fix my door."
Being put on the list to move is a long, tedious process that could take years. My own family has been on the waiting list since 2018. Housing has started to hand out section 8 vouchers for people to move quickly, but what happens if a resident doesn't qualify for section 8? So, now people have to deal with their situation while waiting for something better to come along; often, it's too late when the opportunity to move comes.
Sam is a young Newark resident who is bravely sharing their story to bring attention to the inhabitable conditions that they and other residents are facing as you read this story.
Calls To Action & Support:
How to support Sam and other residents in Stephen Crane:
Please send donations to support Sam so they can continue to advocate and organize for themselves and on behalf of others who are forced to live in these conditions.
Cash App: $sammydeltoro87 — Venmo:@Sameerah-Rhodes
Email and call the Director of NHA & NHA Director Victor Cirilo:
vcirilo@newarkha.org;
Newark Housing Authority 973–273–6000 & 1–866–642–4373 request that the inhabitable units in Stephen Crane Village are addressed and residents are adequately housed while addressing these issues.
Follow @stephen_crane_stories on Instagram.
If you have immediate questions or concerns or can provide support, please email lenise@newarkstories.com.
Our mailing address:
625 Broad Street, Suite 240
Newark, New Jersey 07102

Copyright © 2022 The Hood Report, All rights reserved.