AGROFEST is BACK and Norker than ever!
Two Newark Visionaries come together for one collaborative Newark celebration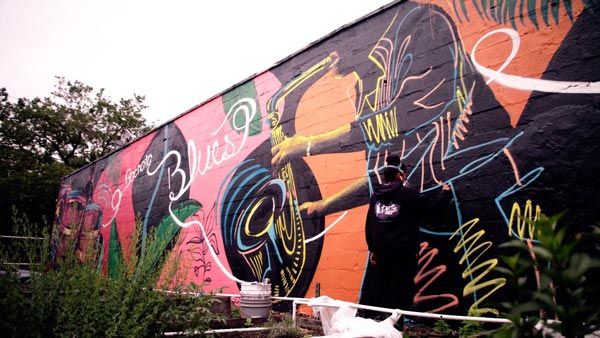 It's a cloudy Thursday in Newark, and two focused founders pause their stream of consciousness to hop on a scheduled call and discuss the importance of a collaborative Newark. The two visionaries share a brief and authentic check-in and set the intention of the call, " who do we know doing extraordinary work for Newark that we can amplify?. The Newark natives, Bilal and Brit, began to popcorn names, which is where Agrofest 2022 came to life.
The Newark News and Story Collaborative work with youth, grassroots organizers, local artists, and residents to commit acts of journalism. For nine weeks, trainees study journalism and media making with established journalist mentors and fill information gaps for their community. Trainees are empowered to tell their stories and turn stories from Newark into calls to action through new skills. The collaborative has trained 30 residents to date.
Al Munir LLC is a torch of light for the local community, consulting the government, schools, and grassroots organizations on developing and facilitating educational and environmental programs for Newark's youth. The consulting firm turned the once abandoned lot into a productive community garden and social event hub feeding over 20 local families fresh produce and offers an array of wellness workshops from medicine making to theater classes for Newark residents.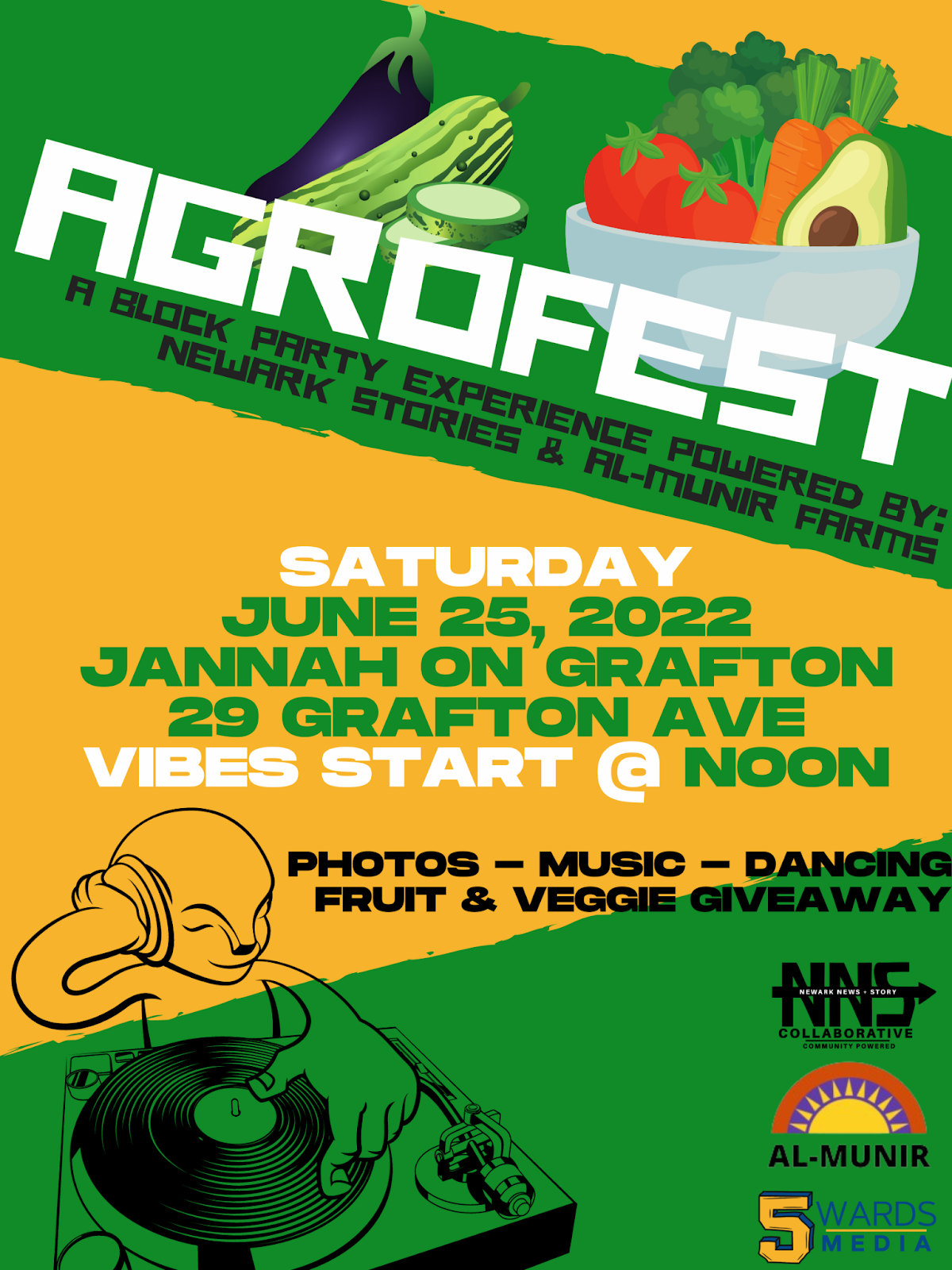 The two generous heads have put their passions together to reignite AGROFEST. AGROFEST 2022 is an outdoor festival that will engage and invite the local community to enjoy live music, health testing, fruit and vegetable giveaways, community vendors, and much more. During the event, the two organizations will present awards to deserving honorees and invite former and current reporting fellows and Plant Newark ambassadors to share the work done and the progress made over the last year and a half. New media and opportunities will be available for young people, focusing on the 72%. A mobile studio activated by For Struggling Creatives will be on site for journalists to capture Newark stories and take portraits for event guests.
If you are a community organization that would like to table at the event, email me at lenise@newarkstories.com. We are also looking for event volunteers and will provide gift cards for your help. Sign up here.
Don't miss the fun from 12 pm - 5 pm, and be sure to register for the event!