Announcing our 2023 Community Media Cohort
Meet our 2023 winter reporting fellows!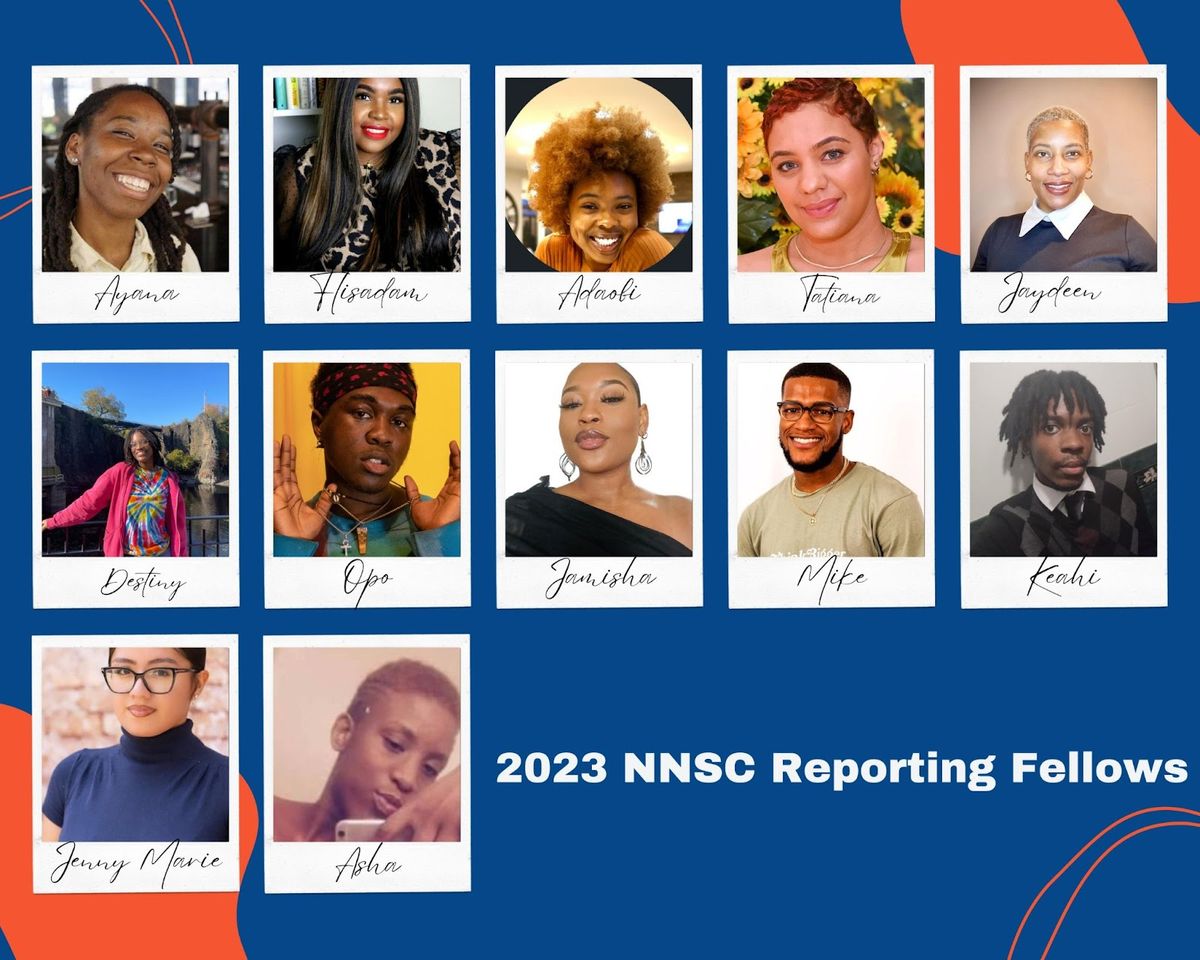 Through our community media incubator, Newark residents are trained and supported in storytelling, mediamaking, and other creative art forms to produce unique coverage of issues impacting diverse communities throughout the city. During the fellowship, they complete a multimedia reporting project that centers information needs identified by residents.
Meet and get to know our 2023 winter reporting fellows.
Michael Morrison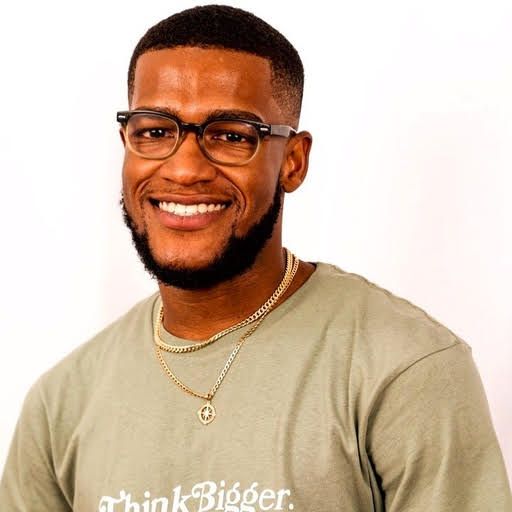 Michael is a self starter born and raised in Newark, NJ. Through a journey of discovery though various mediums of digital media, he accumulated knowledge that would eventually culminate in his work in audio. His passion for giving back to his community in addition to his knowledge of the arts has created the perfect opportunity to establish a platform designed to do just that.
Jennymarie Idrobo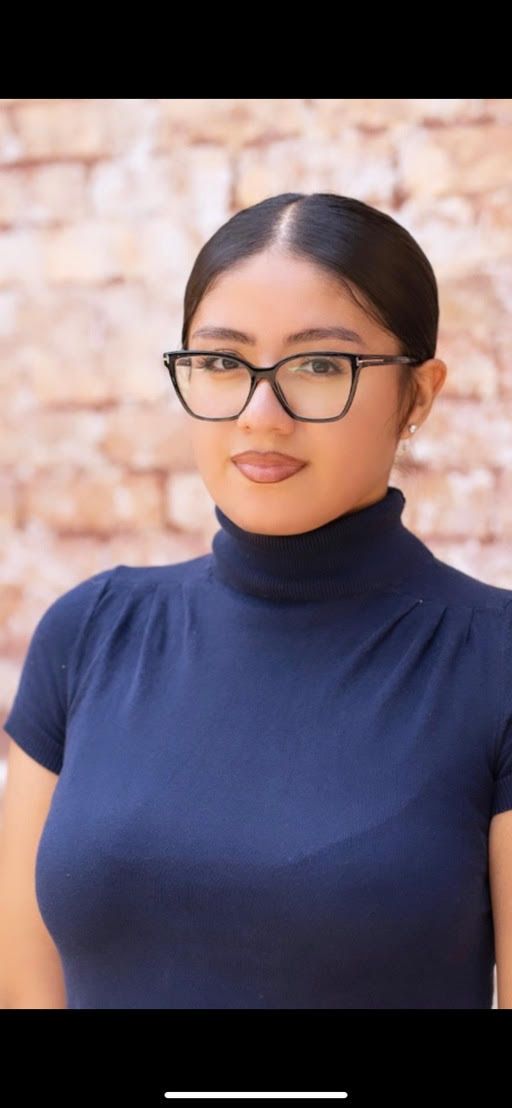 A Montclair state graduate with a Bachelor's degree in Justice studies. Where I found myself inspired, wanting to create a better Newark. I am currently a assistant teacher in the Montclair district.
Keahi Williams-Butler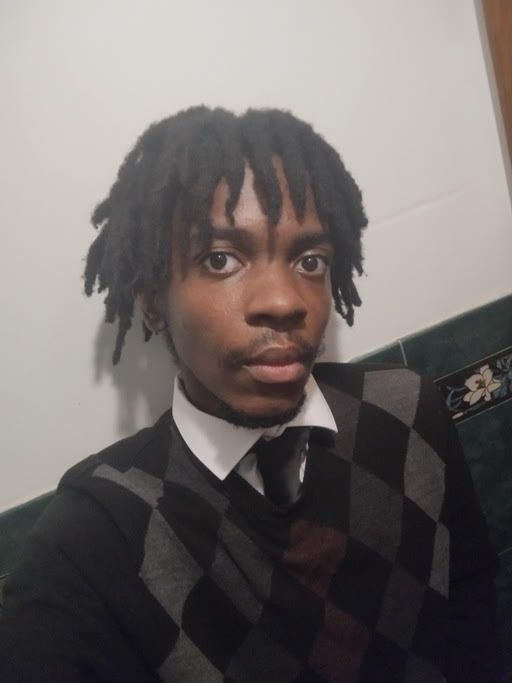 Keahi Williams-Butler is a burgeoning writer and activist who resides in the Central Ward. Born and raised in Newark by a family of artists, and staunch proponents of community service, his appreciation for all the city has to offer is only matched by his aspirations to highlight its needs through genuine connection and engagement with its residents. When he isn't supporting his family's creative pursuits at local events, or furthering the mission of local nonprofit Project USE, he can often be found sampling local cuisine downtown!
Opoku Boateng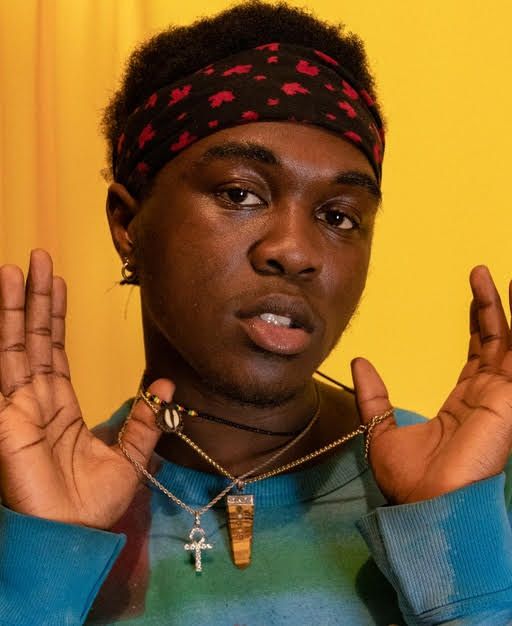 Opoku Boateng, also known as OpotheBoat, is a Visionary, Director, Poet & all-around Creative born, raised and based in Newark, New Jersey. He began his creative journey at sixteen years old as a self-taught videographer and creative attending Science Park High School. Growing up in an inner city, many of his friends shared hardships and untold stories personal to their experiences growing up in Newark. Initially working with skits and concept videos, Opo found himself leading sets of peers who previously struggled to express these experiences. Opo's willingness to go outside the norm of his environment was able to create a safespace for himself and others. Fast-forward to 2022, OpotheBoat now serves as the leader and director of Opo's Canon, a Production Team and Artist Collective located in Essex County. Their team has worked diligently with community organizations such as the University of Orange and The Newark Water Coalition to assist with their various production needs. Although the objective of the Production Team is to work together to bring projects to life, the intention is to show artists within the community that the willingness to be creative and daring can produce beautiful and transformative outcomes.
Jamisha Montague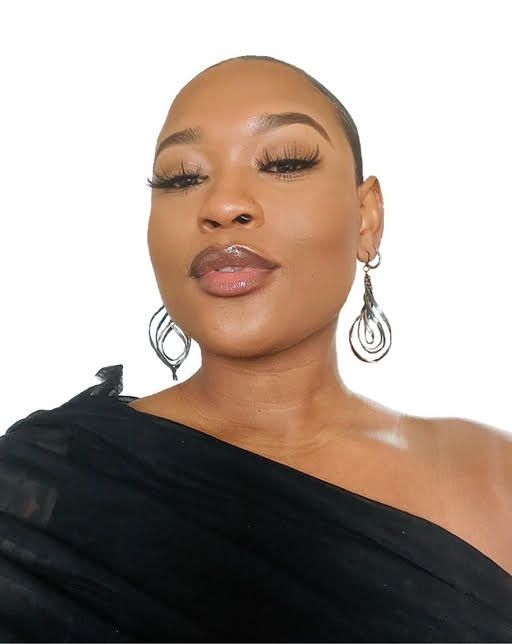 Jamisha/Jay Montague (she/her) is a Newark native and identifies as a poet, (Black) lesbian, and storyteller. She graduated in May 2022 from Rutgers-Newark with her bachelors in African American and African studies and two minors in History and Social Justice. She was highlighted in a video during her commencement to represent the School of Arts and Sciences and because of her accomplishments. She is proud to have interned at the Metropolitan Museum of Art during her senior year of undergrad.
She currently lives and works in Newark and wouldn't have it any other way– She loves her city. She volunteers at the Queer Newark Oral History Project, has worked with the Newark Story Bus, is the Co-Chair of the Rutgers University Newark Rainbow Alumni League,  runs the Newark Public Library's Poetry club, Poetry for the Public, and has her own Digital archive, Muffled Voices, where she interviews people with stigmatized identities. Her love and passion for amplifying marginalized voices in the media is exemplified through her work. "
Destiny McCullough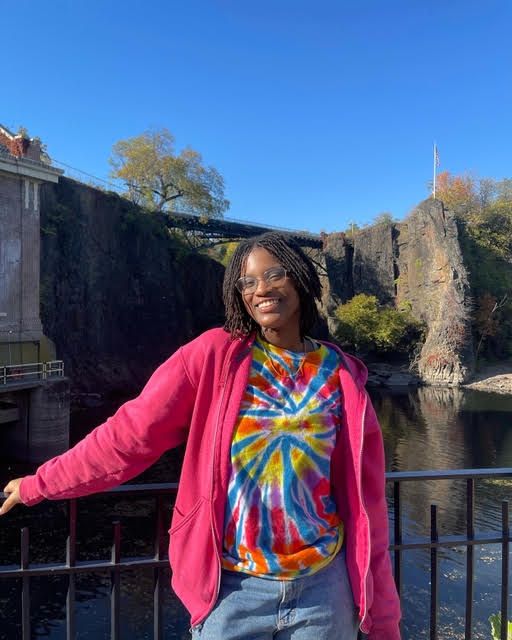 Hi, my name is Destiny McCullough. I am a Senior at Rutgers University majoring in psychology. As a black queer woman, I enjoy spreading/advocating for mental health awareness because I see mental health's continuous impact on us all. I enjoy hearing the stories of others and helping people find love within themselves to reach their goals and aspirations.
I would love to be a beacon of hope to someone battling the troubles in their mind. I know how dark life can get when you feel as though you are alone, and prioritizing one's mental health can make all the difference. I am eager to spread my knowledge to someone who might be struggling and be there for them during a challenging time in their lives!
Tatiana Smith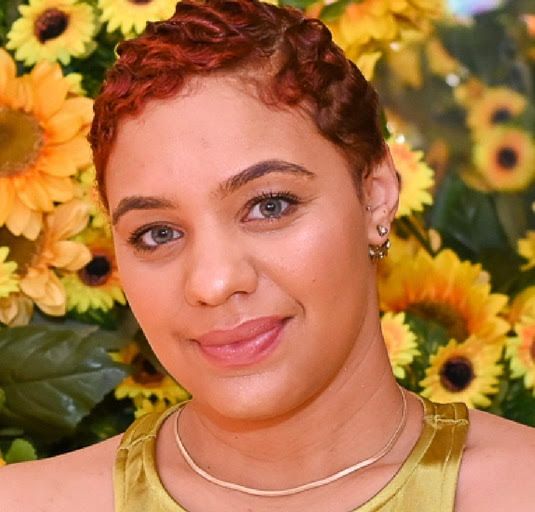 I am an experienced media host, producer, editor and community volunteer. I have served different capacities, partnering with various brands throughout the years. In partnership with Direct Focus media, I served as production assistant for events such as The Newark Film Festival and and an independent film . In partnership with Nocturnal Vibes Radio, I served as co-host for a weekly live streamed show , focused on the intersection of the love of R&B with thought leaders , change makers, and creatives across industries. In partnership with Don't Judge My Life media I served as a media host, attending events such as Circle of Sisters and kickoff events for the Newark Film Festival. In partnership with Fashion Entertainment Media (F.E.M.) I served in multiple roles, most notably apart of the planning committee for a gifting suite held during 2014 NBA All Star weekend, fashion week, and rebranding strategies.
Jaydeen DeCambre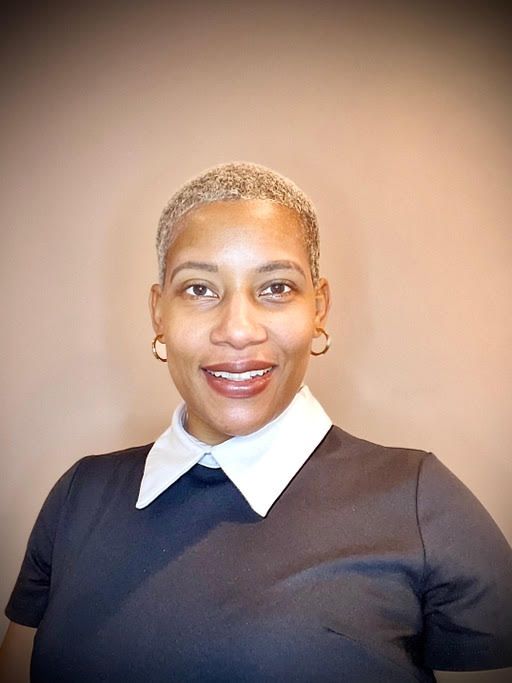 Jaydeen DeCambre is a creative catalyst with expertise in communication, media arts, and digital branding and marketing. Jaydeen is currently the marketing lead for NU-MD Urology & Foundation and an administrator for the award-winning lifestyle brand Nomadness Travel Tribe. Jaydeen has a strong passion for travel, food, social justice, and equity. In her free time, Jaydeen enjoys exploring the world with her partner and two amazing children.
Adaobi Njoku-obi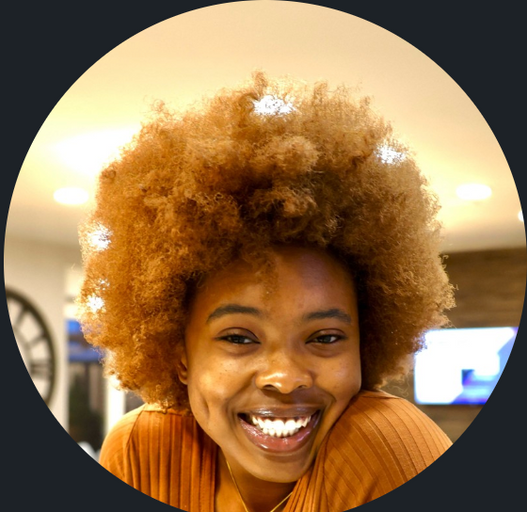 My name is Adaobi and I am excited to be a part of the 2023 Newark Stories Winter cohort. I'm a writer and an ambitious young professional. You can always catch making new connections with people all around Newark. I believe Newark is a hub for creativity and talent. I want the stories I tell to inform Newark citizens and inspire them.
Flisadam Pointer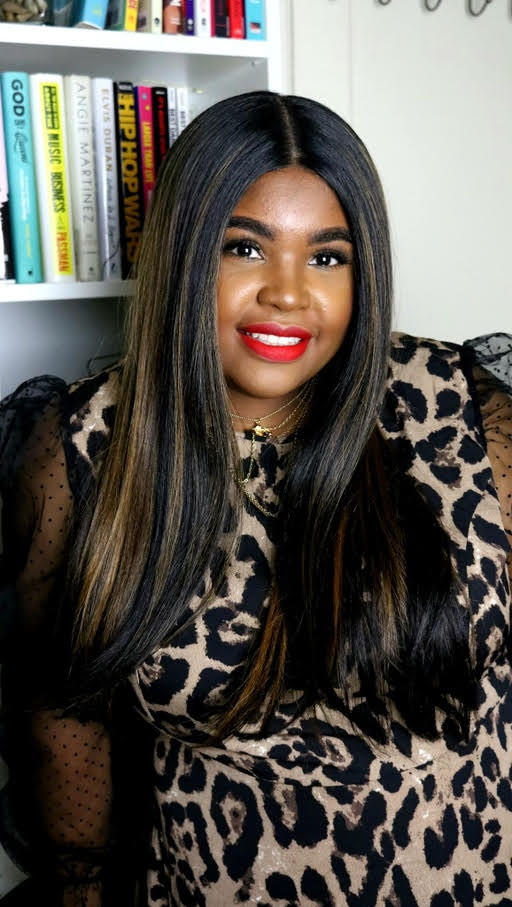 Flisadam (Fah-la-sa-daam) Pointer (she/her) is an entertainment journalist and arts advocate. As a proud two-time graduate of Rutgers University-New Brunswick, she's explored various parts of the media sphere throughout her decade-long career, which led her to found ENVERT (pronounced invert). This digital news platform highlights independent entertainers, where she serves as the editor-in-chief.
Keeping in line with her passion for storytelling, in 2018, she launched a non-profit organization, the IEMC, formerly The Independent Entertainment Media Coalition, whose mission is to provide educational, professional, and financial resources to the greater media community. In 2022, Flisadam self-published her first children's book, Sweet Sounds: The ABCs of Black Women in Music, highlighting the importance of arts education. "
Ayana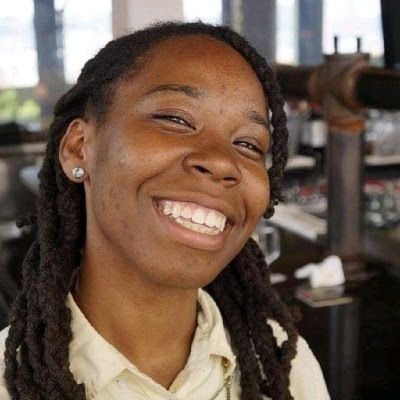 Ayana is a multidisciplinary creative, organizer, and business person. The bulk of their work is focused on the arts as a curator of events, and creating 2 and 3D works of art that look at the human psyche and how we relate to one another/the self. They are the lead organizer and founder of Come Unity, a collective of individual creatives, businesses, and other local organizers who work to combat issues in the community through the arts and provide tangible resources to the people at large. Ayana has a deep passion for her community and seeing it flourish, especially in combining the needs of the community with the replenishing work of the arts.
Asha Coates-Hamlet
I am a twenty four year old black woman born and raised in Newark, NJ. I have always enjoyed interacting and lending a helpful hand to my community. I love to read urban fairytales,  write poetry,  dance , and spending time informing the youth.