As Seen and Told by Bikier Hayes, an Update from Sam about Stephen Crane, and more...
This week, we have a steady stream of opportunities for you to tap in, build, and elevate with us.
This week, we have a steady stream of opportunities for you to tap in, build, and elevate with us.
Peace Newark,
This week, we have a steady stream of opportunities for you to tap in, build, and elevate with us.
As Seen and Told by Bikier Hayes…
Transcribed by James Frazier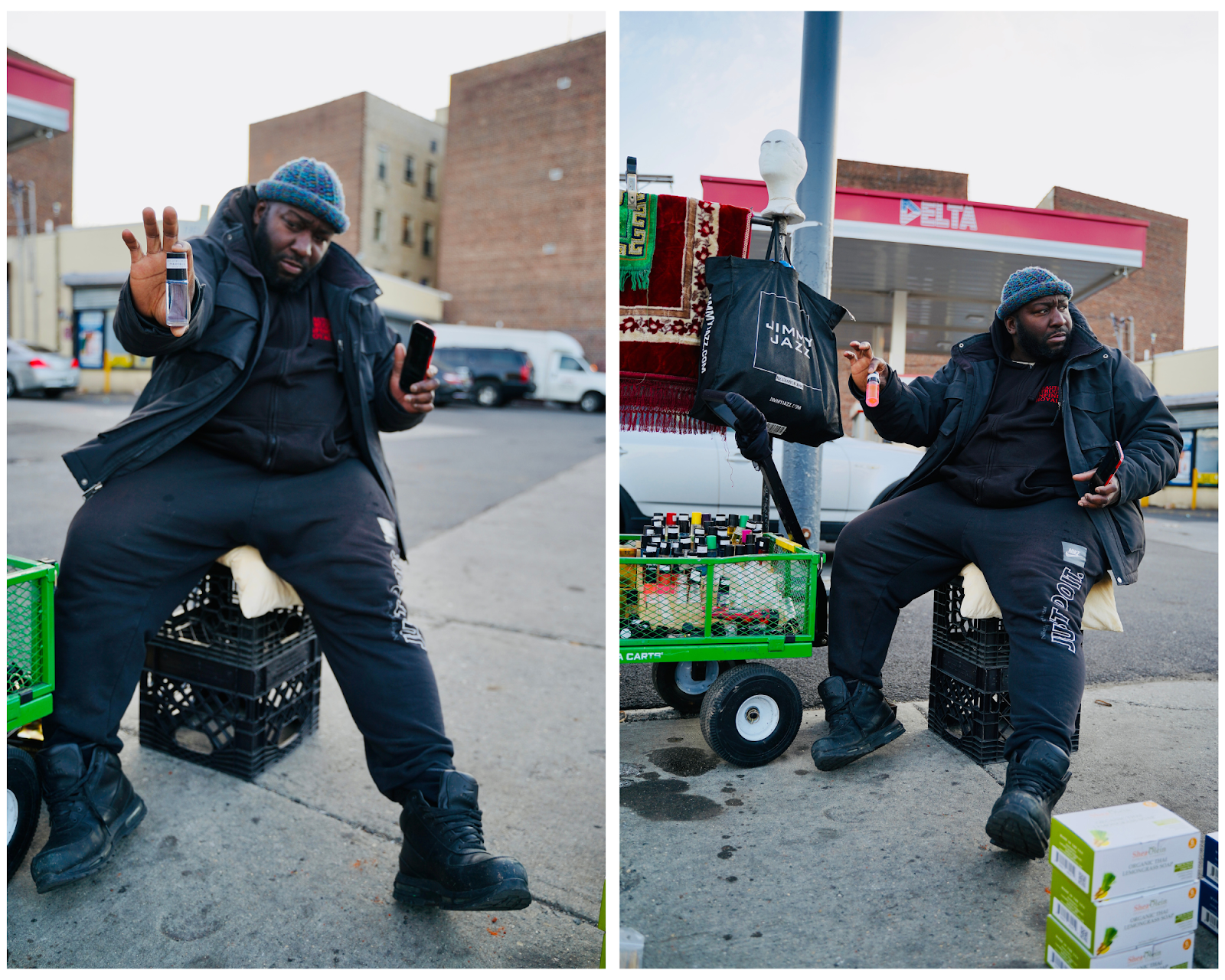 "Mr. Smell Good Look Good is extremely important. He's one of the few stamped by the city of Newark for selling the oils. He'd been out for a really long time. I'm sure over well over 10 years. I used to see him downtown with the little cart saying, "smell good, look good." He's been doing it for a long time, really passionate about it, you could tell, and he's really genuine. He got his own store now on Clinton Avenue and 18th street."
"Change gon come"... WHEN???
Update on A Hard Truth and Reflection on Life at Stephen Crane Village: Sam's Story. Sam tapped in to let us know the housing conditions at Stephen Crane remain the same. Management has yet to respond to tenant complaints, and repairs are still unaddressed.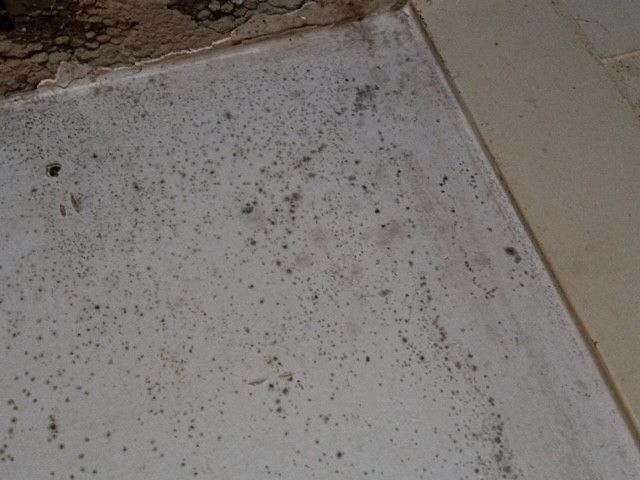 Photograph of mold & deterioration in Sam's Stephen Crane unit.
After 4 years, Sam's family is still on the waiting list to receive a voucher that will help them move into a safe, well-maintained building. A resilient Newark Native, Sam continues to canvass the neighborhood, inspiring residents to organize and become a collective voice for change.
Calls To Action & Support:
How to support Sam and other residents in Stephen Crane:
Please send donations to support Sam so they can continue to advocate and organize for themselves and on behalf of others who are forced to live in these conditions.
Cash App: $sammydeltoro87 — Venmo:@Sameerah-Rhodes
Call Newark Housing Authority at 973–273–6000 & 1–866–642–4373 to request that the inhabitable units in Stephen Crane Village are addressed and residents are adequately housed while addressing these issues.
Are you or someone you know dealing with something similar? Let us know if you have a story that needs to be shared [email us at projectmanager@newarkstories.com]
RESOURCE: EVICTION SUPPORT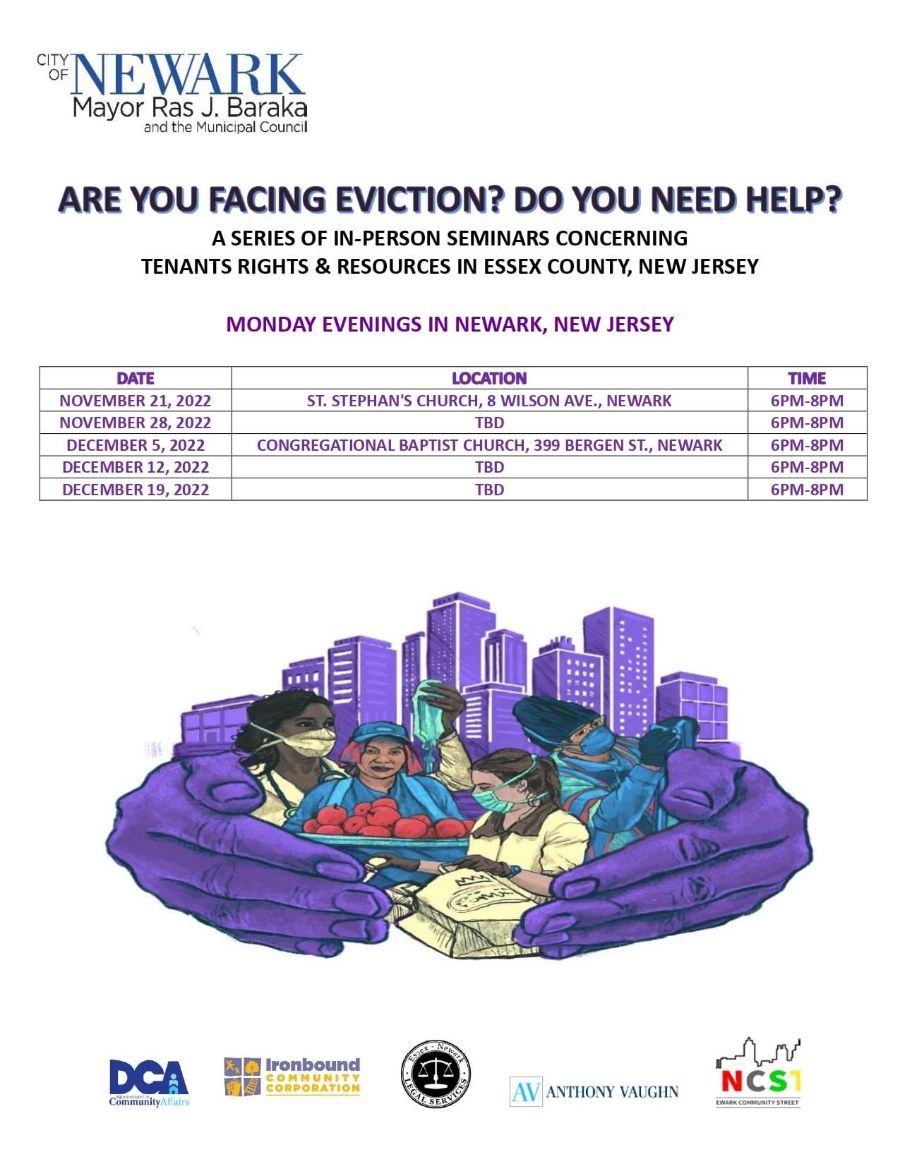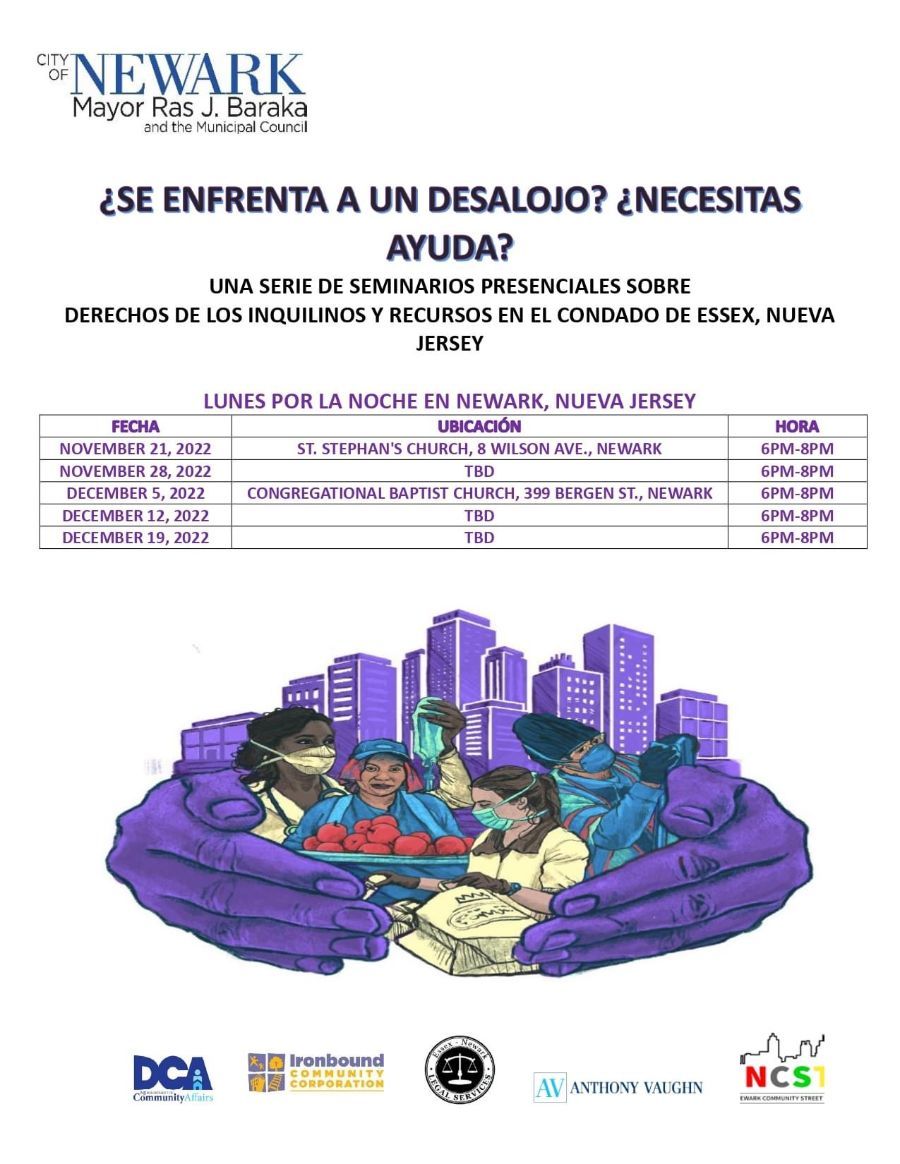 Our upcoming opportunities & events…
There has been a lot happening here in Newark, and we want to break bread, be in the community, and share resources. In partnership with Newark Community Action Network, next Thursday, 11/17, we are hosting a community check-in conversation that will include a panel on how to cope, seasonal depression and sharing community information + resources. Food and drinks will be provided. Register here.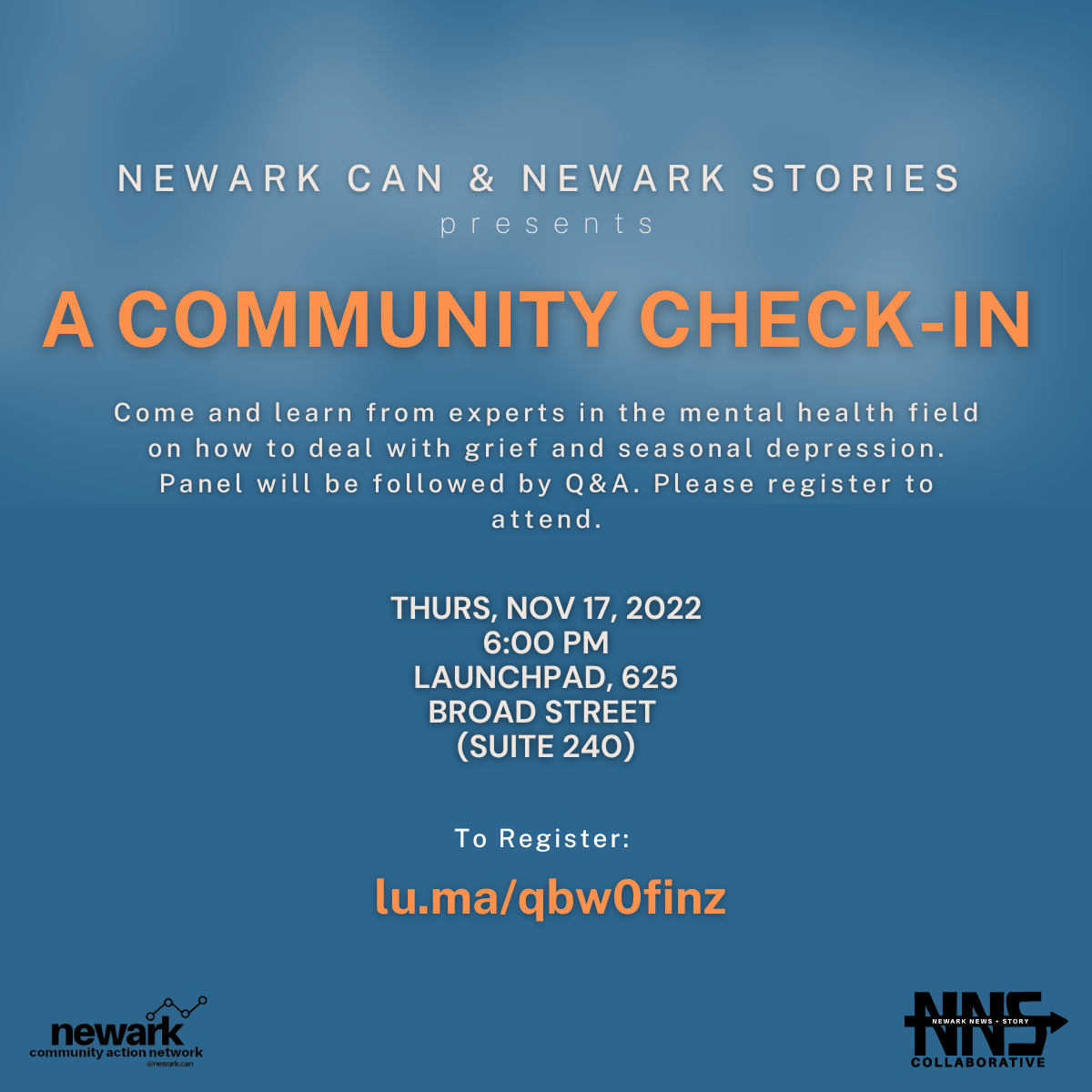 Applications are open for our 2023 reporting fellows! We invite you to apply to join our 6-week community-centered media lab. Over six weeks, our cohort will work together on how place-based information and solutions can be presented through media making and journalism. Selected reporting fellows will receive a $1000 stipend. Join us as we explore how to fill information gaps impacting communities of color and all people living on the margins. Learn more and apply here.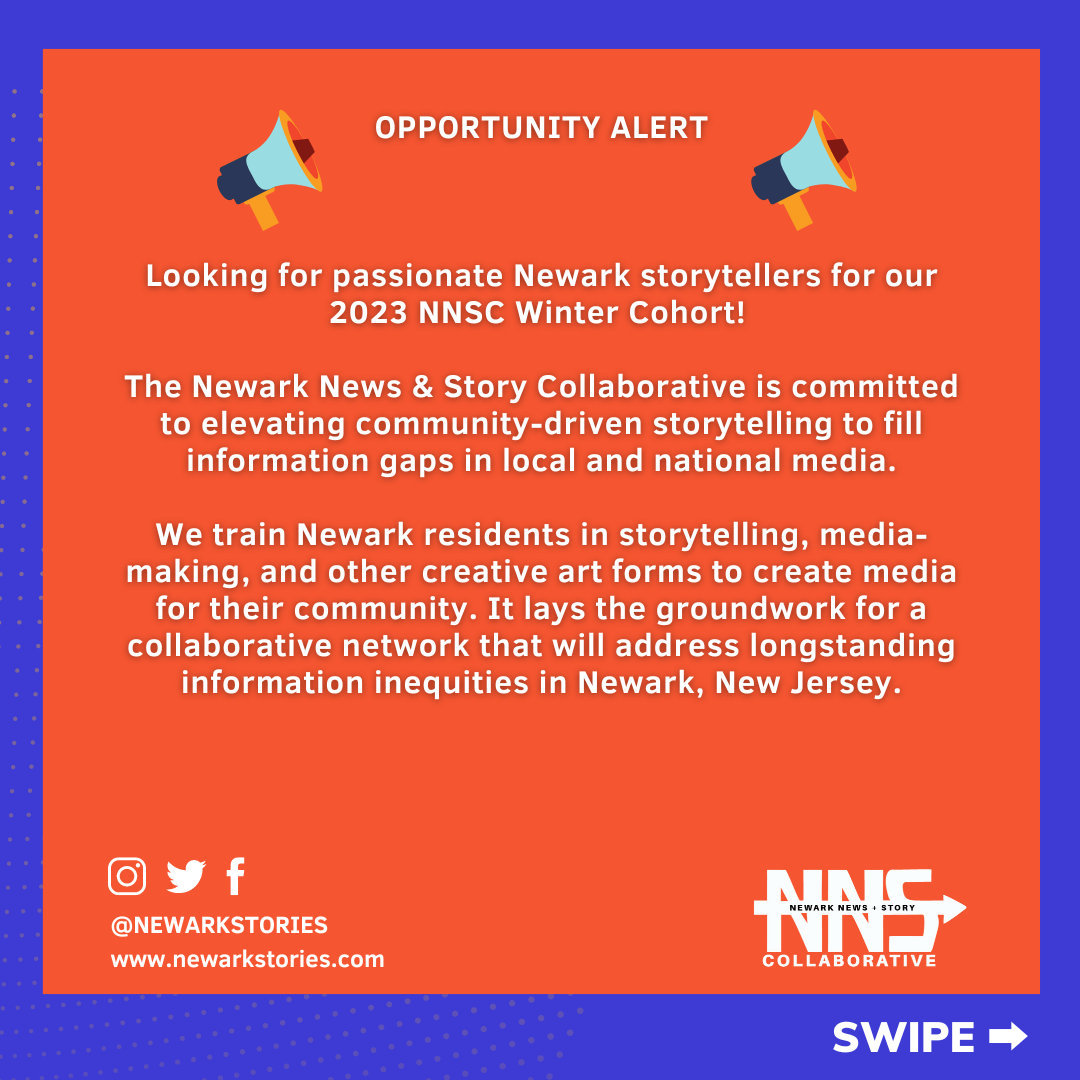 Calling out Newark Content Creators!
We're hiring established content creators who can create engaging weekly content about Newark life and different issues impacting the community to join our creative team. If you put on for your city like no other, Send us an email [projectmanager@newarkstories.com] with your resume links and a 12-second reel about why you're the best fit for this collaboration.
Turn on notifications and make sure we're not in your spam to get updates on when and where to register for upcoming events and our reporting fellowship opportunities. Thank you for being our community.
In solidarity,
The Team
Opportunity Alert!

Mighty writer logo
Do you know a mighty good teen??? The Mighty Good Fellowship is open today for high school sophomores and juniors in Camden, Atlantic City, and Newark. Fellows will work with community leaders to tell written, audio, and visual stories about their neighborhoods, families, and lives. Accepted students will earn up to $1500 in scholarship funds. Learn more and apply: bit.ly/mightygoodapp.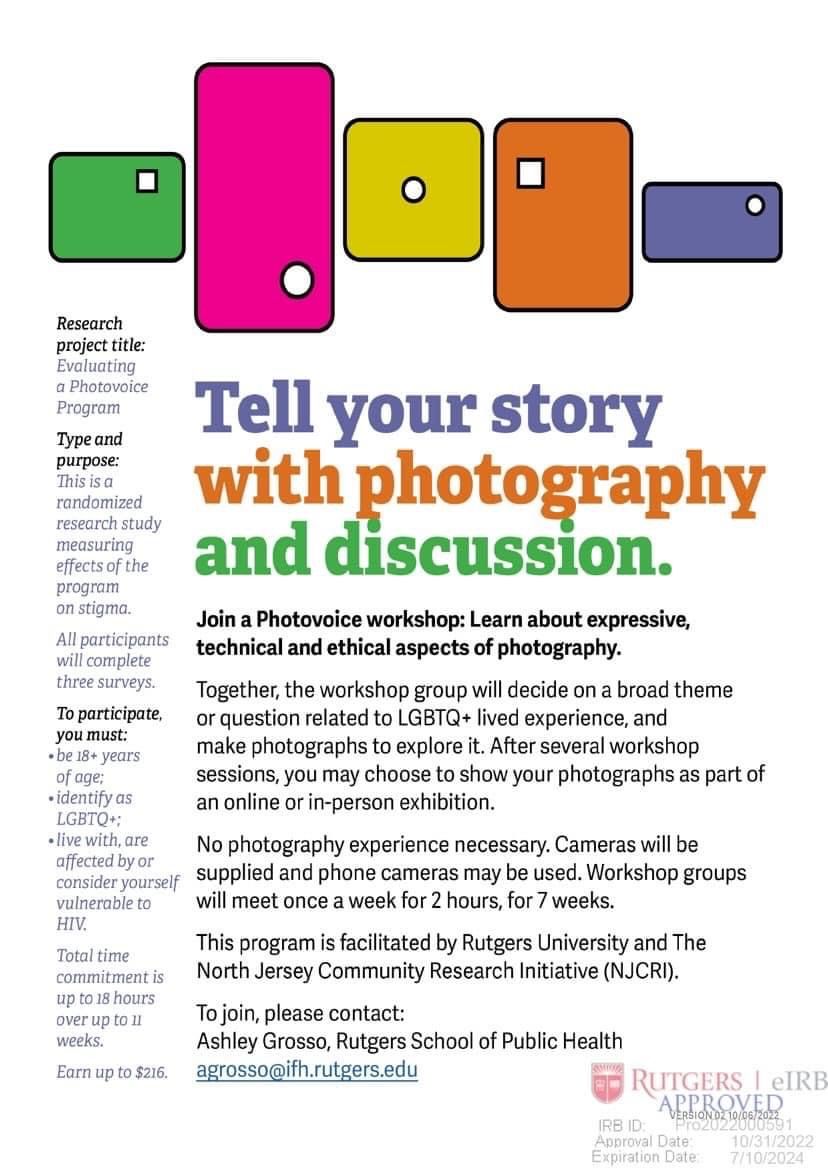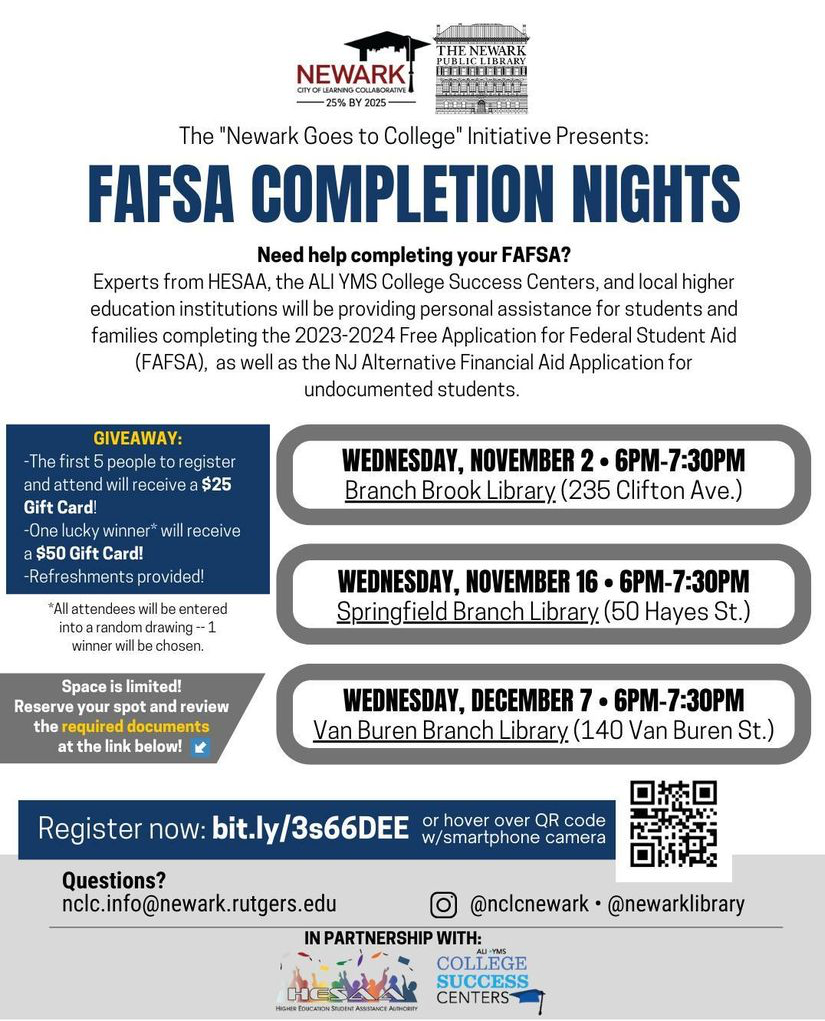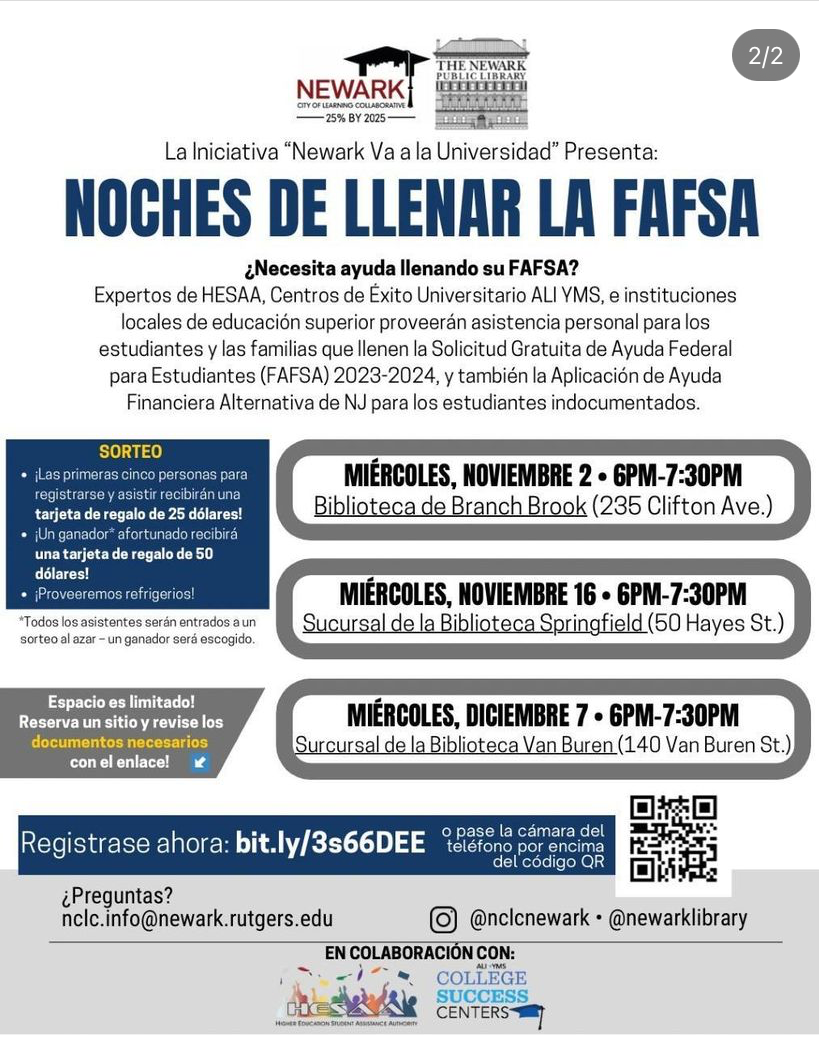 Things To Do in Newark This Weekend...
Community Day: Journey to Freedom
Saturday, November 12, 12–5pm. FREE. Click the pic to Register.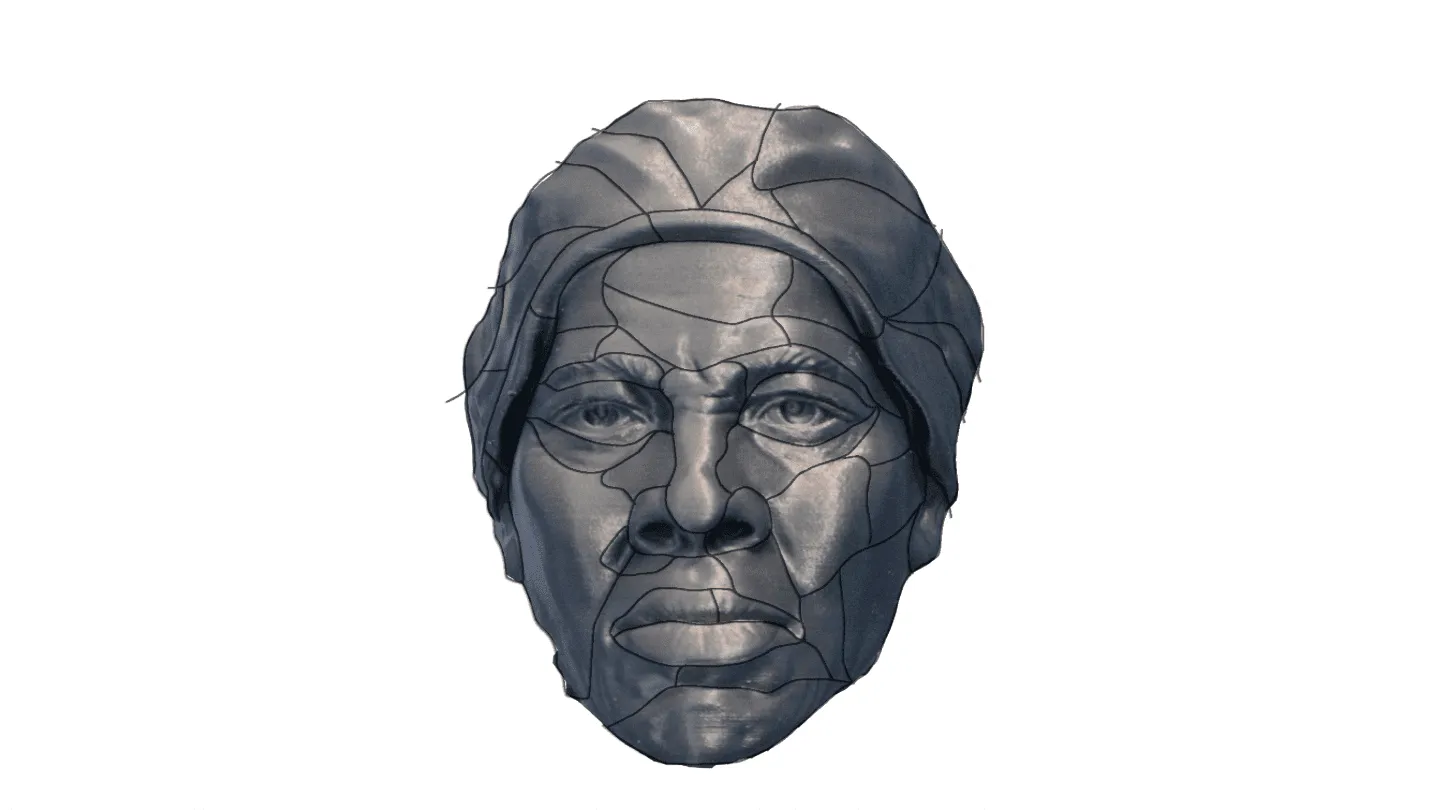 Celebrate the iconic Harriet Tubman with a day of music, dance, and activities inspired by her legacy and African traditions.
This event is part of a series of celebrations surrounding the unveiling of the Harriet Tubman monument in the Spring of 2023 at the recently renamed Harriet Tubman Square. Click here to learn more about the project.
Food and drinks will be available for purchase, along with creative offers by local vendors.
This event is for all ages.
Enjoy free general admission to the Museum all day during Community Day!
Program.
12-12:30pm: DJ Sienna
12:30-1:00pm: African Dance workshop with Zawadi
1:00 –1:30pm: Haitian dance performance with Jessica "Teallocks"
1:30 – 2:00pm: African Dance performance with Zawadi
2-2:30pm: Negus Ballerina Project with Cortney Key
2:30-3:00pm: Gospel singers
3-3:30pm: Capoeira with Contramestra Amazonas & GLDC
3:30pm: Jazz Sounds from Jamale
3:45-4:15pm: Scarf Diaries with Antoinette Ellis (Excerpts from her one-woman play)
4:15-4:40: Haitian Dance workshop with Jessica "Teallocks"
4:15-5pm: DJ Sienna
Artmaking Activities
Adinkra stamps
Make a lantern
Self-portrait – I see myself in her
Public Tour: Abolitionism and the Civil War1pm, 2pm, 3pm
Location: Meet at the Welcome Center
Skywatchers of Africa11am, 12pm, 1pm, 2pm, 3pm, 4pm
Location: Alice and Leonard Dreyfuss Planetarium
This show highlights the diversity of African astronomy, examines cultural uses of the sky that developed throughout history, and celebrates our shared human experience. Great for families with kids ages 5+.
Documentary: Harriet Tubman, Visions of FreedomEvery 30 min, starting from 12pmLocation: Billy Johnson Auditorium
Directed by Stanley Nelson (25 min). Not rated. Join us for a screening of the original documentary that sheds new light on the life of Harriet Tubman.
Familiarize yourself with our visiting guidelines before you arrive at the Museum.
Newark Parent Conference
Saturday, November 12th begins at 9 am. Click the pic to Register.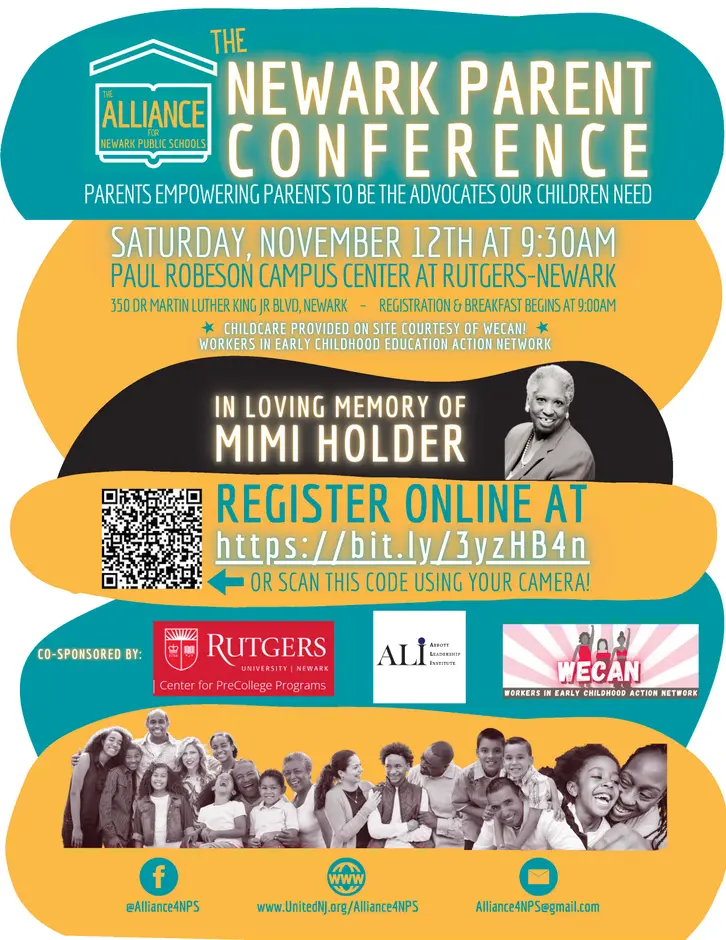 Hit up our text line that will provide a map of food pantries near you!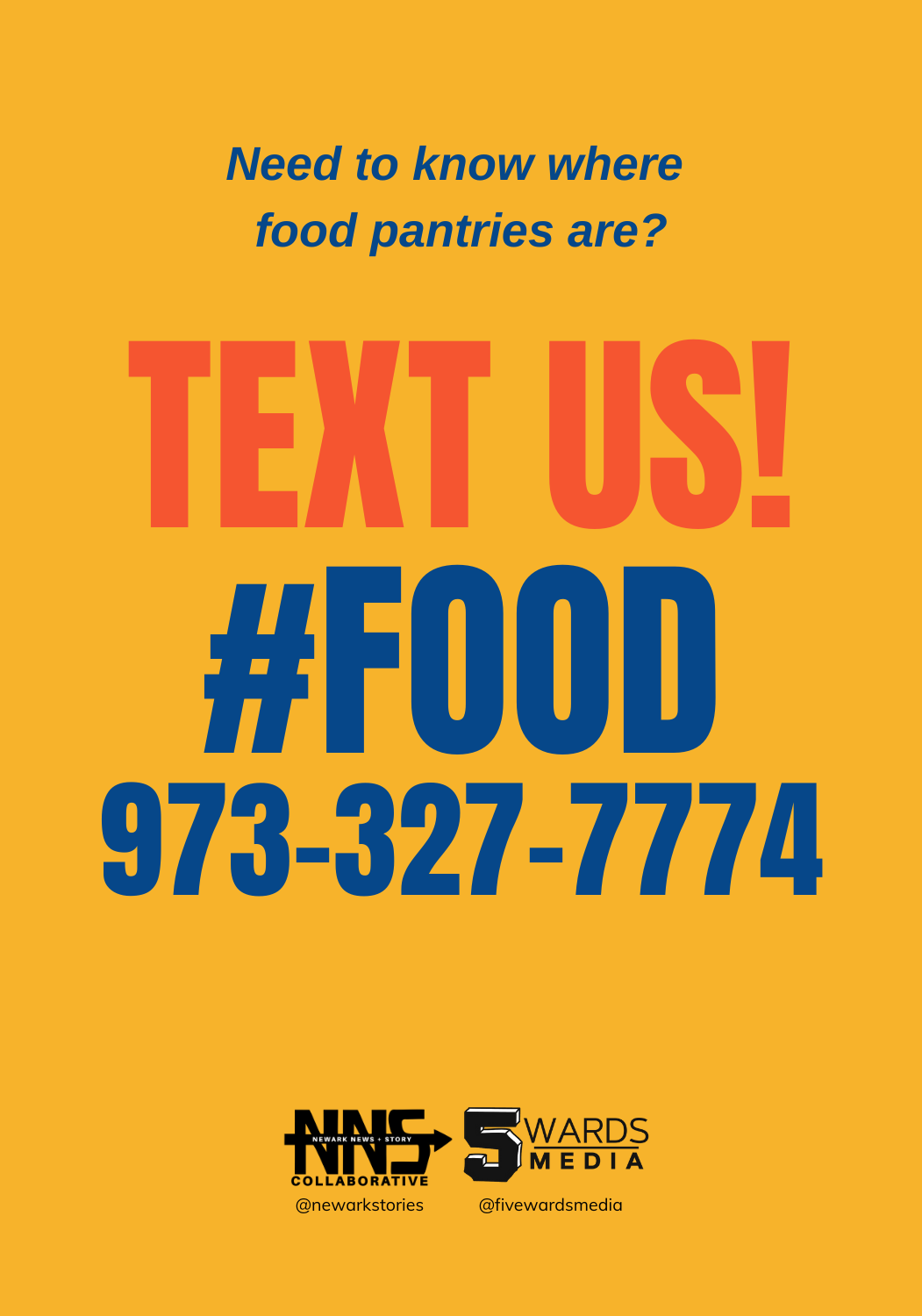 We would be unable to do this work without the funding support of the Geraldine R. Dodge Foundation and the NJ Civic Information Consortium. Thank you for believing in us and the power of community media and local journalism!
Want to find ways to support our work or learn more? Email projectmanager@newarkstories.com or donate here.
Our mailing address:
625 Broad Street, Suite 240
Newark, New Jersey 07102

Copyright © 2022 The Hood Report, All rights reserved.