Taking On Collateral Consequences: Meet Tia Ryans
Tia Ryans served 10 years at the Edna Mahan Correctional Facility for Women in Clinton, NJ. Now she's on the board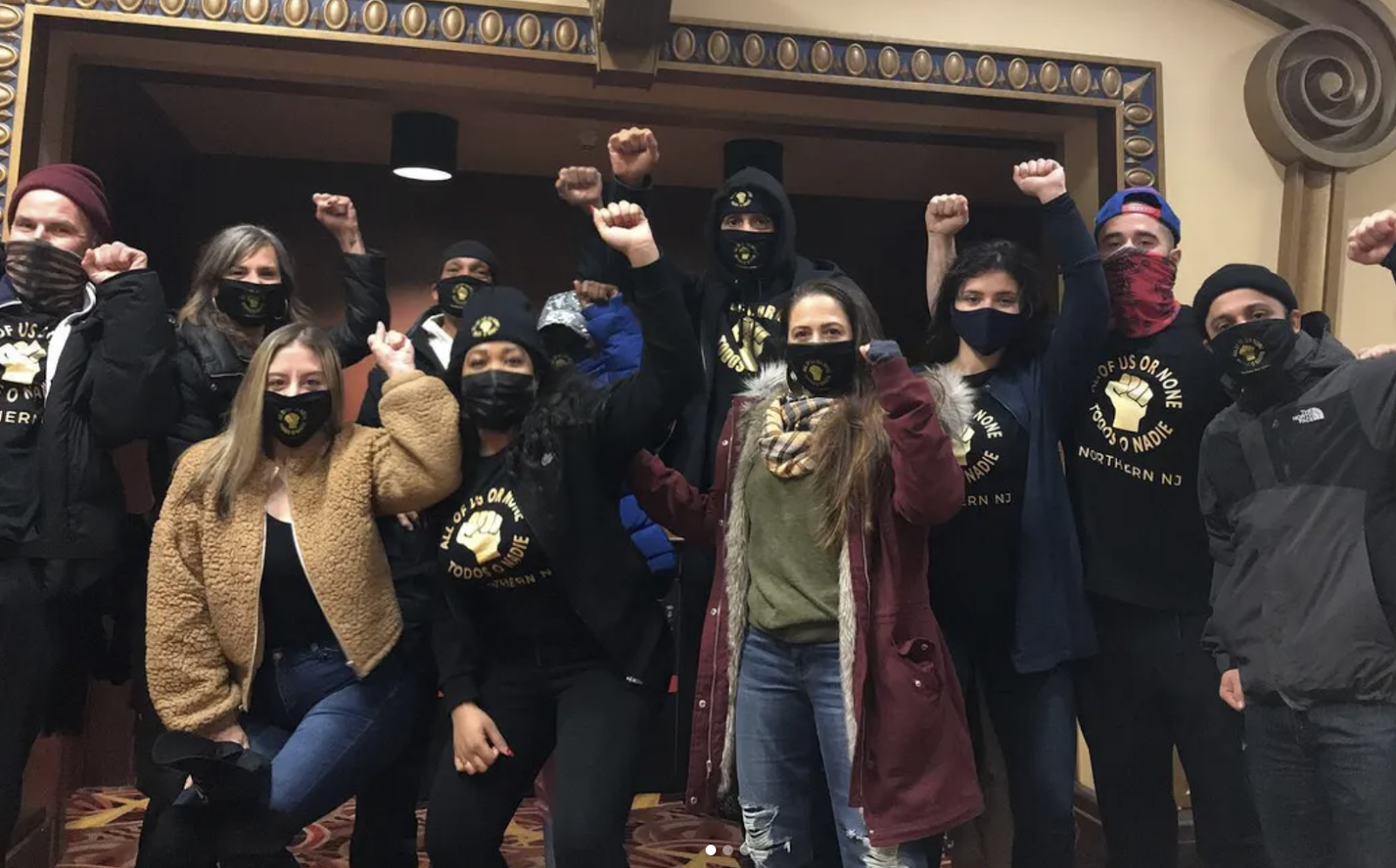 There are many laws and regulations that restrict or prevent people with criminal records from accessing employment, business, housing, voting, education, and many other opportunities, benefits, and rights. These are collateral consequences. Tia Ryans served 10 years at the Edna Mahan Correctional Facility for Women in Clinton, NJ. Earlier this February, a public announcement shared that Ryans would be joining the board. She is the first formerly incarcerated person to serve on any New Jersey Department of Corrections (DOC) advisory board. It was at Edna Mahan, known to most as "Clinton," where she began her postsecondary education with the support of the New Jersey Scholarship and Transformative Education in Prisons program (NJ-STEP). A partnership between higher education institutions in New Jersey and the State of New Jersey Department of Corrections to allow students while incarcerated the opportunity to earn a college degree and assist them in their transition to college life upon release.
As a  Rutgers-Newark student, Ryans founded NJ F.O.R.T.E (Forcing Out Recidivism Through Education) House.  NJ F.O.R.T.E House offers formerly incarcerated students the opportunity to live in a safe, transparent, and healthy environment and assists them with planning the academic transition to postsecondary education. Ryans renovated a house in Newark's Clinton Hill to provide sustainable housing for the F.O.R.T.E House family. The organization promotes economic self-sufficiency, autonomy, and accountability for all participants. NJ F.O.R.T.E House develops a supportive housing strategy upon reentry and maintains strategic partnerships with community institutions to maintain retention and minimize disenfranchisement of the formerly incarcerated.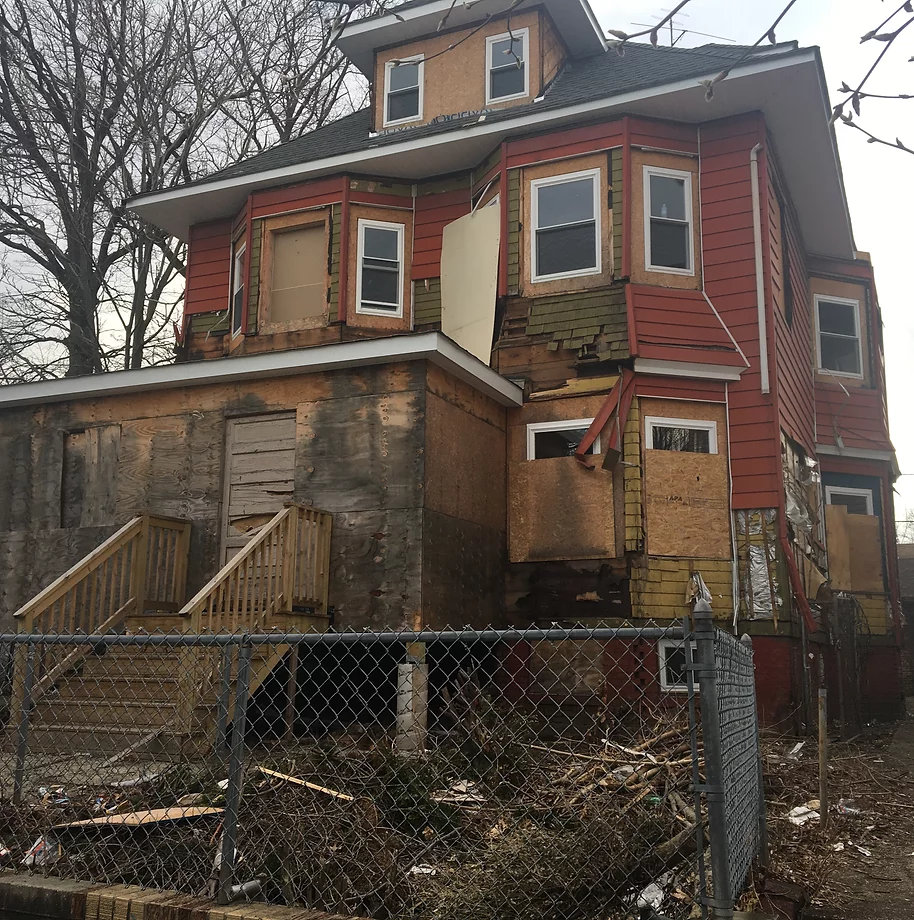 Ryans also serves as the chapter leader for All of Us or None-Northern NJ, which provides direct services and resources to those reentering our communities from prisons, jails, and halfway houses. This group understands that those without community support are more likely to recidivate within the first 3-6 months of release. Volunteers from a wide range of disciplines wanted change in 2019 and realized that they could overcome the challenges of mass incarceration much more efficiently by coming together.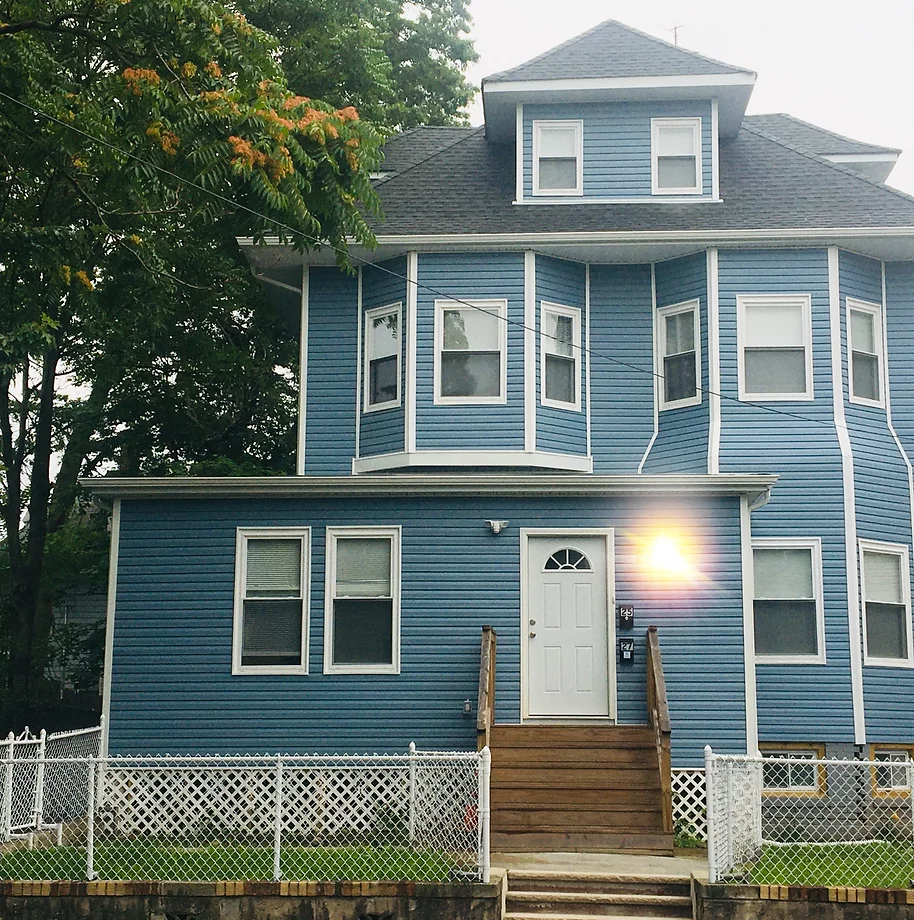 This year, Ryans launched  All of Us Publishing to serve the justice-impacted community by providing information and support. AOU Publishing raises the voices of community members and brings broader awareness of the urgent need for change to the general public. The organization also serves as a speakers bureau. Their speakers share about the carceral system, re-entry, policy change, community organizing, mental health, addiction, etc.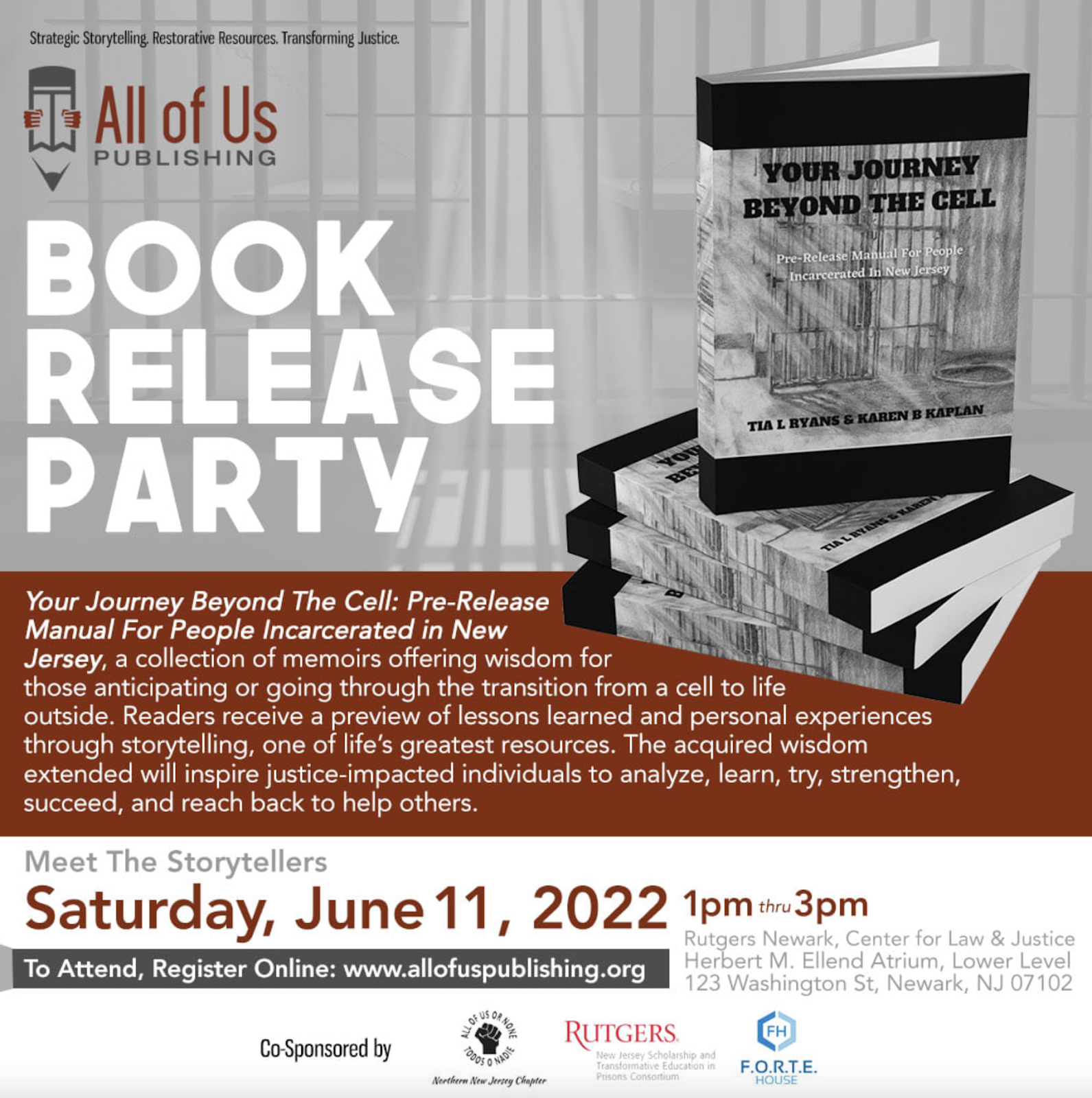 "In a manual like no other, we know the most powerful resource is experience, and each storyteller generously provides their expertise to those currently incarcerated and their families. I am humbled that every person who contributed their story trusted the process," said Ryansin a Facebook post.
The first book published is Your Journey Beyond the Cell: A Pre-Release Manual for People Incarcerated in New Jersey, a collection of memoirs and resources to support the transition into life back home after incarceration. Ryans co-authored the book with Karen B. Kaplan of Summit, New Jersey. You can register for the book release party on June 11th, 2022, here.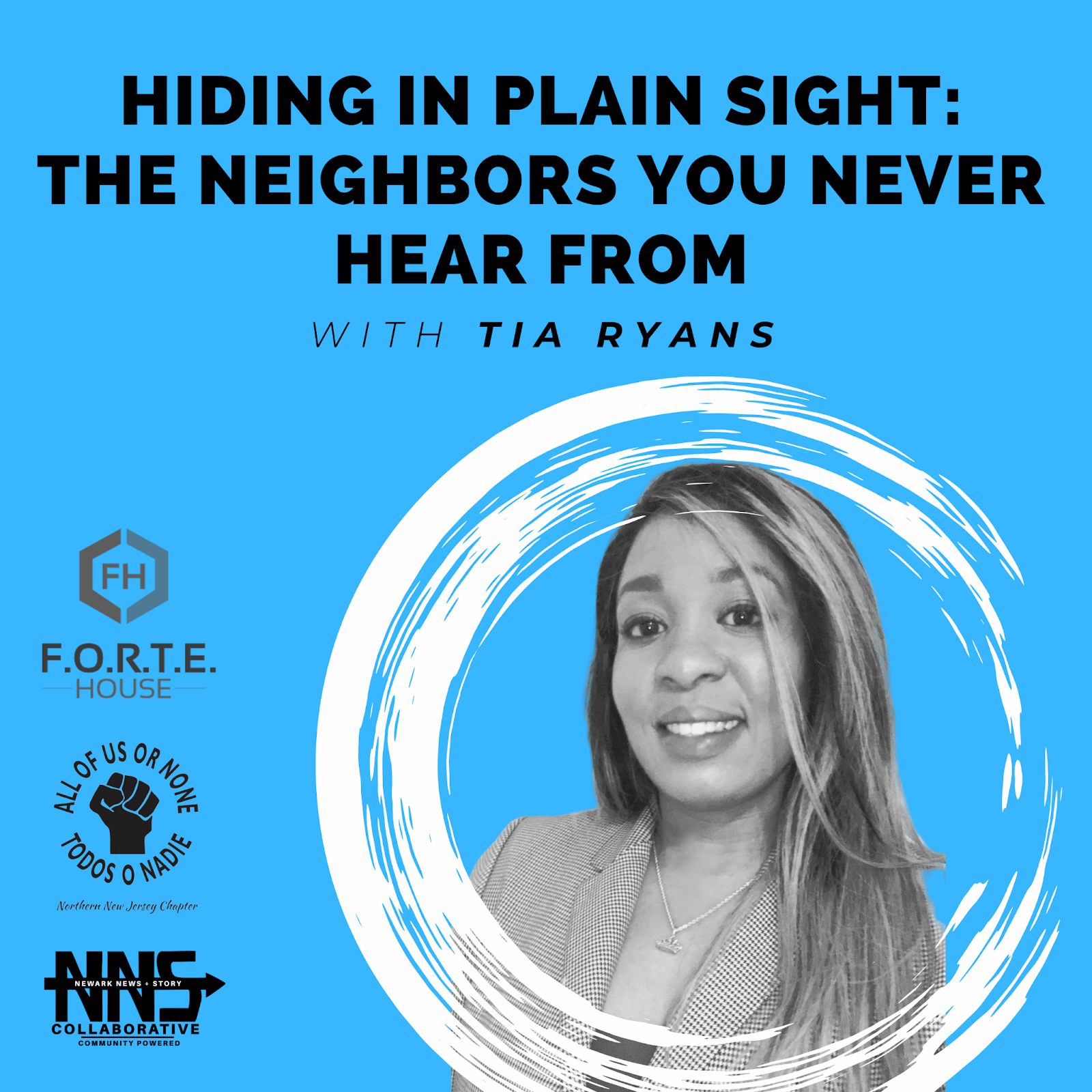 Ryans is an alumnus of our community reporting fellowship. During her time with us, she chose to amplify the stories of the NJ F.O.R.T.E house family.  The Newark News & Story Collaborative (our community media and engagement project) trains city residents in storytelling, newsgathering, and media-making to fill critical information gaps and tell the stories of our community. The project also centers the narratives of people we don't see represented in national media coverage.  Hiding In Plain Sight: The Neighbors You Never Hear From is an audio series that takes you on the reentry journey through the first-hand experiences of six people and where they are today. Ryans is the host of the series. You can listen to audio series on  Spotify , Apple Podcasts , Google Podcasts , and our show website .
Listen to the show trailer below:
---
Contact Tia Ryans directly at tia.ryans@njfortehouse.org. Questions about anything else? Email publisher@fivewardsmedia.com.