It's More than Dance & Cheer – A Lifeline for Newark Youth
COVID-19 mental health issues continue to rise in children. Royal Elite Dance Company and Candy Elite All-Stars serve as an escape, mental health outlet, and lifeline for many girls from the Newark, NJ area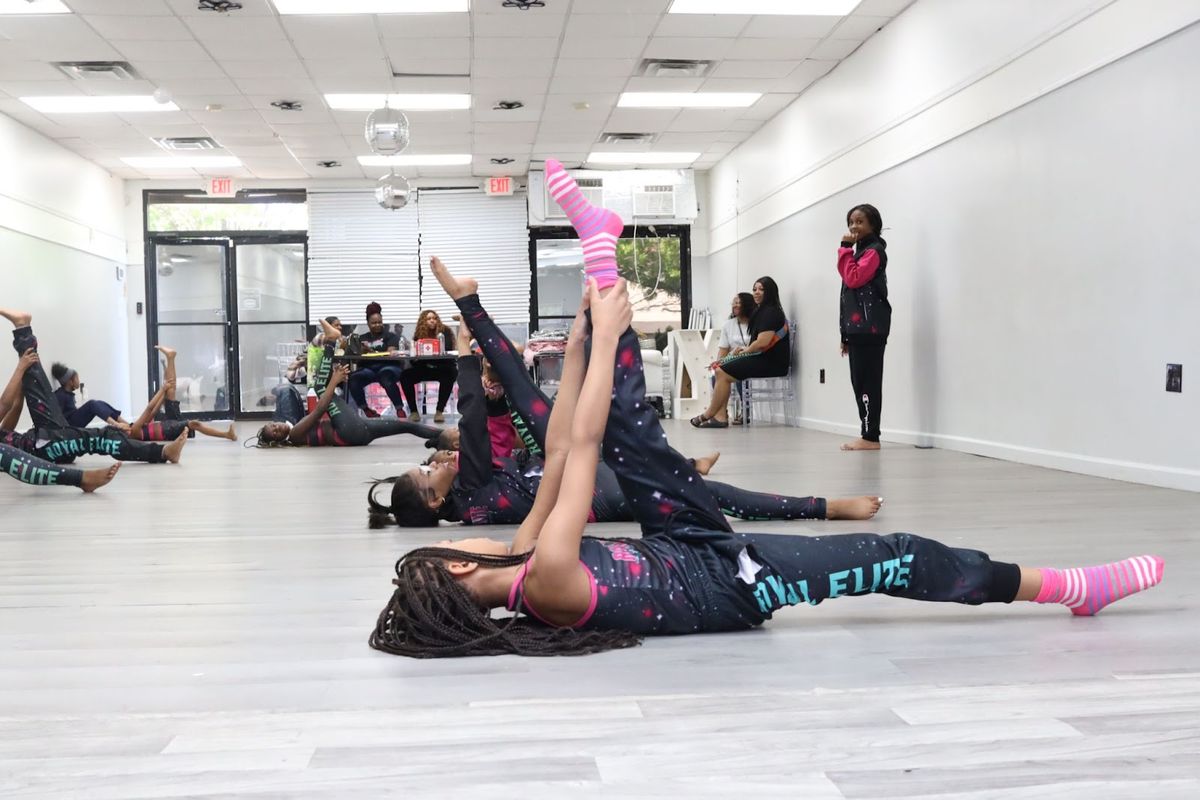 Getting your child off the screen after restrictions lifted from COVID-19, especially in a city like Newark, NJ, has seemed like an uphill battle for many parents. As a mother of a teenage daughter, I have seen how mask mandates, social distancing, and excessive screen time disrupt her life. Newark isn't just fighting screen time, mental health, or even a shutdown; it's fighting to keep children safe.
The pandemic has wreaked havoc on our youth!The American Psychological Association announced at the beginning of the year that there is officially a mental health crisis among children due to the pandemic. In the report, the association outlined advocacy and actions that needed to occur within the classroom to assist students who will struggle with the long-term effects of the pandemic. It made me wonder what types of outlets and programs are in place for children to express themselves outside the classroom—specifically for young girls.
According to the Newark Kids Count 2022, there are over 56,000 children enrolled in state-funded schools in the city. However, there are few extracurricular activities focused on girls in Newark where they have a safe outlet for self-expression and an opportunity to build social skills. Two organizations, in particular, have become a lifeline for these young people.
Royal Elite Dance Company and  Candy Elite All-Stars are more than just dance and cheer for Newark girls – they positively affect the mental health of the girls they teach.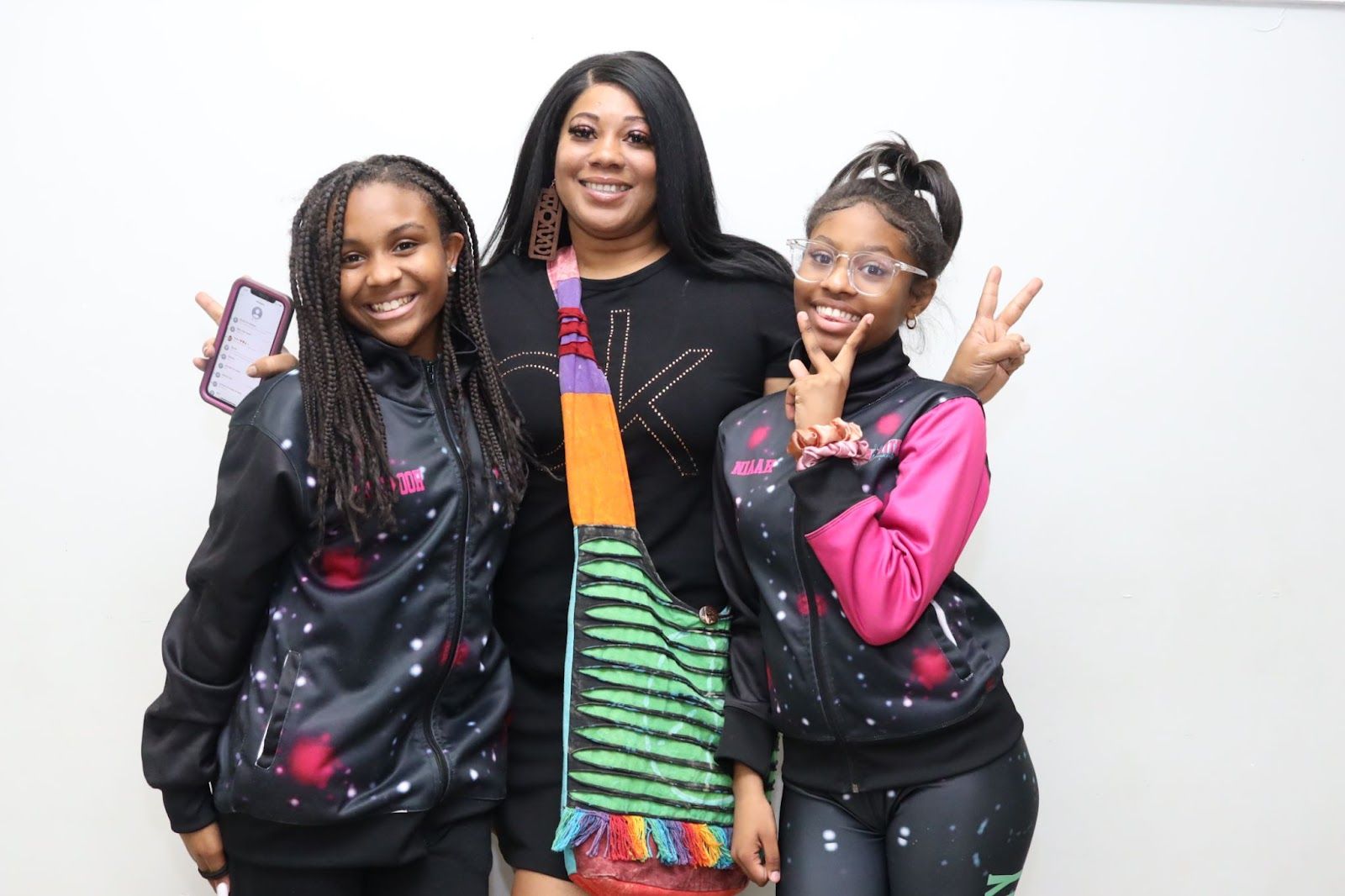 It was a Tuesday evening at Royal Elite Dance Company, located at 22 16th Avenue Newark, NJ – a competitive majorette-based dance company that has been in business for three years. As a group of girls began warmups and practice, I was greeted warmly by Wanda Dozier, the Program Director and mother of the business owner and head coach, Iyesha Dozier, known to her girls and dance moms as Coach E.
Royal Elite Dance Company was created not only from Coach E's passion for dance but to continue the legacy her mom has built after having a team on the Weequahic High School Marching Band. Coach E saw an opportunity to bring this type of program back to the community as something positive for girls to do after school to keep them off the streets.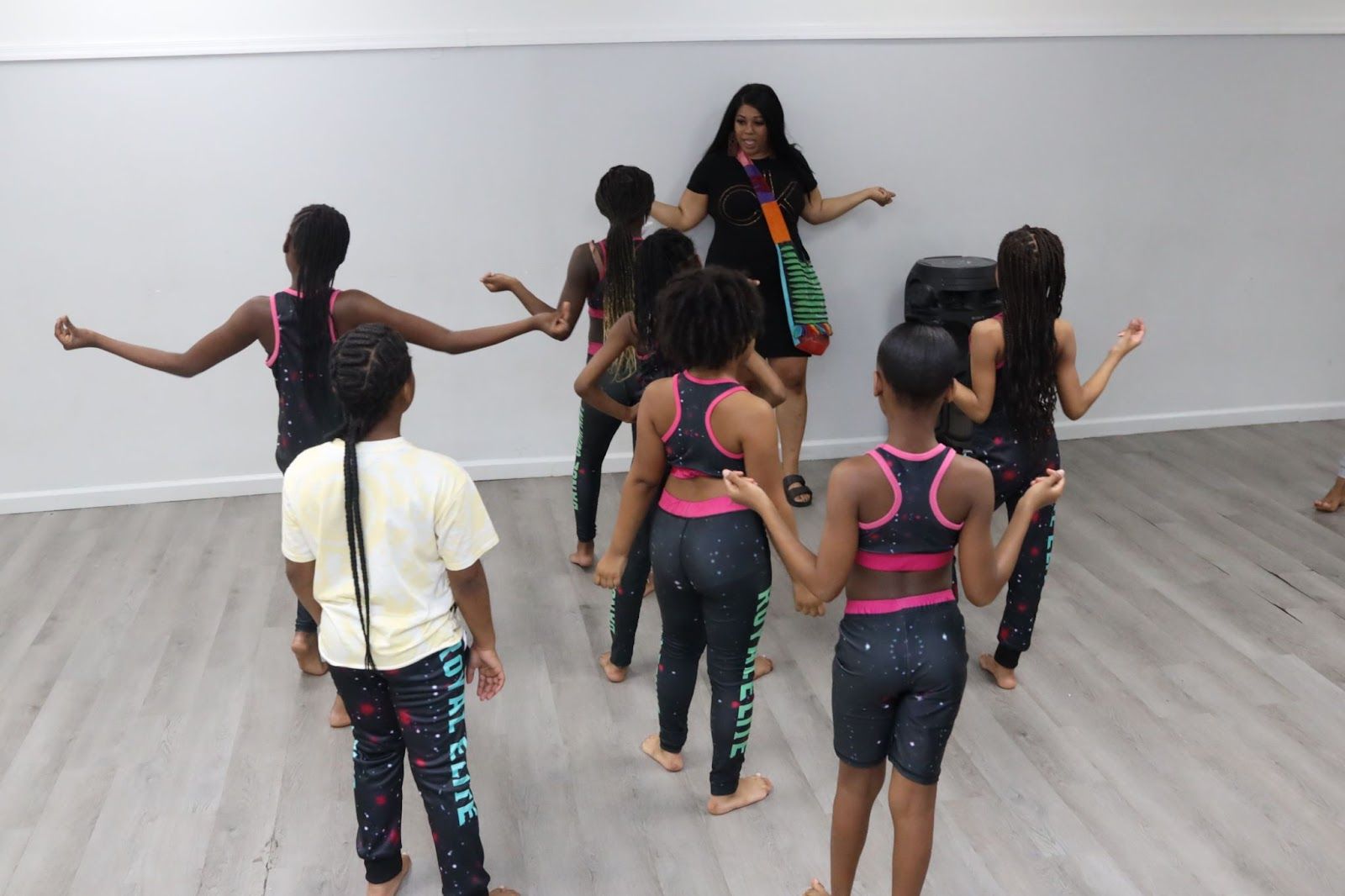 "It's not just about dance. It's about growing with the kids. It's about learning them, helping them in their everyday life, and not just at practice. It's about building bonds and friendships and family with the kids," said Coach E.
Coach E goes above and beyond to create a community for the girls she services. She establishes bonds with her team outside of dance by taking them on picnics, dates, sleepovers, etc., and creating a family culture for every girl on the team.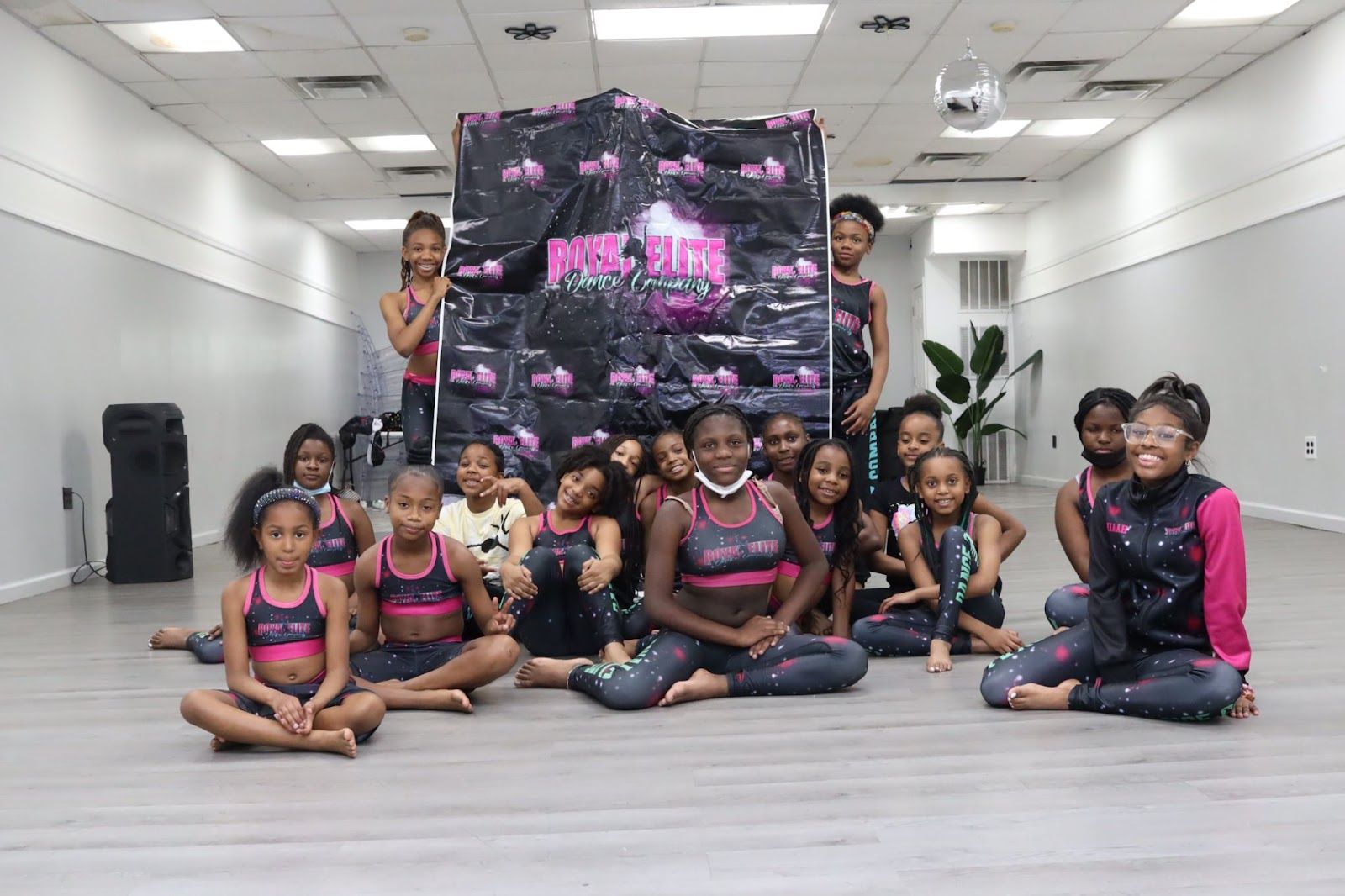 "There's not a lot of resources; this is something kids love to do. They're dedicated and motivated to do it. I also talk to them about fitness and health. It's a mind, body, and soul thing." said Coach E.
A dance mom and volunteer for Royal Elite, Sadiqa Gallman, whose daughter is a junior, confirmed the benefits of having her daughter on the team. She said it kept her daughter off her phone and allowed her to have a personal interaction with other girls, stay active and build social skills.
"This is a hidden gem; a lot of people don't know that it exists. It builds sportsmanship, character, right here in the community," said Gallman.
"Kids could be doing something else, other things than doing something positive. Royal Elite represents Newark, NJ! It's a positive dance company that would love to have more community support." said Fatimah Huggins, a grandparent of a Royal Elite member.
Among the skills learned at the dance company are discipline, getting along with others, education comes first, togetherness, helpfulness, support, and having someone to talk.  This program further illustrates the importance of the program for Newark girls in terms of safety, positivity, and mental health.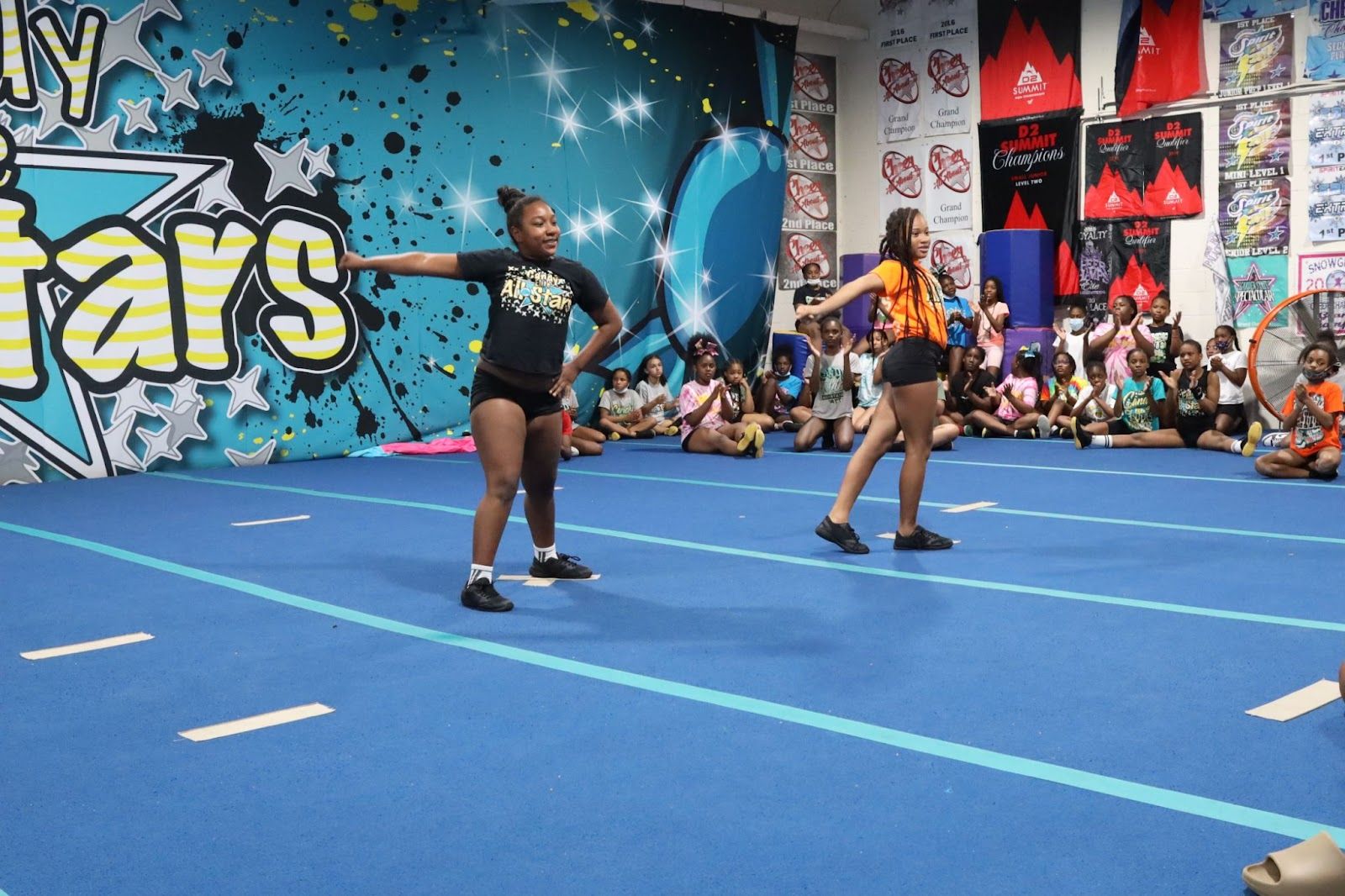 Thirteen miles away in Linden, NJ, at ​​ 832 E Georges Avenue, lives  Candy Elite All-Stars , primarily catering to Newark girls as that's where the company started eight years ago. Candy Elite All-Stars is an award-winning competitive traveling cheer company. The organization honors the legacy ofCandes McLean , a Pop Warner cheerleading coach murdered during a house robbery in 2008. McLean served as a coach to the founders of Candy Elite when they met around middle school and was " their coach, confidant, friend, and mother figure ."
Co-owner of Candy Elite, Wydeyah Hay, knows their work keeps Coach McLean's memory alive. Hay wanted the girls to have a home, a place to call their own. After renting space on Spruce Street in Newark, the COVID shutdown left them without a home, and they lost many girls on the team. However, it led them to their current facility in Union County.
"Candy Elite is a breath of fresh air. The girls can be themselves, let go and release. They can take all of what they're going through and put it into something positive. Kids go through things, but I feel like my gym is a happy space. What they're going through stops once they walk into the door." said Hay.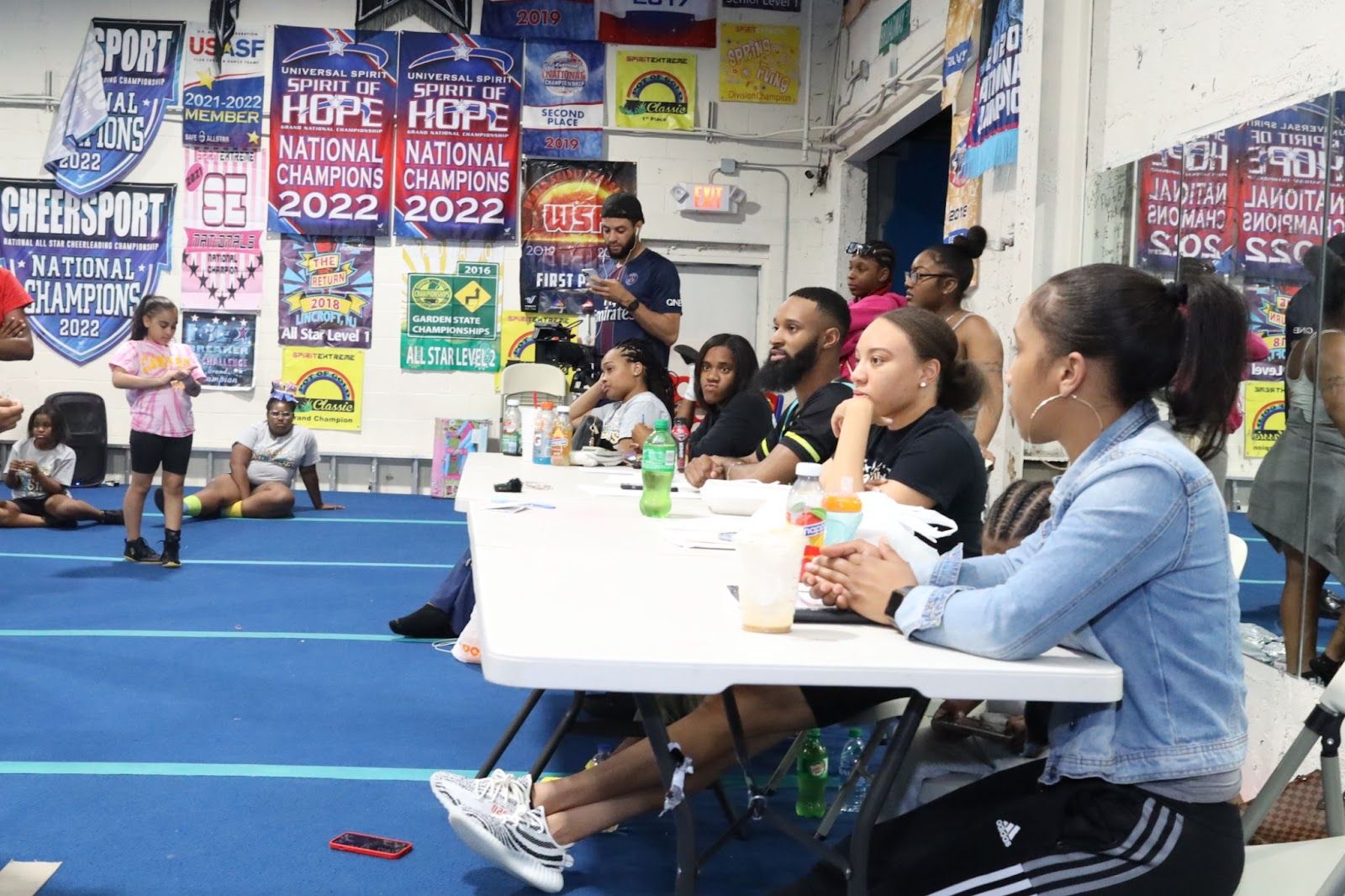 Co-owner Mark Tonsul explained that the company "Represents black excellence."
"We started with a dream, and we created a safe environment doing what we love to do and what they love to do. It's an inspiration to them to chase after whatever it is they want."
Tonsul continued on the topic of why it's crucial for mental health.
"With all the adversities that our children face on a day-to-day basis with just living in an urban community, being able to cheer and just have a space where they can just let all of their stress out, decompress and put it into something positive is important."
Candy Elite All-Stars does more than just teach.
Co-owner Makeda O'Neal believes what they do is more than just cheer. It builds confidence in things other than cheer, like in school and their social life. It pushes them to be at their best, which is the expectation at Candy Elite. Some of the competition awards are on display at their Linden location as motivation for the team. They instill many values in their participants, creating a self-love culture.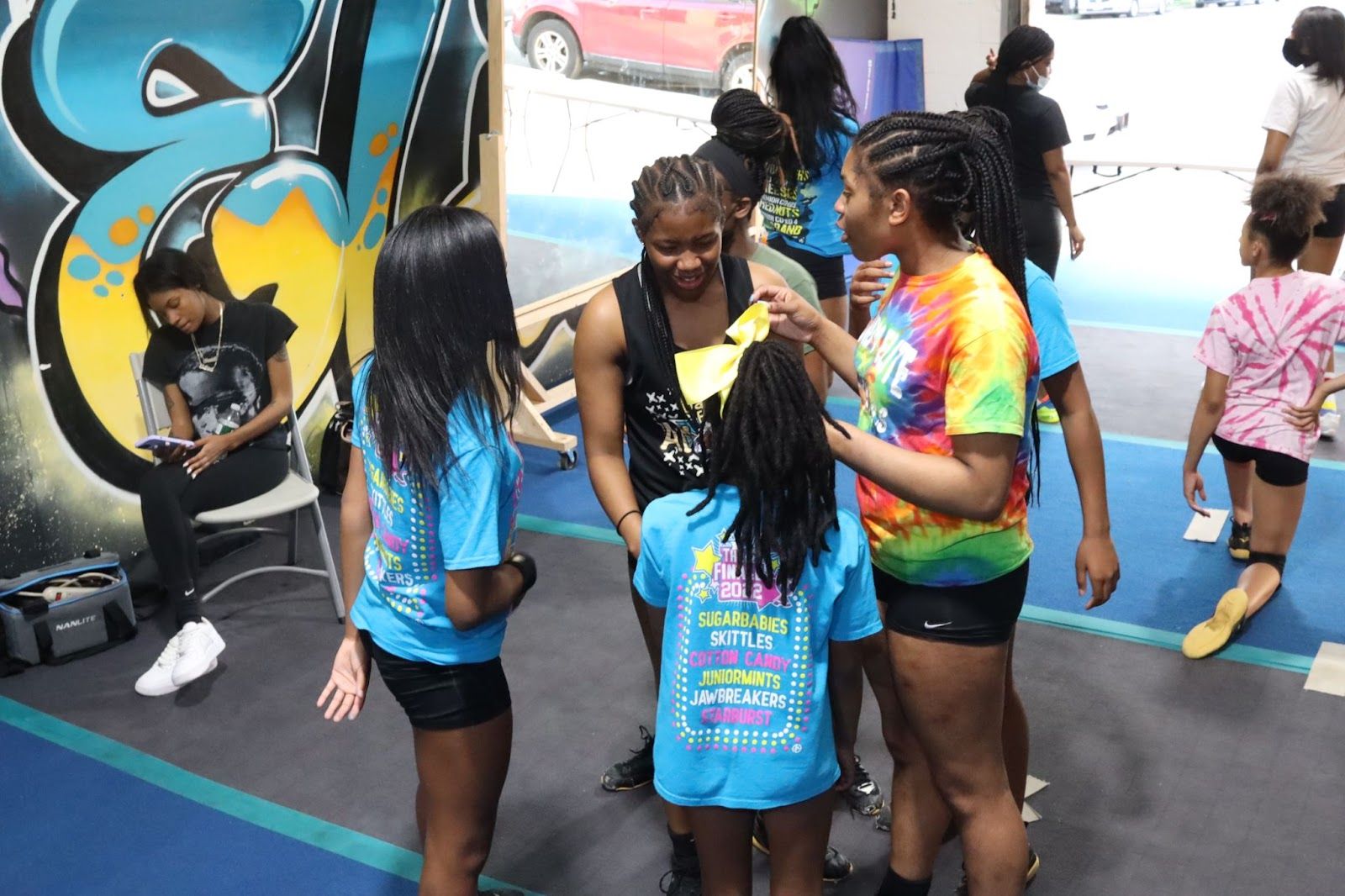 "They instill a "don't accept nothing less than what you know you can be" attitude - no matter where you come from, you can build yourself up to what you aspire to be, and don't be afraid to be yourself," said O'Neal.
She also expressed that they push individuality, so they do not conform to their environment.
Not conforming to your environment is a critical lesson to learn for a young girl or teen growing up in the city of Newark. Simply knowing a bright future in a big world filled with endless possibilities and opportunities is like a lifeline for a young person growing up in Newark. Programs like Royal Elite Dance Company and Candy Elite All-Stars are few and far between but should be supported and highlighted more often. Many young people in Newark would benefit from being involved in these programs because they are more than just dancing and cheering – they are a family.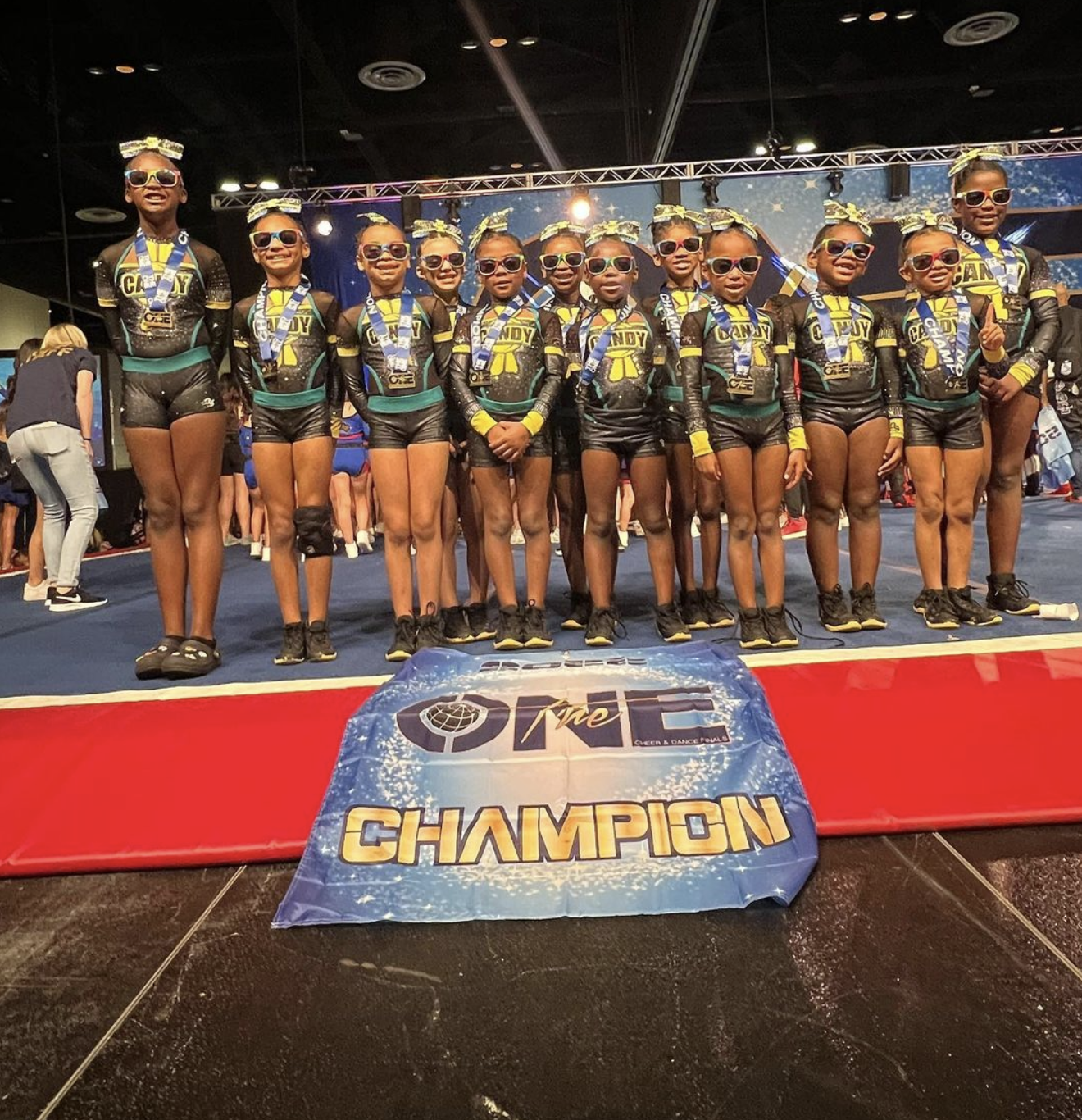 Royal Elite's Coach E shared the story of a teenager who found her program on Instagram. A 16-year-old called her crying, asking if she would help her be a part of the team. The teen girl said she lost many friends to gun violence but wanted to dance because dance was an escape.
Coach E welcomed her and picked her up, and she became a dancer for Royal Elite.
It became her lifeline – the exact outlet she needed to escape her environment and protect her mental peace.
—
Here's how you can support the continued work of Royal Elite Dance Company and Candy Elite All-Stars:
Donate to Royal Elite Dance Company via cash app [at] $royaleliteDC. Visit their  Instagram for more information and upcoming events.
Contact Co-owner Wydeyah Hay [  wydeyahhay@candyeliteallstars.com ]  to donate and learn more about Candy Elite All-Stars. Visit their  website and Instagram. Also, registration for the 2022-2023 Season is currently open!
Check out a few organizations and additional resources for out-of-school programs:
We know there are many programs here in Newark, NJ that do great work with our youth. Don't see a program that you know is amazing? Email us and tell us about them! publisher@fivewardsmedia.com
—
Jasmine Cook is a published author, mom, and wife raising awareness for runaway/homeless teens. She focuses on writing pieces that support and provide resources for the youth. She is one of our 2022 Reporting Fellows from the Newark News & Story Collaborative.