What have we been up to??? It seems like everything is on fire.
Peace and love, community, We hope you are as well as you can be in these times. So much has happened since we last checked in.
Peace and love, community, We hope you are as well as you can be in these times. So much has happened since we last checked in.
What have we been up to??? It seems like everything is on fire.
Peace and love, community,
We hope you are as well as you can be in these times.
So much has happened since we last checked in. Having completed our spring reporting cohort training and end-of-year event, we needed to step back and reset. After the devastating Supreme Court ruling on Roe v. Wade, the move to restrict the EPA's ability to mandate carbon pollution from existing power plants, the unspeakable events that have taken place nationally and locally with gun violence, and so much more, we felt it was essential that we remain vigilant about our mental health and strategize more ways we can serve our community.
We hope you are doing all you can to take care of yourselves and your loved ones.
OUR TEXT LINE IS BACK IN ACTION!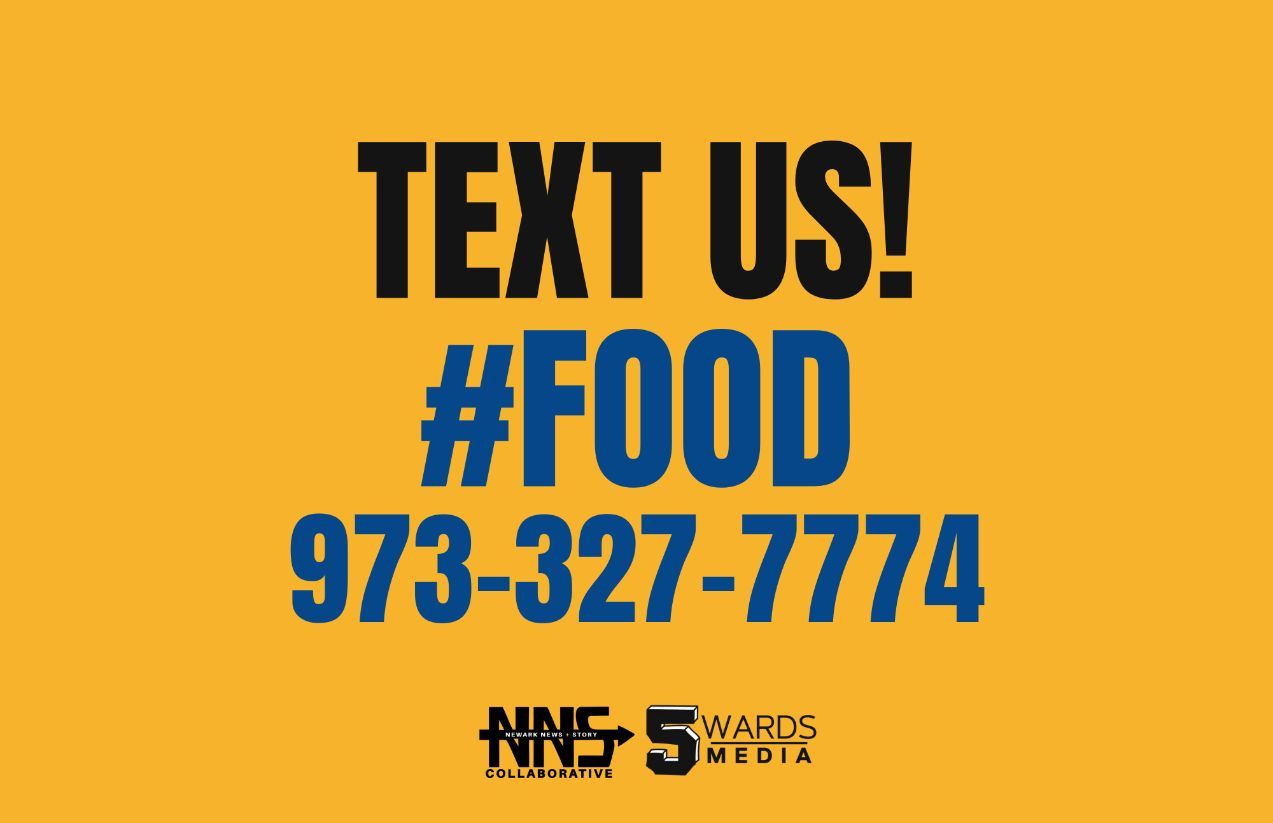 TEXT #FOOD TO 973-327-7774 AND YOU WILL RECEIVE A LINK TO A SPREADSHEET OF LOCAL PANTRIES & A LINK TO THE 211-FOOD MAP.
Agrofest 2022 Brought Out Over 100 Newark Residents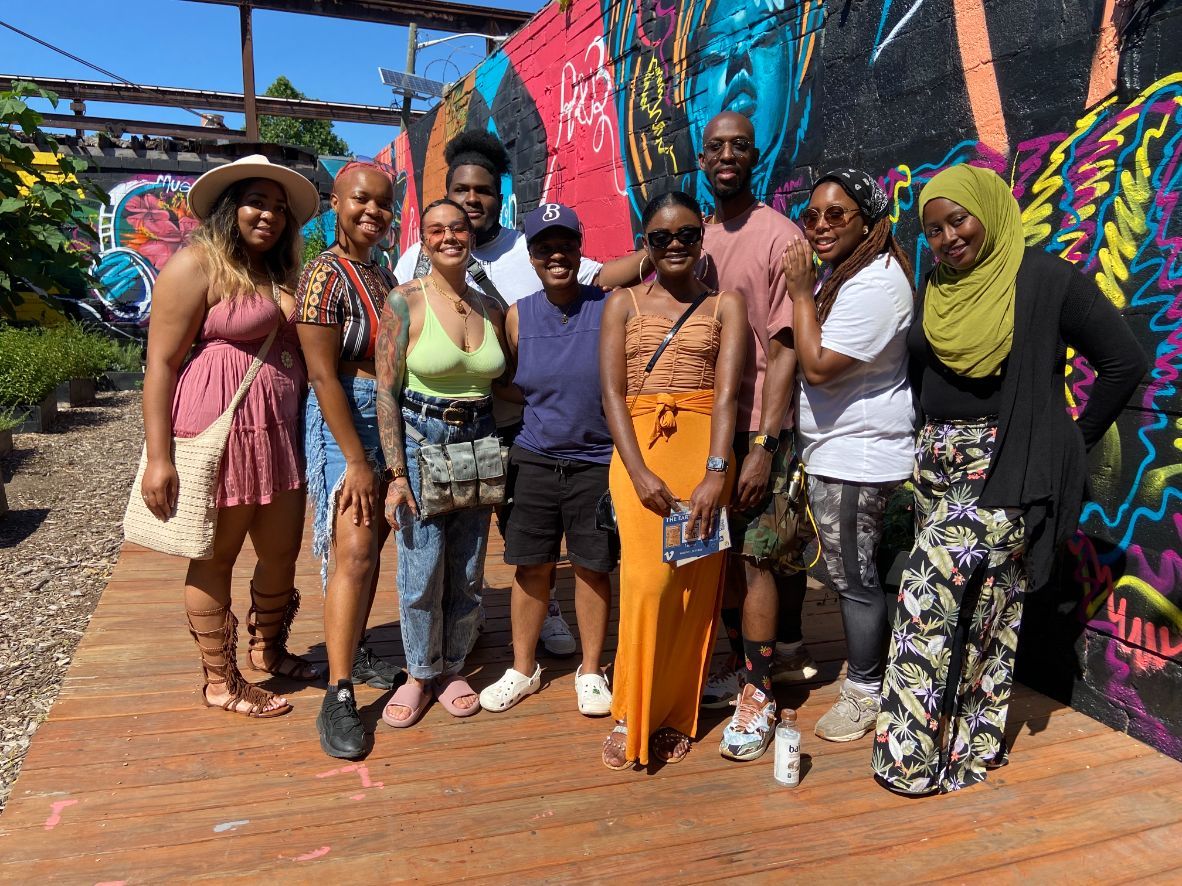 Community Reporting Fellows 2020-2022 (there's a lot of the crew missing!)
Our end-of-year event in partnership with Al-Munir Farms was incredible. We provided fresh fruits & veggies, water, free food with music, community acknowledgments of our reporting fellows since 2020, and Planet Newark Ambassadors.
We also presented Appreciation Awards to Zion Park NJ, the H.U.B.B, Tia Ryans of NJ F.O.R.T.E House, and Al-Mateen's Helping Hands. These four organizations and the residents behind them are making a difference in the city of Newark.
Stay tuned for our event recap video coming soon!
OPPORTUNITY ALERT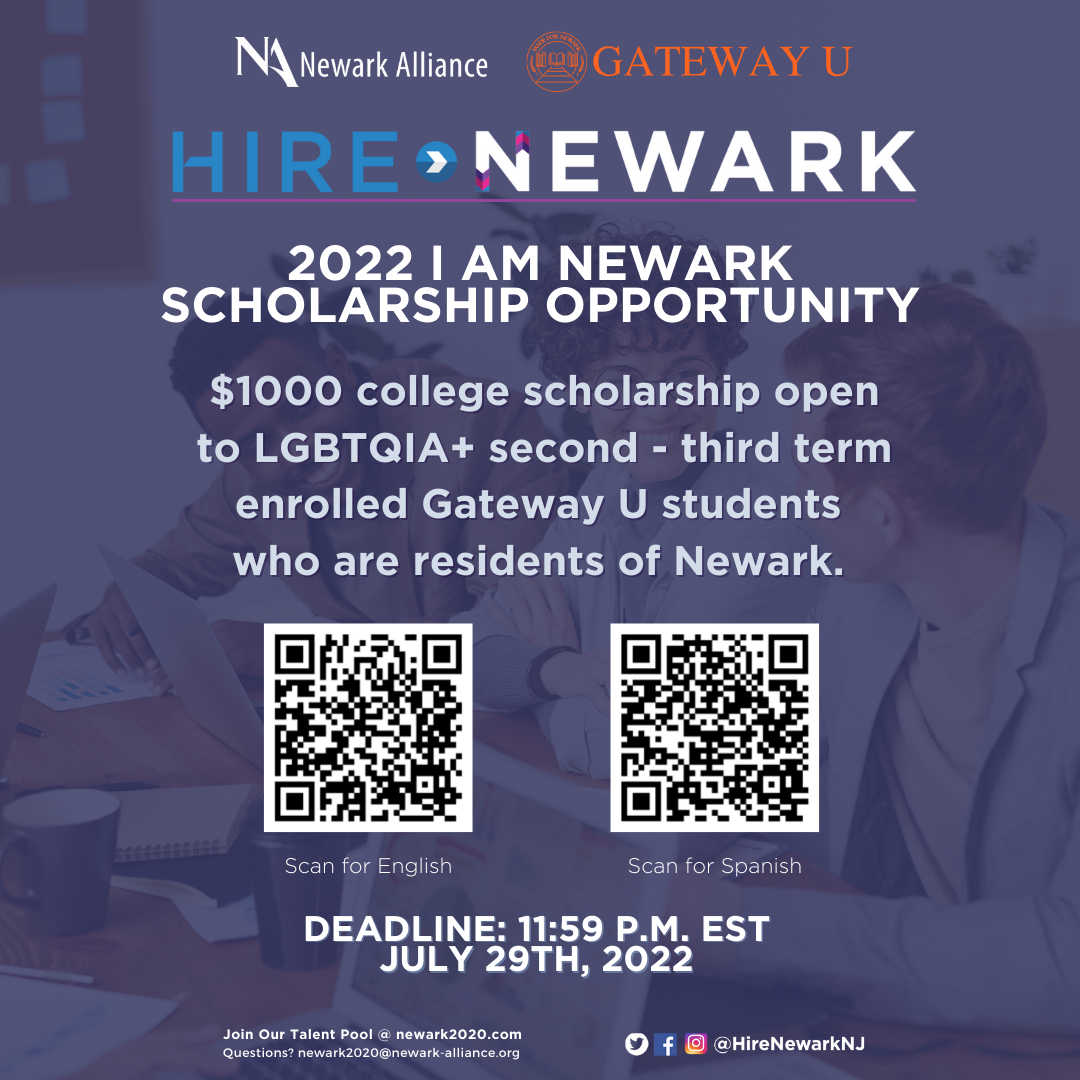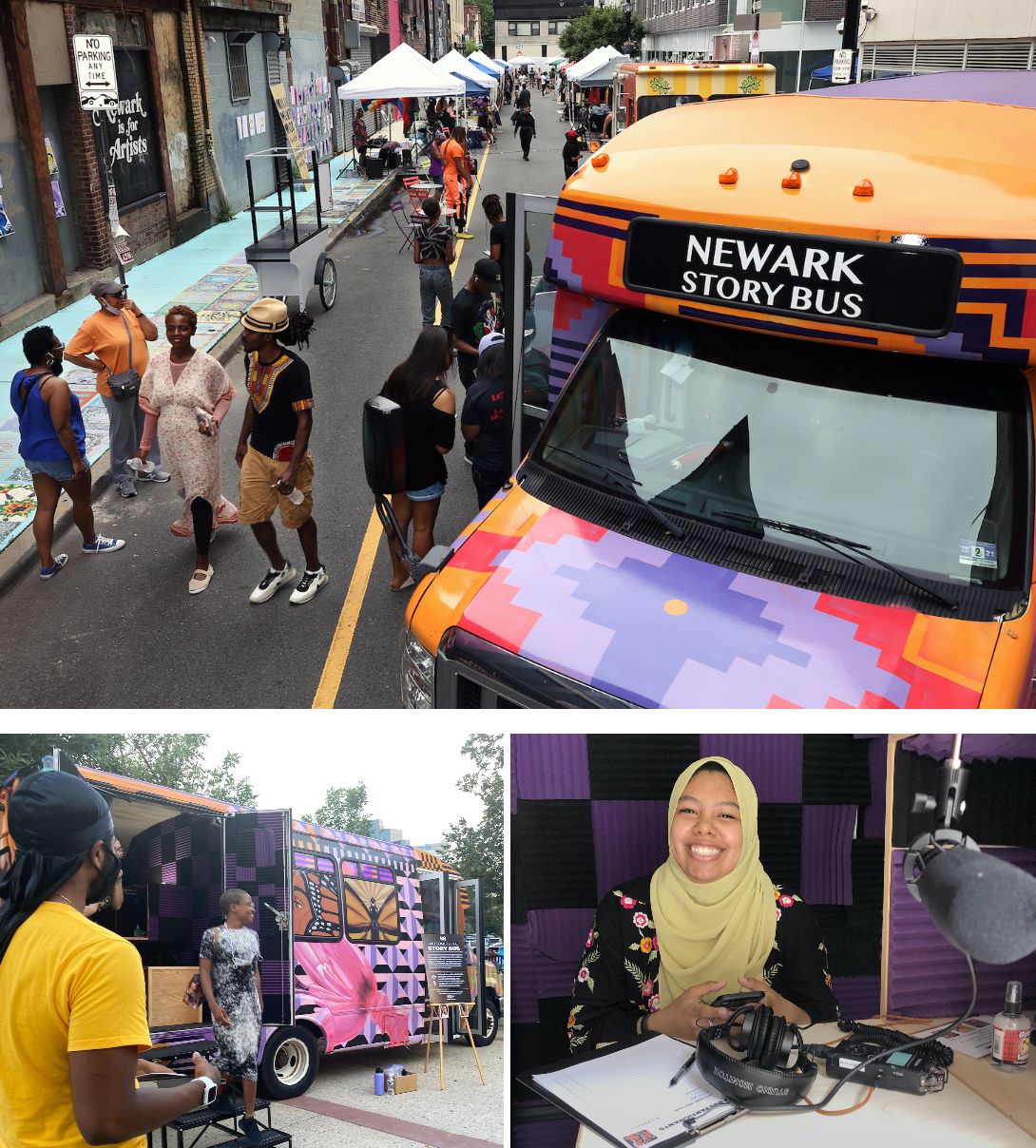 The Newark Story Bus is a mobile media lab for sharing and collecting the rich stories that make Newark a global city. The bus contains a sound booth and photo studio to gather oral histories and photographs of the people of Newark. We are looking for new staff and crew to help run the bus at events throughout Newark in the coming months. It's a really fun gig, here are the positions we are looking to fill. Contact: Cat McGrath, cat@talkingeyesmedia.org
Roles available:
EVENT CREW ($200 + food per event)
We offer $200 + food per event, most events are on weekends and typically run about 4 hours.
GREETER
This is a job for a friendly person who likes talking with strangers! You greet people, explain the project, collect media releases, and direct people to the photo studio and audio booth.
AUDIO RECORDIST
This position works in the audio booth and records stories like these. Experience interviewing people with recording devices like a Tascam or Zoom recorder is a plus.
PHOTO STUDIO ASSISTANT
This position assists the photographer, in managing Adobe Lightroom. Experience with Lightroom or similar programs is a plus.
EVENT PRODUCER
The Story Bus Event Producer is the person in charge of the event, they run the show. We are looking to train two people who are excited about this storytelling project. Most events are on weekends so candidates must be available on weekends and remain firm on their commitments. We're looking for energetic and mature people with field production or live event experience and a good driving record. They should be familiar with audio and visual recording devices and programs, have experience managing people and must be able to think quickly on their feet and supervise the big picture while keeping a close eye on detail. Compensation will be determined based on their responsibilities. We'd love to find someone who really wants to take this project on and work with our team through post-production.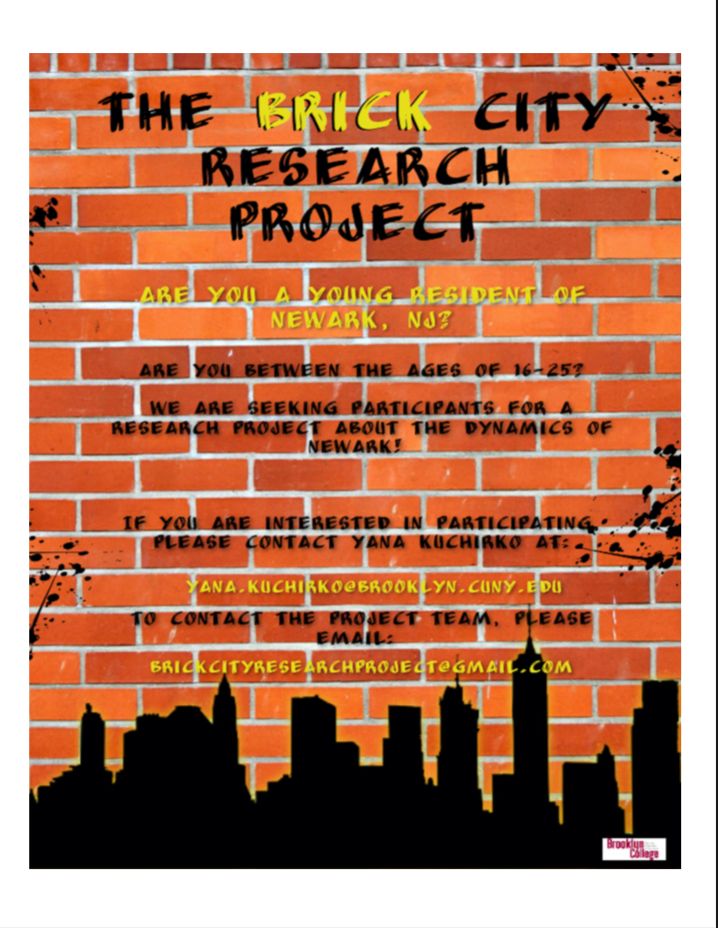 Brick City Research Project
The research team at the City University of New York (Brooklyn College and the Graduate Center) and I are currently seeking participants for this research project. This research study will explore the following question: how do young people from Newark engage with change occurring in their neighborhoods and communities? This project will focus on how neighborhood change interacts with young people's identities and similarly how young people actively impact the process of change. Email brickcityresearchproject@gmail.com for more information.
It's NEWARK PRIDE next week!!! Check out the line-up!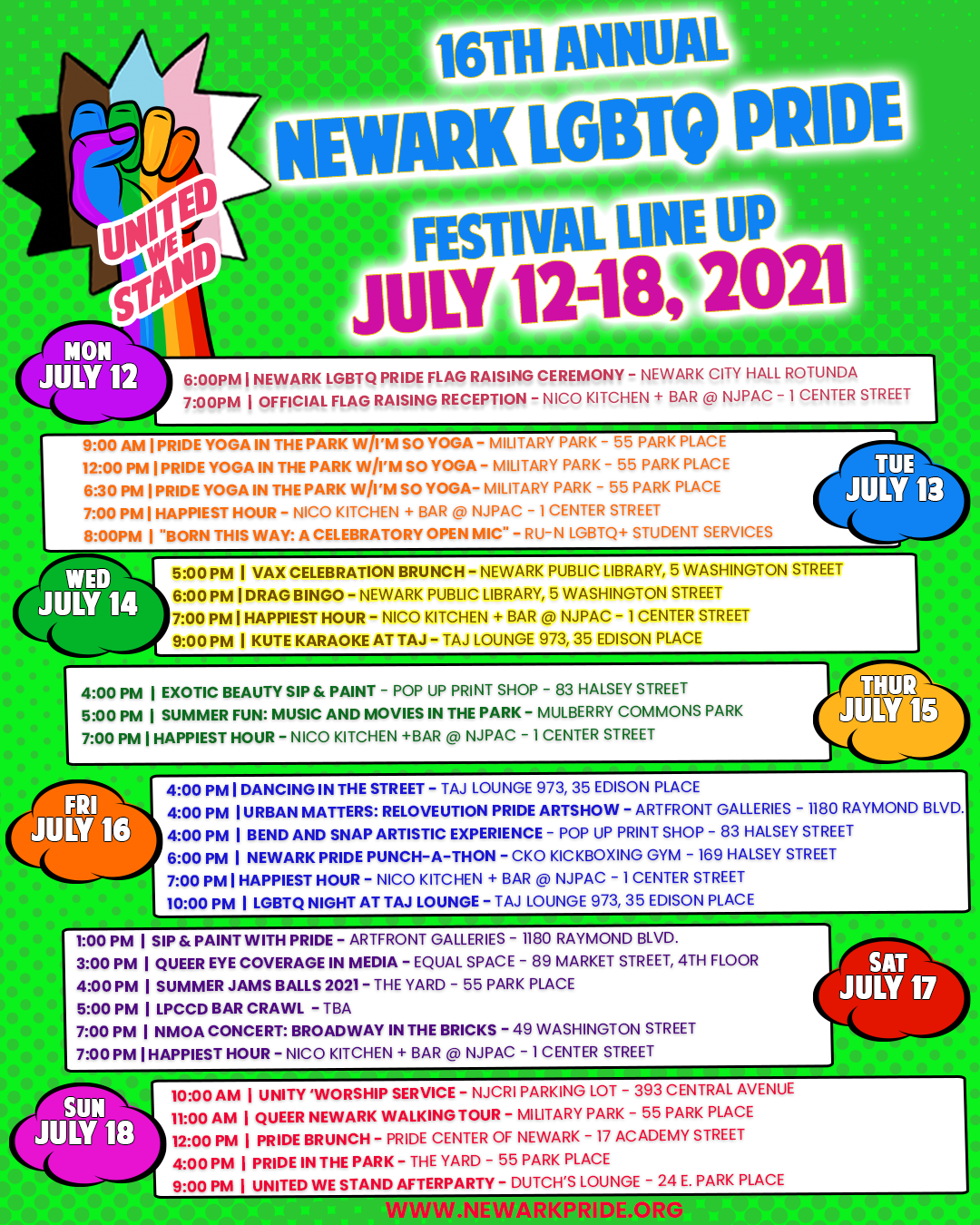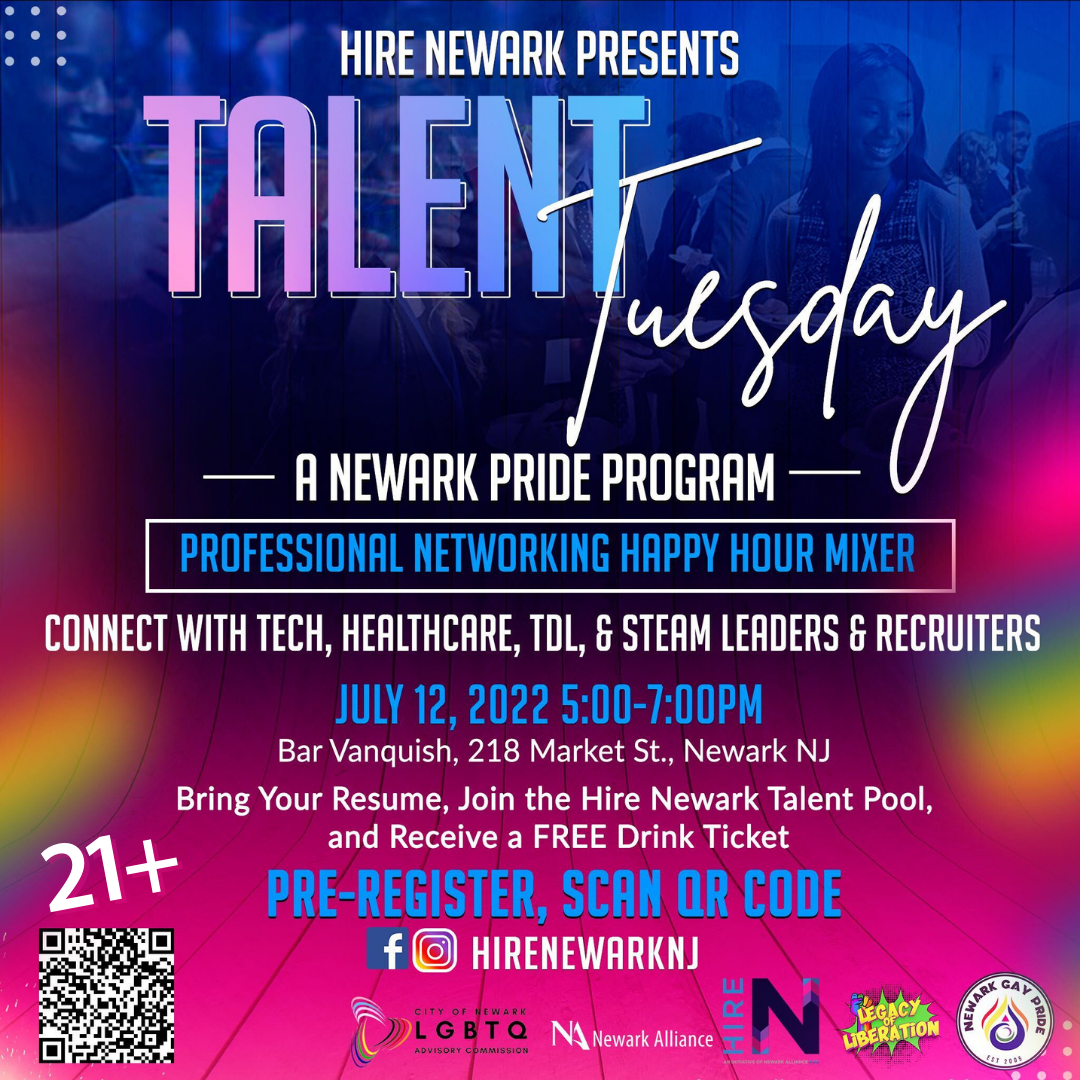 We would be unable to do this work without the funding support of the Geraldine R. Dodge Foundation and the NJ Civic Information Consortium. Thank you for believing in us and the power of community media and local journalism!
Want to find ways to support our work or learn more? Email brit@newarkstories.com or donate here.
Our mailing address:
625 Broad Street, Suite 240
Newark, New Jersey 07102

Copyright © 2022 The Hood Report, All rights reserved.