Five Vibes in Brick City: High Impact, Exquisite Taste
There are many more great vibes to explore in Newark. But, if you're looking for a place to spend your time and money, then these five vibes are the place to be!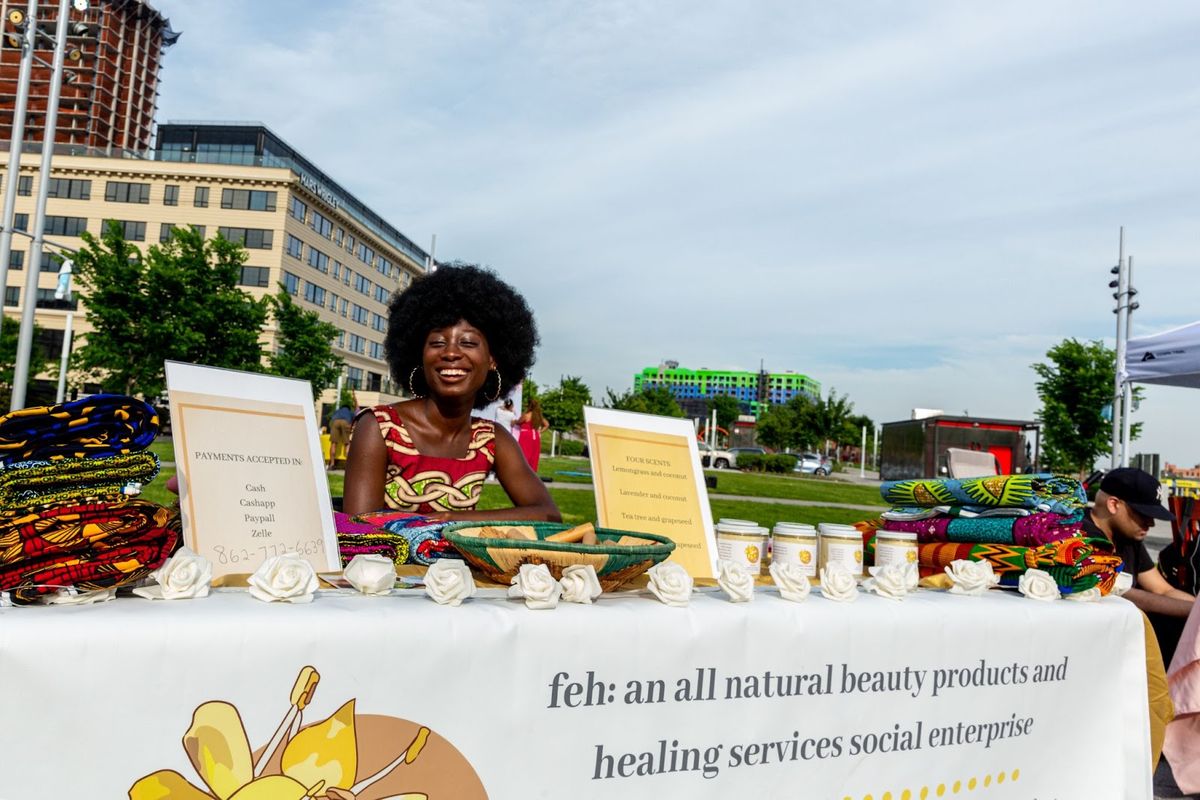 In Newark, I found a black mecca and culturally diverse city proud of its heritage and history. Nowhere else does the respect for one's community shine so brightly as it does here in Newark. It's present through the businesses that power the city's culture; these brands are a near-perfect display of Newark's affectionate, socially innovative, and creative economy.
Most of them are owned and operated by Black people and young professionals. What I love about these brands is the guarantee that they make you feel good in every way. If you're like me and you always want to know that spending your time or money anywhere gives back to the community, then treat yourself to an experience at any of these five vibes on this list!
Newark First Fridays, Gallery Retail |  Zay/Isaiah Little —  Creative Director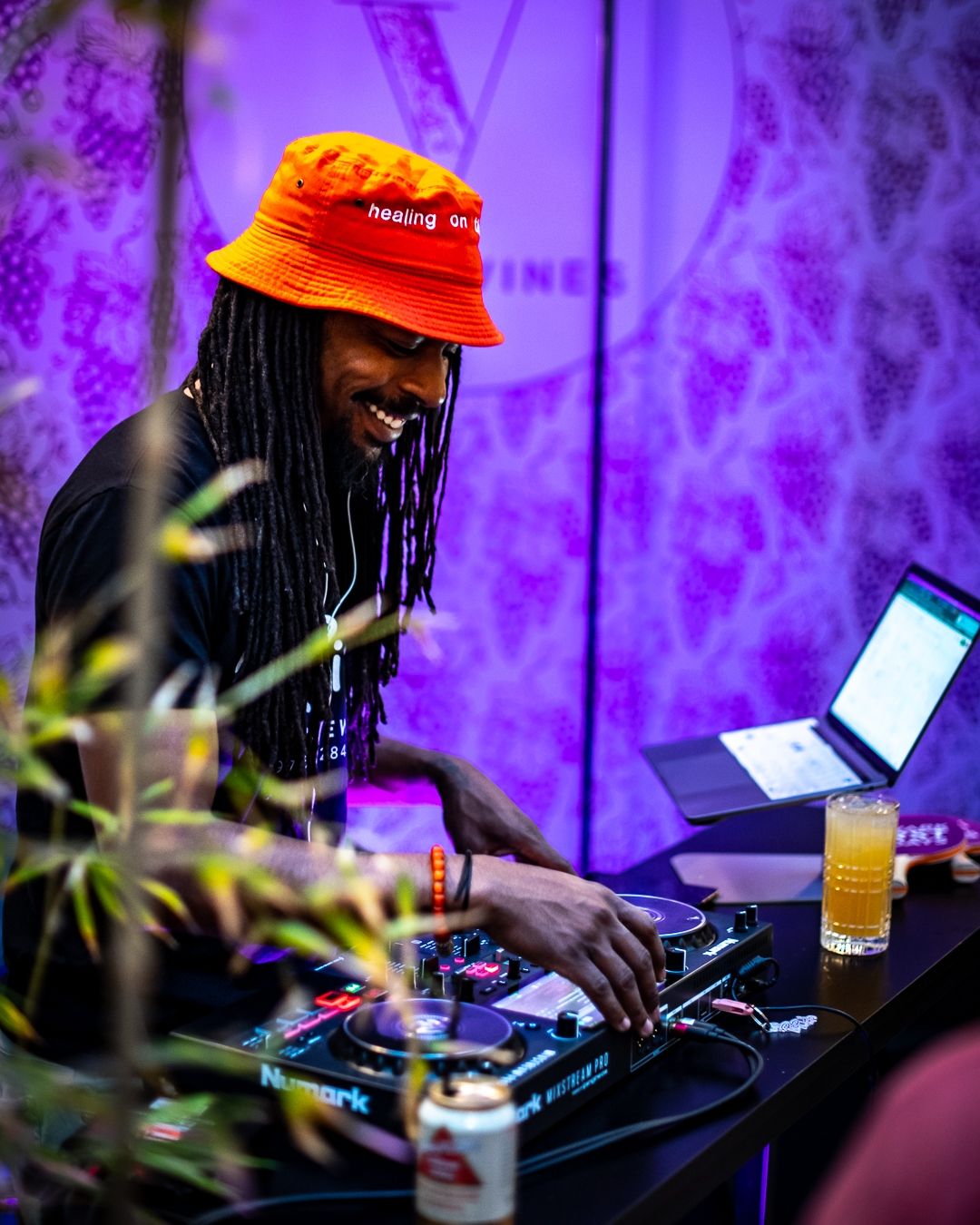 Inspired by the  Philadelphia First Fridays , Gallery Retail has served Newark's delicious culture since 2009. Demonstrating its focus on fusing art with retail, Gallery Retail and Newark First Fridays support Newark's artists, small business owners, and entrepreneurs at all of its events.
Isaiah Little (Founder/Creative Entrepreneur) saw a need to fill in the after work-life of our Brick city go-ers; whether it was adult professionals or college students nearby, no one knew what to do after 5 pm. So, Gallery Retail was born to engage citizens with the city.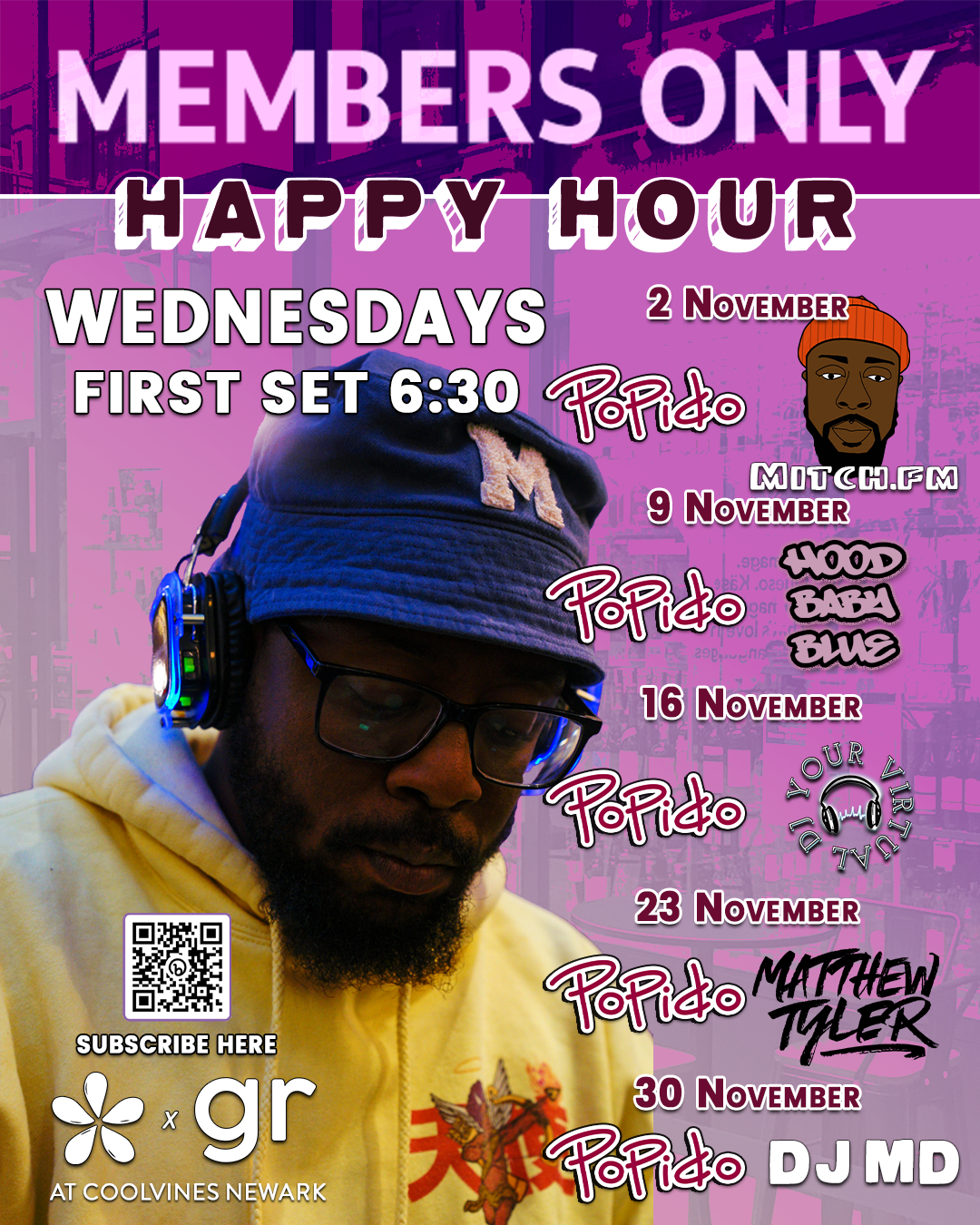 If you've enjoyed any corner of Newark's downtown business and arts district, chances are you've been to a  NewarkFirstFridays event and didn't even know it. They host photo brunch parties and silent discos every Wednesday at  CoolvinesNewark . NFFR hosts summer festivals on the first Friday of every month during the Summer season, usually running from May-Sept. Honestly, if you need a night out and enjoy sensational vibes — something to engage every bit of you — you have to go to an NFFR or Gallery Retail event.
Check out  NFFR/GR for the next Members Only Happy Hour and Silent Disco!
NFFR Experience: unique, mesmerizing, fun
BrownMill Company | Founder(s) — Justis + Taha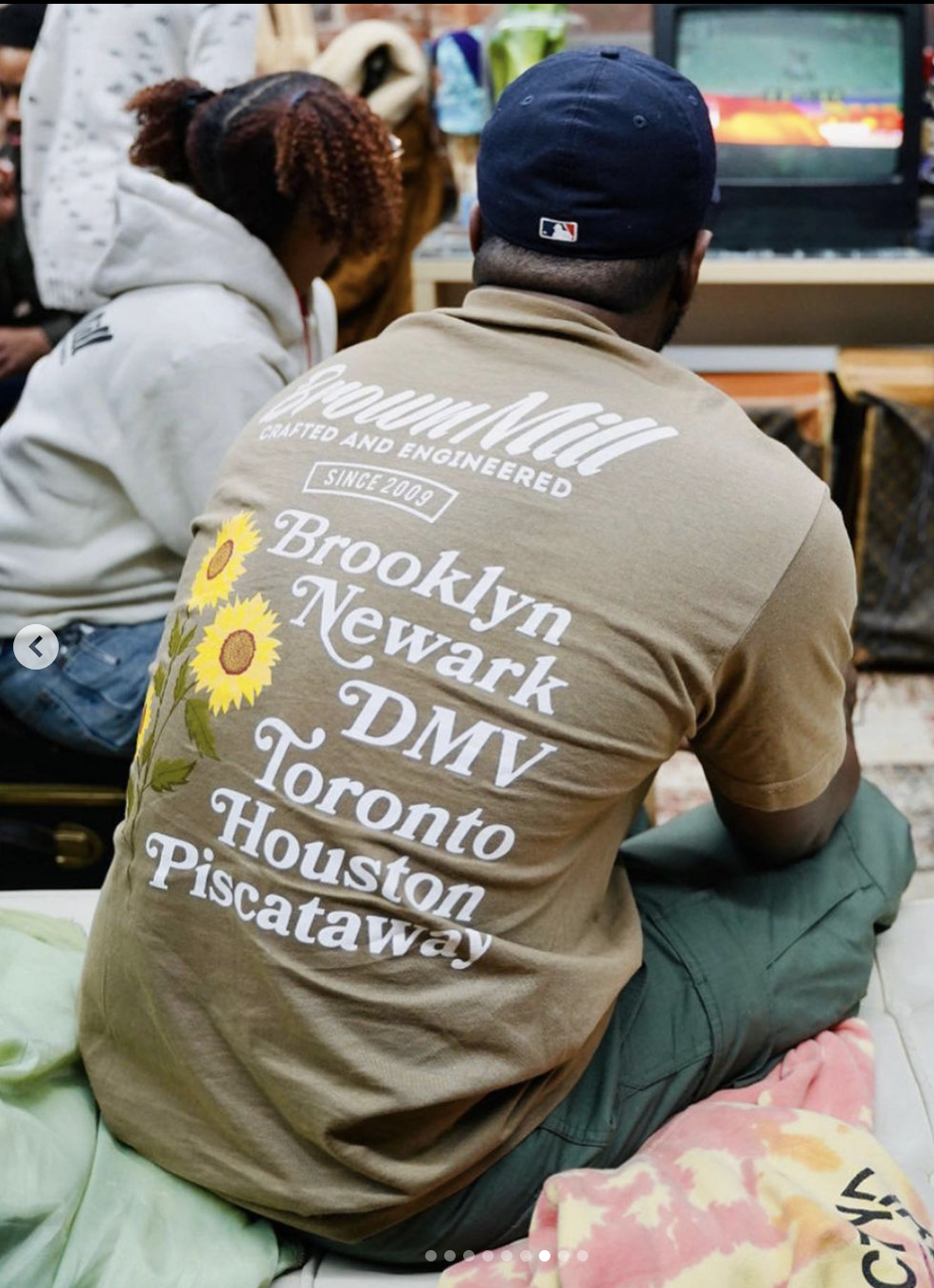 The BrownMill Atelier is one of the newer vibes on the block. The storefront arrived on Halsey St. during the pandemic (2020); however, the company has been established for 13 years. If you're ever downtown looking to support black-owned apparel, visit the men at BrownMill.
Their clothes are hand-tailored in-house, the materials are rich in color and fabric, and wearing any of their clothes uplifts the peeps or makes you super chic! Their signature college prep urban theme is embellished with sunflowers or encouraging words.
BrownMill has been seen at streetwear pop-up shops across the States at the  Atlanta Streetwear Market , the Black Market Flea (Los Angeles) , or their sexy [sold out] tour apparel collaboration with Masegofor his latest EP release, "Studying Abroad."
Brownmill has hosted over 1,000 residents on Halsey St. in two years at their annual block party. Their monthly game night usually welcomes 50–100 people throughout the night playing Uno, enjoying drinks, or chilling on the steps of the Atelier. It's a great place to go to have a no-strings kind of fun and meet cool locals or new friends!
Brownmill's presence in Newark and its sense of community is undeniable. The Atelier is great for the local community, especially for adults who are still best friends with their inner child.  Check out this episode of Brownmill on CNBC's Make It.
Striking style and strong community ties make BrownMill Co. one of the best experiences in Brick City.
"BrownMill is grateful to be here and will continue to make the products as best as possible while having fun doing it." — Justis (CEO)
BrownMill Experience: Love, Family, Thinking-Bigger
INSTAGRAM |  SITE
Vibes After Dark | ZUNYDA — Event Producer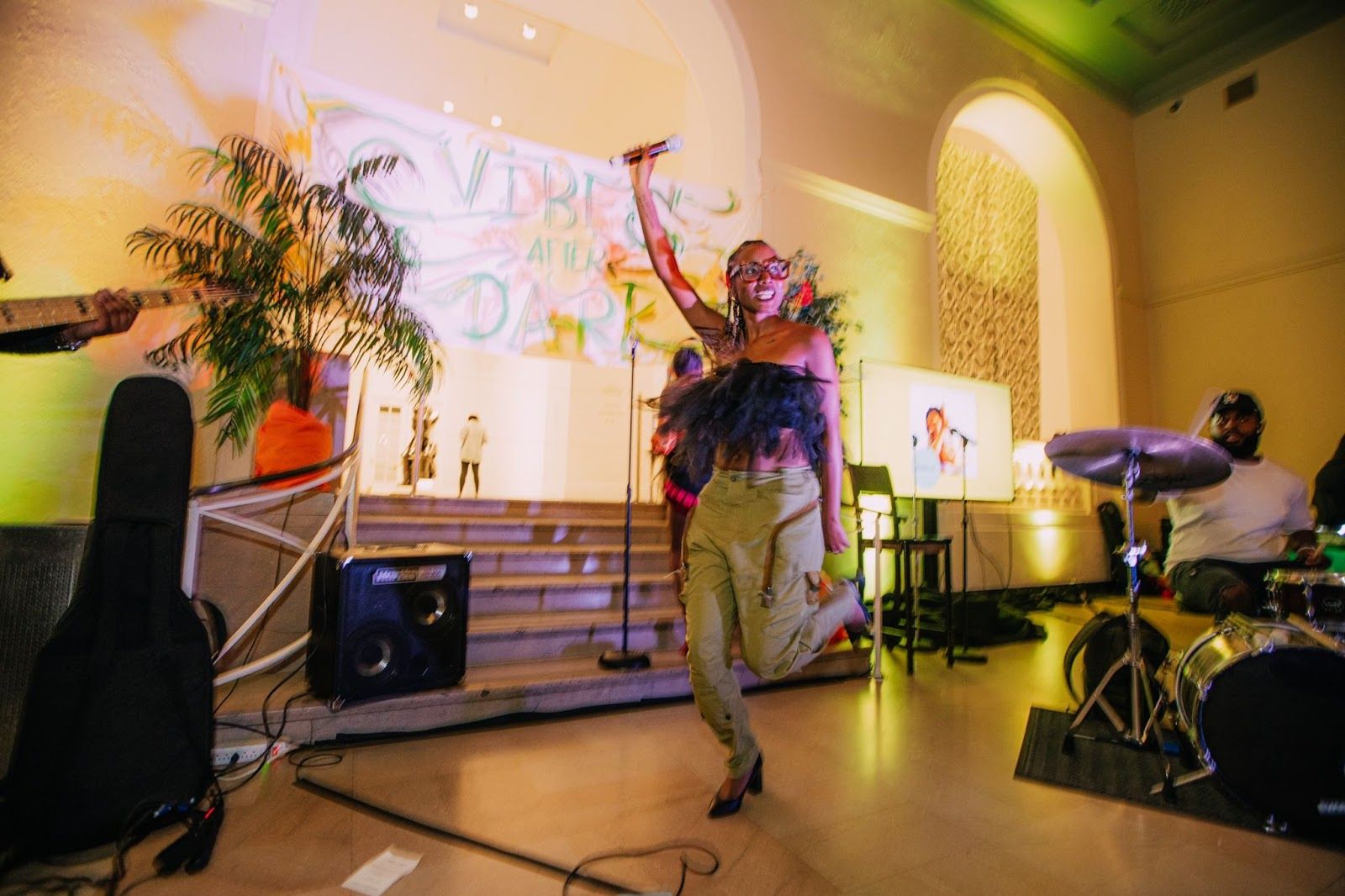 There's no other way to describe VIBESAFTERDARK. Their events create energetic fun for adults who simply need a break. If you enjoy the experiential nightlife, this vibe is yours! Recently, VIBES hosted the finale after party for the  Newark Museum of Art's Annual Black Film Festival .
VIBESAFTERDARK is produced and designed by ZUNYDA. It's a place to be who you are, not what you do. A sweet note for the grown people searching for a place to make casual friends— none of VIBES' events double as a professional mixer. In six years, they've hosted over 20 experiences for the community and industry.
VIBES creates unique, electric experiences in the most exciting places across the city. VIBESAFTERDARK is everything you love about Newark in one sitting, the host is always there celebrating with you, and ZUNYDA always takes excellent care of her guests.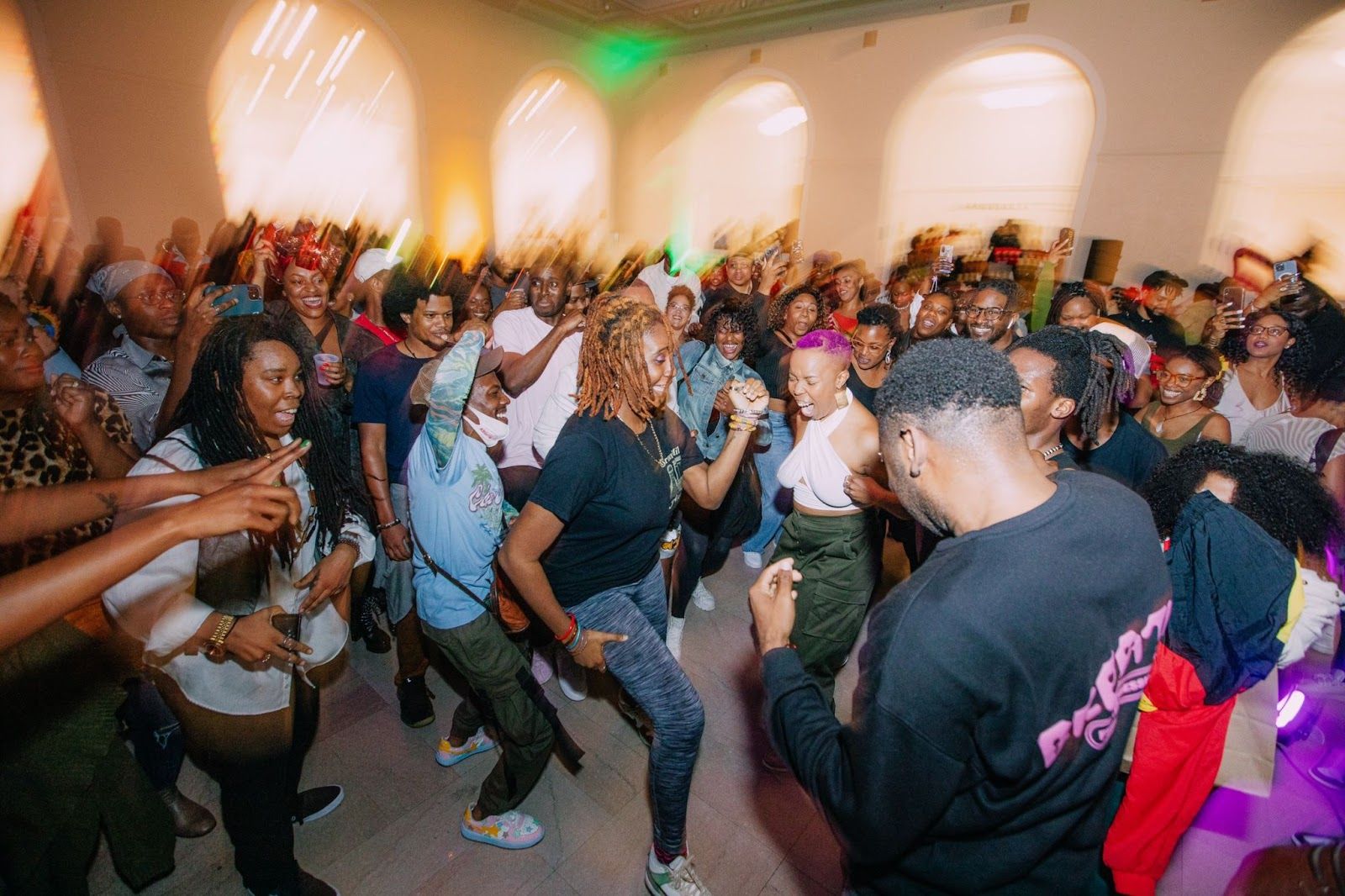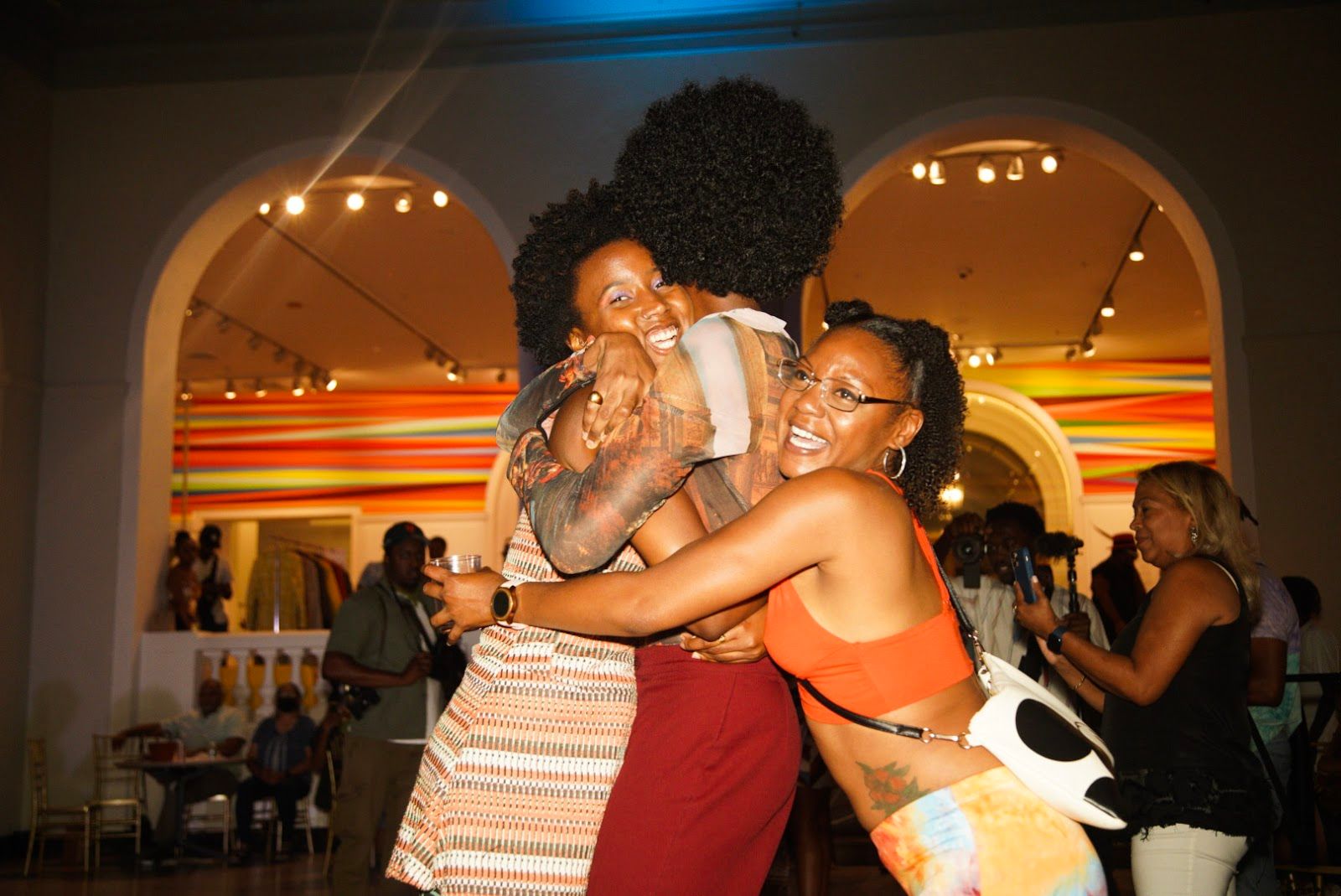 Get your tickets to the VIBESAFTERDARK Black Friday Night Market on Friday, November 25th. The Night Market is an annual event featuring creative entrepreneurs, live music, and delicious eats.
VIBESAFTERDARK Experience: accepting, connecting, joyful
The Yard (Bites)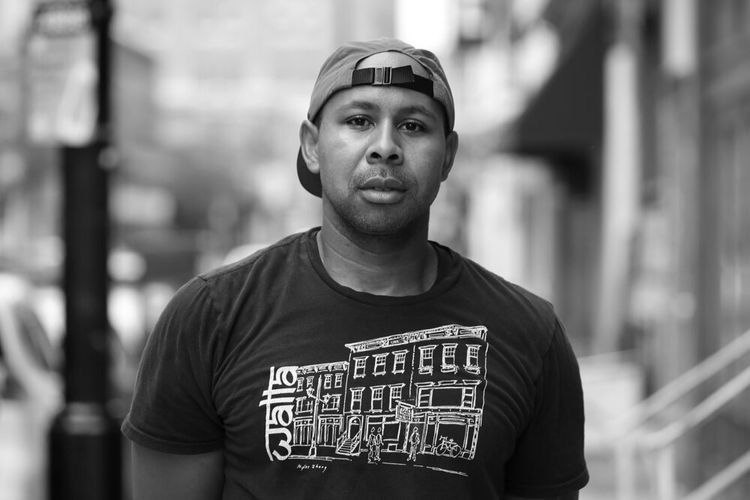 Chef Visionary Kai Campbell prides himself on crafting an elevated, fusion food + dining experience intertwined with art, respect, and the sexiness of Newark culture.
Chef Visionary Kai Campbell is a native genius of Brick City. He hosts one of the city's most cherished restaurants under his umbrella. The Yard follows a Black-Joy aesthetic, and the menu excites, if not encourages, your flavor pleasure.
My personal favorite on the brunch menu is the Crawfish Hash. ;) Now, if you feel there's never anything to do in Newark, The Yard Newark should be your go-to spot in the city.
Chef Visionary Kai supports his passion for community development by partnering with Newark Working Kitchens and has served over 70k meals to individuals and families in need. The Yard also hosted the Hip Hop Against Hunger Benefit in Military Park. The event served as a food and goods pantry for the unhoused and disadvantaged of Newark residents. (@hiphopagainsthunger)
Follow  The Yard for more exciting events and to keep tabs on the upcoming Bragman's Delicatessen under revival through Chef Visionary Kai Campbell's growing food empire.
The Yard experience: Satisfying, Loving, Joyful
Sihana Cafe (Bites)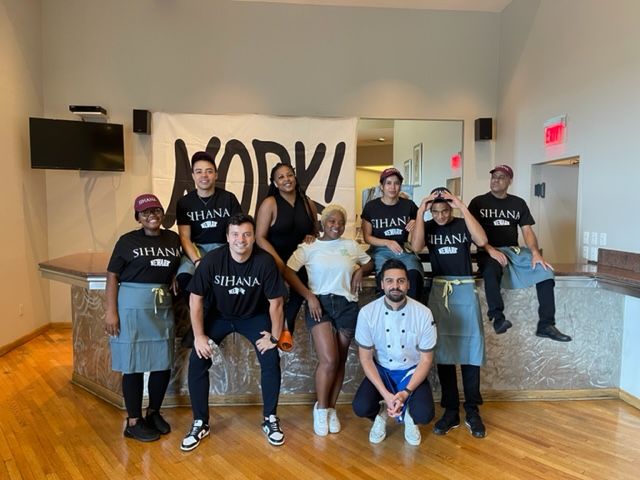 David Khabuilani and Kreshnik Berisha are creating a food culture experience missing from the Ironbound and Newark communities. Bringing life to the Ironbound, in part as a secondhand bookstore and art activation space, Sihana Cafe's full-time slay is serving picturesque, nutritious dishes that are so indulgent eating alone there feels like you're doing something naughty.
Did I mention all of their in-house coffee is locally sourced? I recommend sitting by the window and ordering the Galao instead of your usual latte; you will feel things.
The dreamy, sun-filled space is designed by the owners and architect  Shaun Joseph (1/1000 Black Architects in the U.S.), embellished with aesthetics for the eye and soul that inspire hope and pride in Newark.
Inside Sihana Cafe, you can enjoy beautiful murals or buy a tote bag by The Nork! Project, see gorgeous captures from Chrystofer Dolo, or be inspired by any local art that decorates the eclectic cafe.
Sihana Cafe is always exercising social impact too! When Newark lost its last secondhand bookstore, Sihana transformed the cafe and became the new home for those books. They partner with so many local organizations to do amazing things every day.
A few of their partners include Newark Public Library, NJIT, and Newark Working Kitchens. Keep an eye out for the grand opening of the Sihana Bistro, where the bar will be serving more delectable vibes: Spanish-Portuguese cuisine and French desserts!
The Sihana experience: immersive, relaxing, ever-transforming.
Go on an adventure with any of these vibes and share with us some of your go-to vibes in your neighborhood. @newarkstories | @fivewardsmedia
-
DEVONNE (Sophia's Daughter) is a Haitian-American writer, performance artist, organizer, and flower child based in Newark, NJ. She has a mission to enlighten, inform, empower, and reconnect humanity to its humanity. You can find her work here.